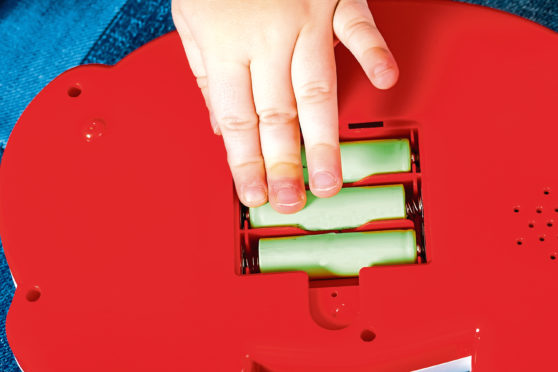 The other day I commanded Mrs X to make me one of my favourite meals – meatballs Italian-style.
Big chunky balls of meat with a gooey sauce and pasta. Drooling, I was. Because it is done the Mediterranean way, you have to sprinkle on loads of pepper.
We have this big pepper mill which has batteries in it. You press the button and the ground pepper comes out automatically. That's the theory. When she was adding pepper to the meatballs on Friday, the buzzing pepper mill suddenly stopped working. That usually happens because the batteries aren't in right.
She unscrewed the housing and a badly-situated Duracell AA battery tumbled out.
However, she hadn't noticed it drop silently into the linguine. As she wondered why the condiment dispenser was working at first with a battery missing, I distracted her by asking for parmesan and I tucked the fallen battery into a knot of her linguine pasta.
She blithely tucked in and when she finally tried to stab it, she exclaimed she had a funny long meatball as hard as a rock. Ssshhh, some restaurants would charge you extra for these Sicilian copper-top bullet meatballs, I said. Now she's doing a Meghan Markle and not talking to me.
Oh, how remiss of me. Mrs X and I would like to extend our heartiest congratulations to the Earl of Dumbarton and the Duchess of Sussex on the birth of their baby boy, Archibald.
Right, that's enough of that. There are enough people making goo-goo noises about a baby they will never meet, whose parents they have never met and whose entire way of life they will never experience.
Maybe I did get out the bed on the wrong side this morning, but come on. The name Archie is not that unusual. I know loads of Archies. Some of them are a bit weird though, now that you mention it.
The new royal baby is Archie Harrison Mountbatten-Windsor. Archie is not even the most royal name. Someone said in the paper the other day that Pikachu was a more regal moniker for the young Windsor. This is all about Meghan, and Harry is well aware it's her way or Route 66.
She has stood up to mightier family members than he back home in the US of A. One family member has reportedly described her as controlling. Who on earth would say such a thing? Her own daddy, Thomas, that's who. They are not speaking, of course. Well, do you blame her after him saying that?
Maybe being controlling is not a bad thing. Some people need to be controlled. In this house, I am the boss and who knows what would happen if I did not keep Mrs X right?
People will tell you she is a great cook and baker – a veritable domestic goddess. And she is. What people may not realise is that is only because I taught her well. Teaching her to bake was difficult early on. It was a strain to get her to bake her first cake. The first step was to tell her to separate two eggs. After she put the flour in, I asked where the eggs were. She had put one in the bathroom and one in the living room.
Starting off married life has its challenges. A couple down the road got married recently and they are trying to learn the rules. He came home the other lunchtime after getting his favourite top dirty.
He thought he would give it a quick wash. His wife was at work and could not come back to help him. He phoned her and asked: "What setting do I use on the washing machine?" She replied: "That depends. What does it say on your top?" He said: "Wait till I check. Oh yeah, it says Glasgow Rangers, We Are The People."
Family life is also about bitter disappointment. It means buying toys and gadgets and when you get home, opening the box and there are no batteries with it. Aaargh. Who remembers to ask about things like that in the shop? Then you see it on the box in tiny writing – Batteries Not Included.
You just assume that when you buy something it will be ready to use. It is not just the pepper mill that has batteries here. Yeah, we always have batteries in this house. Mrs X's cameras use loads and loads of them.
The remote control takes quite a few and, yes, I should have said remote controls, because there are buttons for the BT box, the set itself, the hi-fi and I even have a zapper which I point at Mrs X in a bid to try and turn the volume down.
That one doesn't work though, for some reason. We have so many batteries in this house I am actually surprised we can afford to buy anything else.
The Daughter has still not forgiven me for the year I wrapped up a present for her of four batteries for Christmas with a note saying Toys Not Included.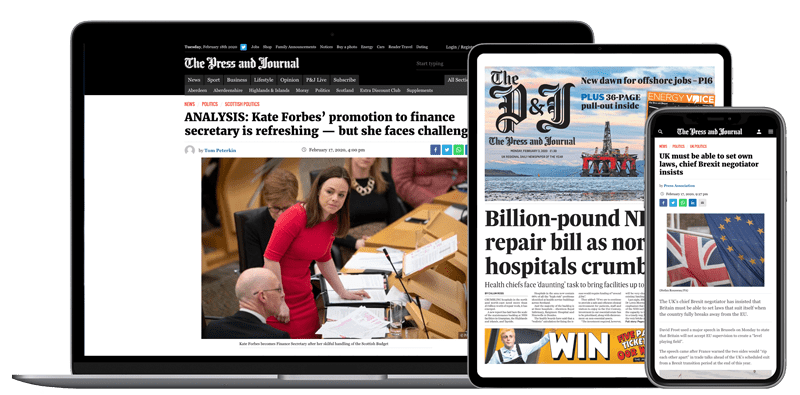 Help support quality local journalism … become a digital subscriber to The Press and Journal
For as little as £5.99 a month you can access all of our content, including Premium articles.
Subscribe