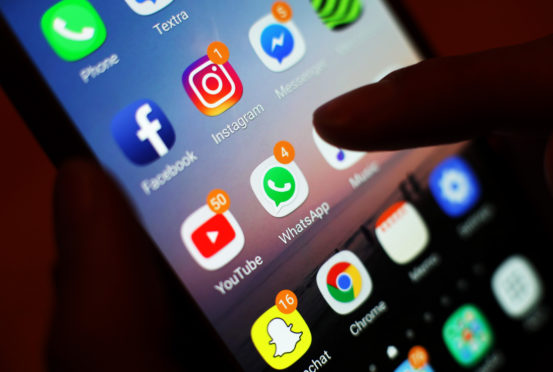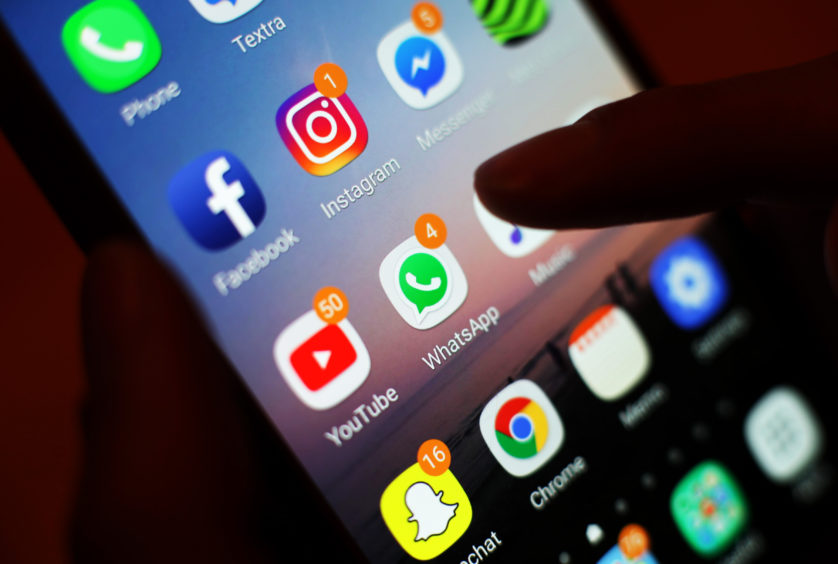 There are online and telephone scams being attempted everywhere all the time.
There is an epidemic just now because it is so easy to ring up and pretend to be from Microsoft or BT and persuade someone to connect their computer up to software which will give an intruder complete access.
The other reason it is easy for crooks is that so many nice people are gullible and believe everything they read on Facebook. Look – a chance to win a luxury car draw if you like and share. Click, click. Liked and shared.
Don't do it. Please. That liking and sharing gives the baddies access to more information than you would believe. They build up a picture of you so that they can phone you later to say they are from your bank but they want to do security checks. Don't tell us your password, they say. Just enter it in your bank's verification box at the foot of the page. Nothing seems to happen but your password and other details you entered have been saved on a complicated cloud system run from a laptop in a remote Nigerian village or maybe a teenager's bedroom in Doncaster. Two recent cases.
Ye olde rule applies – if it sounds too good to be true, it absolutely is. Liking and sharing an online advert will never win you a £50,000 Range Rover. It has never happened and never will. Yet in the last week, I have seen otherwise-intelligent nurses, a hotel manageress, a butcher, a shop manager, two teachers, and a string of other council employees liking and sharing this utter garbage. Get a grip, people. Think about what you're doing. You're actually saying to potential criminals that you are a gullible numpty who is too thick to suspect that you are about to be defrauded or enabling others to be ripped off.
It doesn't matter if the Facebook page does look official or is entitled Range Rover 2020 or Like To Win A £5,000 Holiday? They're not from Range Rover or Virgin Holidays. Anyone can set up a page and name it whatever they like. You probably already know that already yet you still respond to these horrible scams. Look up Range Rover FB scams. The proceeds have been traced to international drug dealers. That is who you are helping when you click Like. Your greed is helping destroy the lives of vulnerable people. That may sound very stark and extreme but all the evidence suggests that is what happens. Do you "like" that?
About 25 million scam phone calls are attempted to UK numbers every year. Some old dears are losing their life savings as you read this. And, if you give Likes to fake luxury cars ads on Facebook, you help this happen because the criminals also lift details of your Facebook friends. Are you proud of what you are doing? If you are not bothered about that, some people may say that maybe you deserve to be ripped off. Don't get upset. Stop doing it. I don't think I have ever liked a too-good-to-be-true ad and I hope I never will.
These things need to be said – especially now. The police set up an organisation called Action Fraud to deal with so-called cyber scams but it too has been exposed in the last week or two as next to useless with many complaints logged and never opened again. It is mainly staffed by school leavers who are not properly trained and who have allegedly admitted to be being drunk at work and just wanting to sleep. How do they get away with working at their computers while drunk? These people are not even journalists.
I jest. One of the biggest scams for which no one has been convicted or is likely to is PPI. Have you applied for your refund? I have mentioned this quite a bit in the last few weeks and people say thanks for reminding them but they have done nothing about it. The deadline is tomorrow so apply with the form on the website of your bank, building society, store card or mail order catalogue. They were the main culprits. It will take 30 minutes of your time and cost you nothing – except a coffee for me if you get a refund. Deal?
Maybe I will miss those constant phone calls from PPI claim providers. Maybe, but I doubt it. Now will I miss that silly TV commercial from the Financial Conduct Authority reminding up to claim by tomorrow. It is Arnie Schwarzenegger's severed head on a tiny remote controlled tank. I know. Who on earth thought that would be a good idea to get the message home? Still, the important thing is to claim even if it was decades ago.
My last payout was from a transaction a very long time ago. I woke up yesterday and while doing the usual stretches and scratching what did I find under the pillow but 20p. It was a long time ago but that tooth fairy must have mis-sold me PPI.