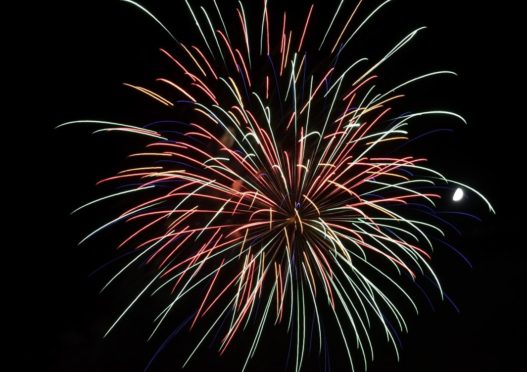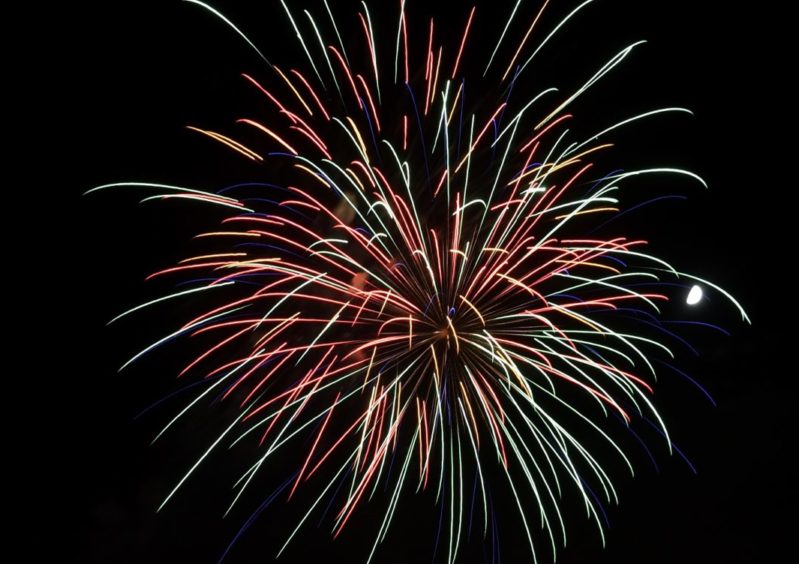 Whether it is because some people in this area are becoming very posh or because the youngsters are becoming tech-savvy, we got a shock the other night.
We went for walk in the rain up to Sandwick and some local kids were going round the houses collecting for their bonfire night despite the dreich weather. They asked me for a penny for the guy. I said sorry because I had no cash in my pocket. Then one piped up: "That's alright, mister. You can spread the cost of your donation and pay us monthly by Direct Debit."
He then took out his mobile phone and smiled: "Just fill in your bank details there and you can sign it with your fingernail there." Cheeky monkeys. I felt I was being mugged by some junior highwaymen. "Away with you," I roared in the best Ebeneezer Scrooge tone I could muster in that pouring rain while thinking to myself how smart they were and how that wide-grinned entrepreneur would probably scoop Best Business Start-Up in a few years time.
Every year we come together with the lighting of bonfires, the letting off of fireworks and the burning of an effigy in celebration of the last time the British Government found weapons of mass destruction. It was a failed attempt to kill King James I, who was also King James VI of Scotland, and blow up Parliament and have him replaced by a Catholic monarch. Nowadays, we would call that terrorism.
Someone came up with the idea of bonfires to celebrate the King's escape from the plot to put a rocket under him. That probably seemed like a good idea in 1605 but there's no need for it now. Why not? Ooh, let me think. Because fireworks are horrendously dangerous, idiots aim them at people, many victims are injured every year, it terrifies innocent animals and has been known to kill them and that's not funny any more. People with post traumatic stress disorder are often utterly petrified. Does no one care?
Yes, bonfires and rockets are quite a sight when viewed from an upstairs window if you have a good view. I like to have my glasses with me when I watch the spectacle. It's an age thing. As I get on in years, I find I do need glasses. Glasses of fine malt whisky usually.
There are already rules about fireworks and they should be observed to the letter. You should never go back to a firework which does not go off. That's why Mrs Mackay in Point tells me she has not been to the bottom of her garden since 1990. I know you say that you can't be too careful, Mrs Mackay, but I was speaking to the man from the fire service and he says it should be safe enough now.
It's even worse, though, when a firework does go off with a bigger bang than you expected.
November the 5th has come and gone
But the pain and hurt still linger.
I held a banger in my hand
Has anyone seen my finger?
Now the serious bit. There were 882 emergency callouts to Scottish fire services on Bonfire Night last week. Many fire crews were attacked by the low-lifes who were lured by the bright lights like the insects they are. That is not fun. Our emergency services deserve better than having to run this annual gauntlet of violence from brainless thugs who make earthworms seem intelligent. Despite health and safety rules that we must follow the rest of the year, this pointless and utterly dangerous display of historical farce is still allowed because it seems our politicians are rubbish at doing the right thing.
In Scotland, particularly, you can only get something actually done by a politician if you threaten them with voting for someone else – or for Brexit. That tends to work. It is time we all started cranking up the pressure over Bonfire Night. Discussing this same point with an MP a few years ago, he thought he would be seen as a killjoy if he tried to ban it. Then he asked if I agreed. I answered: "No. If I agreed with you then we'd both be wrong." He didn't like that.
As Mrs X and I walked home from Sandwick the other night, it struck me how much money we could have lost by running my fingernail over a phone screen. Scary. She tried to cheer me up by telling there are some things I could never lose. Aw, she's going to say I will never lose her love. But she said: "You can never lose a homing pigeon. If your homing pigeon does not come back, what you lost was just a pigeon." Oh.
When we got home we were both wringing wet. After I had a shower and dried off, I heard herself yelling from upstairs. She says: "I need you to remove my clothes." Really? I thought. That's a bit forward of her. I was halfway up the stairs when she shouted: "From the tumble dryer."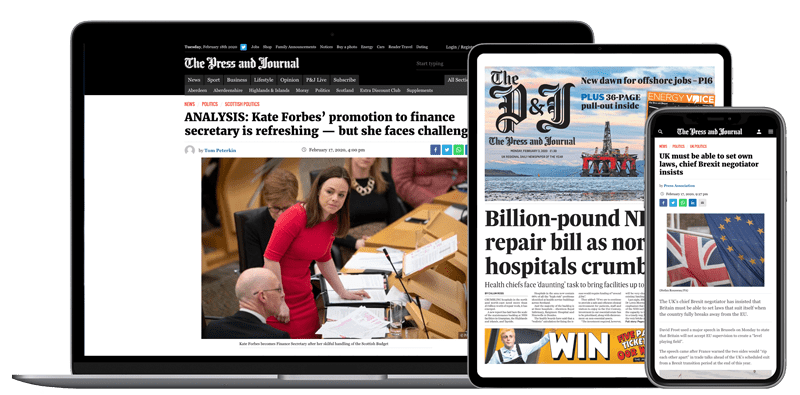 Help support quality local journalism … become a digital subscriber to The Press and Journal
For as little as £5.99 a month you can access all of our content, including Premium articles.
Subscribe