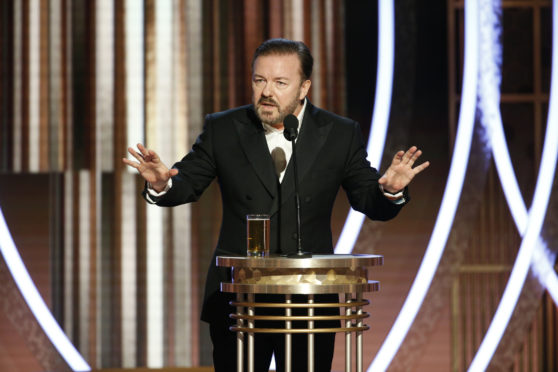 Despite this awful weather, I hope you all had a good new year because I have a feeling it's going to be a rude one.
We are only a week in, and every second story in the paper seems to be about someone being horrible to someone else. Had you not noticed? No, I don't just  mean Donald Trump and his alleged rudeness to certain leaders in the Middle East because I don't think I would have noticed that one anyway.
Someone was very rude the other day about Holly Willoughby and Phillip Schofield. Judge Jason Gardiner, their departing colleague on Dancing on Ice, lambasted the pair for ignoring him as he bade his goodbyes. He moaned they never called, never wrote – despite them working together for years. Aww, diddums. They will get round to it, surely?
Too late. Jason said: "I thought they would get in touch but I have learned this industry is full of fake and disingenuous people." Oh heck.
I am not being rude but the game of darts on TV is boring. OK, maybe I am being slightly impolite, but honest. Now there is hope because the game it is getting characters again. Peter "Snakebite" Wright is a fantastic Scottish darts player. Wright has just won the 2020 PDC World Darts Championship. Before becoming a professional flinger, he was a tyre fitter. You may even have seen him. Known for his Mohican hairstyle, which changes colour for each tournament, Peter is a breath of fresh air. Darts players being known to like a wee swallie, I thought his Snakebite nickname was because he liked mixing beer and cider, known as a snakebite. But his online profile explains his nickname came about because: "I just like snakes," he hissed. What a character.
There is hope for darts, after all. Now all we need is someone who is not a crashing bore to take up snooker and save that game. These poker-faced grey men are killing it.
Despite his rudeness, Ricky Gervais has not always been my favourite comedian, but hosting the Golden Globes in the last few years he has been rib-ticklingly funny.
Mercilessly, he lampoons the actors, the producers and the entire movie industry – which, despite being based entirely on fantasy and make-believe, takes itself super-seriously. Super-seriously? Now I'm beginning to sound like a "Hellooo dahling".
Sticking it to some recently-released movie, Gervais saw a chance to roast one of the many actors in front of him with a reputation for dating younger lassies.
He said: "Di Caprio attended the premiere, and by the end his date was too old for him." Boom! He then raged at the pomposity of Hollywood stars. Adding the sharpest and most topical jibe ever, he superciliously sneered: "Most of you have spent less time in school than Greta Thunberg." Cringe. Brilliant.
The movie of Andrew Lloyd Webber's legendary show Cats had poor reviews so he summed them up saying: "This is the worst thing to happen to cats since dogs."
Urging the superstars not to use their acceptance speeches to make political points, he claimed film actors don't know anything about the real world. The whole of Tinsel Town was shifting awkwardly in its seat to hear such undeniable truth.
We are not all becoming rude. Regular readers may have figured that I adore Adele and she's the exception that proves 2020 is not going to be all rude. Ms Adkins MBE is currently on holiday in the Caribbean with friends called Styles and Corden and it was her turn to pay for lunch. She is on a health regime but the bill was still $472.50. When it came to paying, Adele added in the tips section the sum of $2,020. Wow. That reminds me of her song Make You Feel My Love from a few years ago.
I could make you happy,
Make your dreams come true
There's nothing that I wouldn't do
Go to the ends of this Earth for you
Even give a large gratuity to you.
It doesn't really fit. Maybe I should stick to writing prose. Oh well.
Most people are rude sometimes. Even Mrs X and I disagree about what to watch on the box. She is currently watching The Good Place, a schmaltzy American series that members of the Free Church (Continuing) would not approve of. It is actually set in the afterlife. Heavens above. Er, sort of. I wanted to watch my gritty true-crime show because she could watch her trashy Netflix offering at any time.
We had a right ding-dong about that. No way was I going to win so I just agreed to let her watch. Peace broke out.
Mr Trump, if you want me to take over peace negotiations in the Middle East, I now have relevant experience. Yes, we made up because I suggested that it is fine that we do not like the same things. I think she is watching too many of these American shows because her rude reply was: "Listen, bud. If everyone liked the same thing, they would all be married to me."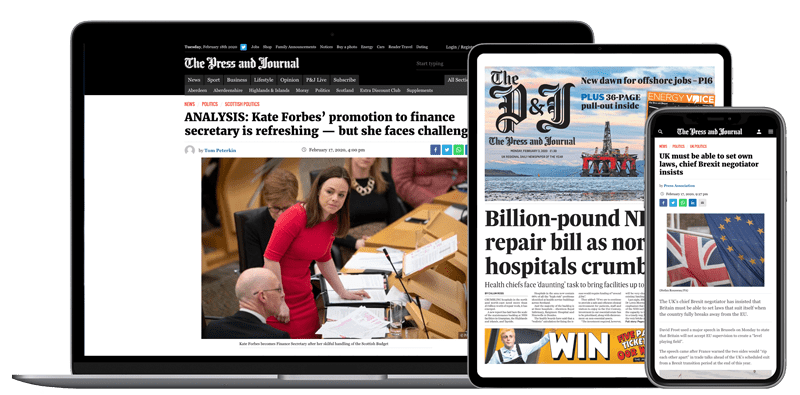 Help support quality local journalism … become a digital subscriber to The Press and Journal
For as little as £5.99 a month you can access all of our content, including Premium articles.
Subscribe