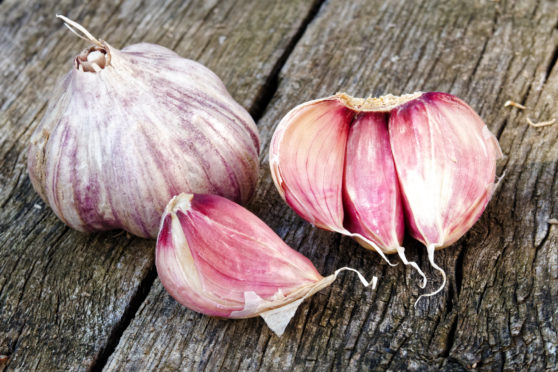 We thought everyone in Stornoway had stopped caring last Thursday.
I had the evening all planned including going out to clap at 8pm. We would watch Scotland Tonight until 8pm, just before the Martin Lewis Show which would show us how to save a packet during lockdown.
Scotland Tonight ended so it was time to go and cheer for the carers. Mrs X began to clap loudly while I banged the frying pan with the saucepan. What an unholy racket.
No one else in the street came out. Not like them. Something was wrong. Herself was shouting that I must have got the time wrong. How could I? I had got the time off the telly.
We scuttled back inside and then realised what happened. We had been watching Scotland Tonight on STV+1. Our neighbours must have thought we were right wallies.
We would be wallies if we were not careful about our diet. It is too easy to scoff too much of the wrong stuff when you are not socially distanced from your fridge. In my case, that distance is about half a mile. The good news is that I have now decided to go on a healthier kind of diet. Every morning I have a Neil Diamond smoothie. Swede, carrot, lime.
How does it go? "Hands, touching hands. Reaching out, touching me, touching you…" Stop. Just imagine that bit.
Sweet Caroline is such a romantic song – at any other time. Despite the restrictions, love can still thrive. The Lonely Hearts ads have to be a bit different. Maybe "Single man with toilet rolls would like to meet single woman with hand sanitiser for good clean fun."
Romantic phone calls are much longer now. People chat for ages and then they are about to say they have to go before realising everyone knows they are going nowhere because no one has any other place they have to be.
Mrs X and I are well past that sort of lovey-dovey stuff, of course. The bonus is we both love garlic and now we can both eat as much of it as we like.
Garlic is normally really antisocial. Your breath can really smell for many hours afterwards. The lockdown means now we don't get close to anyone who might complain. Also, you apparently can't smell it off anyone else if you have been devouring it yourself. We put it in everything. We'd two boiled eggs with minced garlic for lunch.
Come here, garlicky wife. Past it? No way. Phew, what is that stink…?
Those who are taking this plague seriously are investigating shopping without leaving the house. It's great but the supermarkets that do deliver are busy. It wasn't easy but I finally managed to get a delivery slot for our online shopping. So I've ordered turkey, sprouts, Christmas cake, crackers and a pudding.
Meanwhile, I have spent the best part of a day arranging our spices and herbs in alphabetical order.
Mrs X was unimpressed that I was being so meticulous. She said: "I really don't know where you find the time."
So I said: "It's next to the tarragon."
The science community has found that the spread of coronavirus is based solely on two things – how dense the population is and how dense the population is.
There is no point whatsoever in trying to discuss the effects of the virus with someone convinced it is not a real danger. Such people assume a kind of weird religiosity and are simply not prepared to talk about facts. Many try and fail.
As Judge Judy Sheindlin, my queen of daytime TV, says to wide-eyed glamour pusses who try to pull the wool over her eyes: "Beauty fades but dumb is forever."
Not being dumb in any way at all, Mrs X has been determined to use the lockdown weeks in a positive way. Her latest move is to declutter our entire home. It's a big job but she insisted she will be getting rid of anything that doesn't make her happy.
It's going well, except when I try to get back into the house.
Meanwhile, I have finally started doing DIY, and I'm now repairing our doorbell. Mrs X told me to leave it because, for some reason, she says I am not very good at doing electrical jobs. Well, she's in for a shock.
And it is also a shock how nice the weather has been.
The other day I was hungry after a long, hard day watching the news. Mrs X was out mowing the garden. So I went and asked what was for dinner. Not happy.
"I can't believe you're asking me about dinner right now. Imagine I'm on a photography job in Uist. Figure dinner out for yourself."
I went in and made myself a steak with potatoes and garlic bread, all washed down with a can of cold beer.
She finally walked in when I was finishing. She said: "Ah, you did make something to eat? Where's mine?"
I said: "Why did I think you were on a photography job in Uist?"