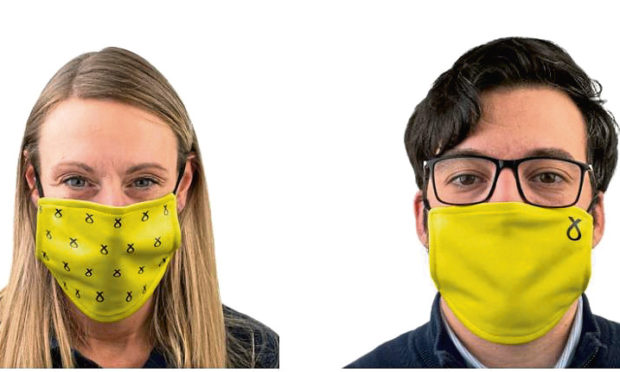 A hairy friend in Edinburgh went for his post-lockdown haircut on Monday.
He was concerned as he had weighed himself in February but when he went on the scales last week, he was now half a stone heavier. Who knew hair weighed so much?
Aye Tam, it was nothing to do with the fact you were working from home and your office desk was the kitchen table, complete with vital office equipment like a laptop, a stapler, a jar of hot chocolate and a biscuit barrel.
I had my Covid cut too. In the barbers' emporium, I had to do the track-and-trace questionnaire. Have you had a high temperature and a cough recently? I had a coughing fit after my Pepsi went down the wrong way and I was very hot after the chicken Madras but these symptoms didn't happen at the same time. Does that count? Oh, that's a no then.
It's such a faff for a barber to cut hair when the customer is masked. They've to go round the ears and get round the mask's elastic loop. It's a case of lift and separate. That phrase seems strangely familiar. Oops, I'm getting sidetracked, but the shearing wasn't easy.
When you are asked the obligatory question about where are you going on your holidays, not only is the mumble in the mask almost inaudible but who knows if anyone is going on any holidays – not if the governments of the UK introduce quarantine measures with 300 minutes' notice as they did last Saturday.
Then there's maskne. It is a new medical condition – mask acne. Things get sweaty under face masks – people can get spots and itching and it's not nice. I had a touch of acne as a teenager, of course, because it is a sign of virility but I wouldn't want to endure that again.
Spots everywhere. Waking up in the middle of the night to burst your plukes was a yuck job but someone had to do it. Red pillowcase, yellow pillowcase.
Even my own parents made fun of my spots. My mother went to Stornoway one day and left my dad in charge. When she came back, she asked where I was.
Dad mumbled something which sounded like "Who?" She said: "Iain. You know, the one with the acne." Eventually, he admitted: "I've locked him in the byre."
She shouted: "You madman. He's only 13 – and he is not a calf. Why did you put him in the byre?"
He replied: "Your fault. You said you wanted the house spotless when you came back." Oh, how they giggled. Such cruel memories.
Problematic masks are also a sore point for the UK Government and many other governments swithering on whether to make them mandatory or not.
They should be a sore point for our own Scottish Government too, but they just don't get it. The political party of government decided to make a few bob by flogging SNP face masks. There is a worldwide pandemic which has killed more than 4,000 Scots. So why not cash in on the worldwide misery and heartache by flogging over-priced masks with our party logo on them. How distasteful. How insulting. How outrageous.
Nicola played a blinder for months, being so much better than another leader down south at conveying crisp, clear Covid messages to us. She was taking it all very seriously. Good job. Then her party commits this monumental blunder. Sheesh, what were they thinking?
The SNP has apparently approved and defended their sale, reportedly saying "just like football clubs and many others, we've launched our own branded face coverings".
Is that how the SNP now see their responsibility and their party? Like organisations that take advantage of loyal supporters and squeeze them for every penny?
I am shocked and disappointed that Nicola Sturgeon, who has been so level-headed in recent months, has not kicked this tawdry moneyspinner into the long grass. If she does not put this right, it won't just be Alex Salmond gunning for her.
Us islanders used to be gunning for tourists in campervans. They contributed very little to the economy, people said. Critics used to say visitors in campervans were awful because they only made a quick trip to a supermarket and then didn't come near anyone.
Now, because of coronavirus, we all say visitors in campervans are wonderful because they only make a quick trip to a supermarket and then don't come near anyone.
I said my mate Tam had his first haircut this week. He tells me that on the wall there was a sign showing the new post-Covid prices. Hairdressers of all kinds have had a tough time with their enforced closure for months. Many have put prices up.
Tam was used to paying £15 for his monthly trim but the price had now shot up to £25. He was not impressed as he donned the mask.
The Barber of Calton Hill beckoned him to the chair. "Hello, sir. And how much would you like off today?"
Tam grunted: "About 10 quid."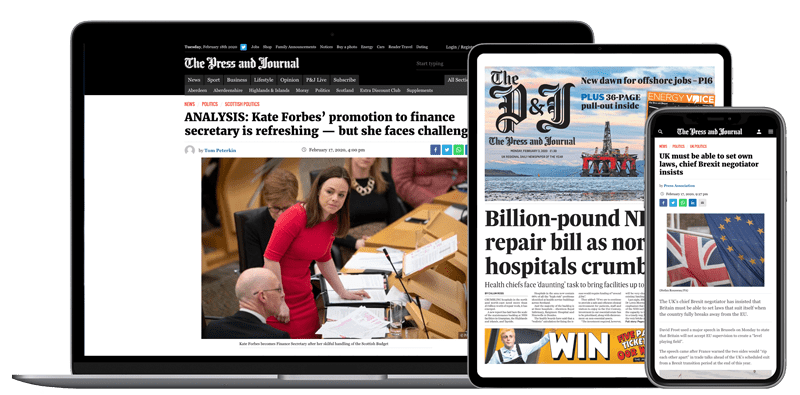 Help support quality local journalism … become a digital subscriber to The Press and Journal
For as little as £5.99 a month you can access all of our content, including Premium articles.
Subscribe