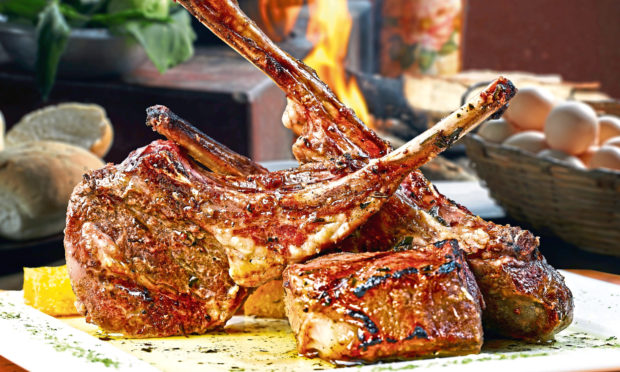 After he had finished checking all my vital signs inside and out, the doctor had a very stern look on his face. Oh heck, he must have found something seriously wrong. I asked him what he thought.
He said: "I don't think you should eat anything fatty for the next two days." Should I avoid lamb chops and lamb curry? He said: "No, Fatty. I don't think you should eat anything for two days."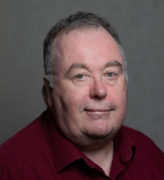 And after that, I was told to avoid all the lamb in all the world all the time. All lamb? Forever and ever, amen. That was how it was to be and that is how it has been. I know that sounds like a line from a very sad country and western song but, and I am saying this with a darned wee tear in my eye.
It's the lamb that does not love me. A condition with a very long name means that a few hours after I eat it, I get bad stomach pains and I end up writhing on an A&E table.
Not even a chop on birthdays and at communions? The doctor was American and he said I had to suck it up. Just the gravy then. It does not come close to Old Shep as a sad yarn that will bring tears but it's true. Who cares about Old Shep? That didn't even happen.
Written by singer Red Foley and Arthur Willis, neither of them had a Shep. In the song, the dog Shep jumped into a swimming hole and saved the writer's life by pulling him out. So when the dog is old and blind, he struggles to shoot it and put it out of its misery.
Red Foley had an Alsatian. It was called Hoover. There was a problem, though. Hoover was probably a very annoying dog because he was loud as a, er, Hoover.
So annoying was he that he ended up being poisoned by a fed-up neighbour who was not willing to suck it up. Now that's sad too but Red didn't sing about that particular dispute for some reason. Probably couldn't get any words to rhyme with our darned neighbour.
Instead he wrote: "With hands that were trembling, I picked up my gun, And aimed it at Shep's faithful head. I just couldn't do it, I wanted to run. I wish they would shoot me instead."
Wait, I have something in my eye. Why can't you find a Kleenex when you need one? Shep in the song was apparently getting on a bit.
How does it go? "His eyes were fast growing dim, And one day the doctor looked at me and said, I can do no more for him, Jim."
Oh, my eye again. You see that was his first mistake. He shouldn't have taken the dog to the quack but to the vet. What does a doc know about blind dogs anyway? The NHS has enough to do trying to fix us humans. America? Oh, right.
With a name like Shep, that fictional mutt would have been a sheepdog, a collie spending its days rounding up blackfaces, Cheviots and Texels.
There was a Texel in the news the other day and I nearly choked on my vegan lamb burger. Did you see it? Down in Lanark, a six-month-old Texel lamb called Sportsman Double Diamond sold for nearly £370,000.
I know it was a ram lamb but how on earth do you get enough sausages and lamb lollipops out of a single animal to justify a price like that?
You don't. No meat, mate. That was just a stud fee. The Texel Sheep Society explained that the Texel breed is the No 1 terminal sire breed in the UK. That means they produce about 30% of all the lambs born in this country. Sportsman has the potential to father a lot of rams which will in turn go on to breed many thousands of lambs themselves. He will be hoping the ram lamb is up to it.
That reminds me of another song by Rocky Sharpe and the Replays. It goes: "I've got a girl named Rama Lama, Rama Lama Ding Dong."
Let's hope Sportsman is a proper boy ram lamb and that the buyer will be very happy or there could be a ding dong. Online wags are giving the buyer of Sportsman various tongue-in-cheek tips for new and inexperienced buyers of sheep to care for their new beasts.
One said: "First, buy your sheep. Tick. Change its name to Relation. Really? Oh well, tick. Now you have a Relationsheep."
Let us hope Sportsman the lamb also gets on with the sheepdog that will be tending to it.
Some people even think animals of different species can communicate with each other.
Imagine their conversation. "I love my job rounding up sheep," says the sheepdog.
Then a wee voice pipes up. "All you do is boss me around all day," says the champion lamb.
"What did you say?" asks the collie. Sportsman glares back and snaps: "You herd me."