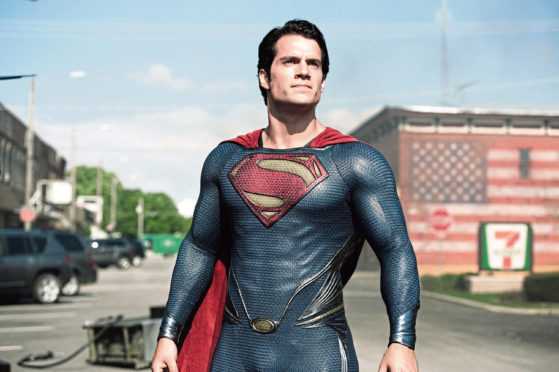 If reports from America are to be believed, the billionaire president Donald Trump paid only $750 in federal taxes in 2016 and 2017.
Being self-employed myself, I know how my tax bill can vary when I've had considerable work-related expenses.
However, although I bought a new computer, a printer and printer ink that year, even I paid more than $750 in 2016 – a heck of a lot more.
Maybe I should also mention that I am not a billionaire. You probably wondered.
Such people have huge earnings but they take almighty risks and can suffer big losses.
The average annual tax bill for both Barack Obama and George Bush was not unadjacent to $100,000. Who knows the reasons for the difference?
Actually, I do. Hidden in those figures from The New York Times is an entry that goes some way to explaining them. Unlike myself, Mr Trump claimed tax back for his "hair styling".
If he had not claimed for his occasional trim, his tax bill would be $70,750.
He claimed $70,000 a year for what the girls at The Barbers on Kenneth Street, opposite Stornoway Free Church, charged me £9 for.
I think that price may have gone up a bit after lockdown but not by enough to change your expenses by much. So if Mr Trump wants to cut down on his annual expenses, he could stop off at Stornoway, again, and head for Catherine and Gracie's clip joint.
And they won't poke fun at your hair like those awful late-night American TV shows.
Ah, remember when we used to laugh at politicians in the UK. They had big noses, evil eyes and were very, very rude. And they were puppets, because we were all bored with the real ones.
We preferred the latex version of Maggie Thatcher, with her eyes almost as piercing and scary as her actual ones, and, later, the grey man, John Major.
Spitting Image lampooned them all mercilessly.
You don't remember Spitting Image? They even had a very silly song out. Here's a clue: "Hold a chicken in the air, stick a deckchair up your nose, buy a jumbo jet, and then bury all your clothes."
You remember that from the dim and distant, eh? It was one of the most deeply meaningful, funny and also annoying songs of the 1980s, and there were quite a few.
For many years they had become unfunny, forgettable and tediously predictable in what they said and did. David Cameron, Nick Clegg and, ooh, I forget the rest of them, came and went without leaving as much as a footprint in the sands of history.
Iain Duncan who? Who Osborne? Andrew Mitchell? Michael Gove? Where are they now? What? Number 10 is on the phone? Mr Gove is still around? Yes, I know, but why?
Then… boom. Five years ago, the tectonic plates shifted and a shaft of light from out beyond the planet Krypton sparked the awakening of hunger and ambition in two sleeping giants.
Actually, there is no planet with that name, by the way.
Krypton is actually one of the so-called noble gases which we all heard about in chemistry but which few of us now remember.
The only thing I do recall is that noble gases do not react with anything. They are very stable but maybe just a tad dull.
So maybe the Holyrood wags did not have the nickname Krypton for beleaguered Scottish Labour leader Richard Leonard because they thought he was related to Superman after all. Ah.
Anyway, it was back in 2015 that a couple of bright sparks called Donald Trump and Boris Johnson – a man who really should spend more on hair styling – decided to chase their respective main prizes and politics suddenly became more interesting.
I didn't say better, just more interesting. The rest is history – or it will be soon. It is still quite, er, interesting.
Which is why the team from Spitting Image have also woken up and started again baking the latex moulds and papier-mache to make new ugly puppets of esteemed politicians.
Now the ludicrous latex lampooning is back. The cruel puppeteers of Spitting Image have decided that there are now enough characterful political types around for them to take the mickey.
Characterful? For characterful, read worth making fun of. Sadly for them, the trailers seem to show that Boris and The Donald are likely to feature heavily.
Sorry, guys. You can see it on Britbox from this weekend. If Donald Trump does call in, I hope there aren't communication problems like I had at The Barbers.
My hairdresser asked what I wanted and I said a Number Two. Yes well, that was the first bit of confusion. When we sorted that out, she asked: "Should I cut your hair at the back?" I replied: "No, a ghraidh. What's wrong with doing it right here in the chair?"