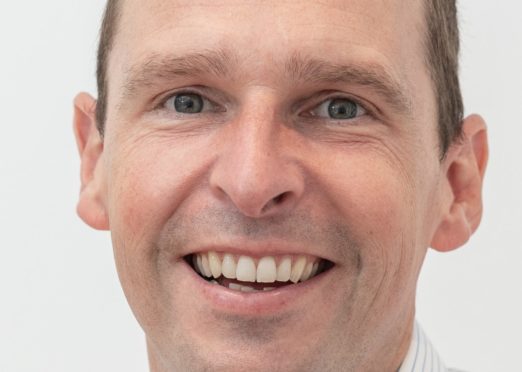 If there is a day which says "north-east Scotland" to the world it is today.
You don't need to look out of the window to see the mix of sun and showers, and it's not about the cold clean air in the region.
Today is a perfect reflection of how our region has evolved over the decades and perfectly reflects our values as north-easters. Yes, today is the start of the tattie holidays.
When the kids break up it brings a sense of nostalgia that I have always found hard to communicate. Growing up I recall a few things about this time of year.
The first thing is that my English cousins, aunties and uncles could never fathom why we were off for two weeks when kids down there were barely back at school. I think their time off comes later and is called "half term", a name that literally couldn't have less personality or status if it tried. However, tattie holidays is a strong and purposeful name.
The second thing I remember was that loads of my mates used to actually go and pick tatties in the tattie holidays. They would come back to school with a new Dons strip or something to show for their efforts while I would have been doing something less productive.
To be fair, I worked for my parents in the kennels for a couple of weeks each year but was paid with love and food – although I'm not bitter. The thought of sending kids off to pick tatties now seems ridiculous for a few reasons.
The first is a positive reflection on how farming has evolved. Tattie picking is now more effective and efficient as a result of progress and investment.
What could be more "north-east" than business investment and innovation? We do that pretty well.
The less positive reasons are that probably kids just wouldn't want to do it now and most wouldn't see the benefit of partaking in hauling up spuds. For many, back in the day, this was their first job and, while hard, it installed a good work ethic. This loss is probably a bit of a shame in my opinion but it's not coming back.
My third reflection of the tattie holidays is that picking potatoes must have been a thing across most of Scotland and the UK. However, in all my travels it remains a name peculiar to our region. I have no idea why it stuck up here, but it does feel like this is a tradition firmly held by schools, teachers, parents and people in the workplace. I like that.
It is I think also a values-based one for us all up here. I like to think that we love it so much because it means us grippit teuchters get a deal on holidays. The holidays include a week when no other schools in Scotland are off and this provides the perfect opportunity for us all to secure a great value break.
Surely the greatest migration of people ever seen from Aberdeen in peace times is the second week of the tattie holidays where we can all book cheap holidays when Central Belters – that's anyone south of Laurencekirk – have to be at work.
I'd place a decent-sized bet that Glasgow and Edinburgh (and probably Newcastle and Manchester) airports see a disproportionate share of traffic from folk with an AB postcode in the week commencing October 21 when all Scottish schools are back, and no English schools are off. What a week for us all, the bargains, the value, the ultimate feeling of value for the pound spent.
The second week of the holidays is a great time to be an Aberdonian. I'm pretty sure although everyone already knows which week(s) we are taking off we look at the prices from the week before and the week after just so we know how much we have saved.
You know it's true, you've done it – it allows us to tell stories and confirm that as north-easters we always find the value.
Much was my temptation to write about Extinction Rebellion and Brexit. However, now is not the time. Today I was compelled to write about this day which is ours. The start of the tattie holidays, a day like no other. A day to be a proud teuchter, a finder of cheap holidays.
A day when people of my vintage and earlier can wake up and tell the youth of today that we were grafters, and speak of days when the very stuff we are made of was instilled in our psyche.
Today I feel alive. I love you, Aberdeen, and the fact that thanks to our history and retaining tradition my family holiday next week is 37% cheaper than any school-aged family in the rest of the UK can secure.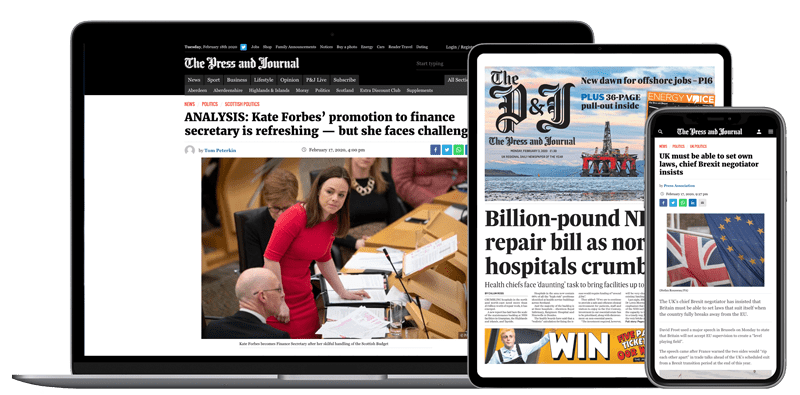 Help support quality local journalism … become a digital subscriber to The Press and Journal
For as little as £5.99 a month you can access all of our content, including Premium articles.
Subscribe