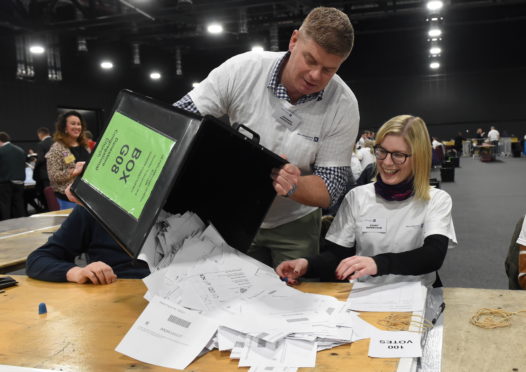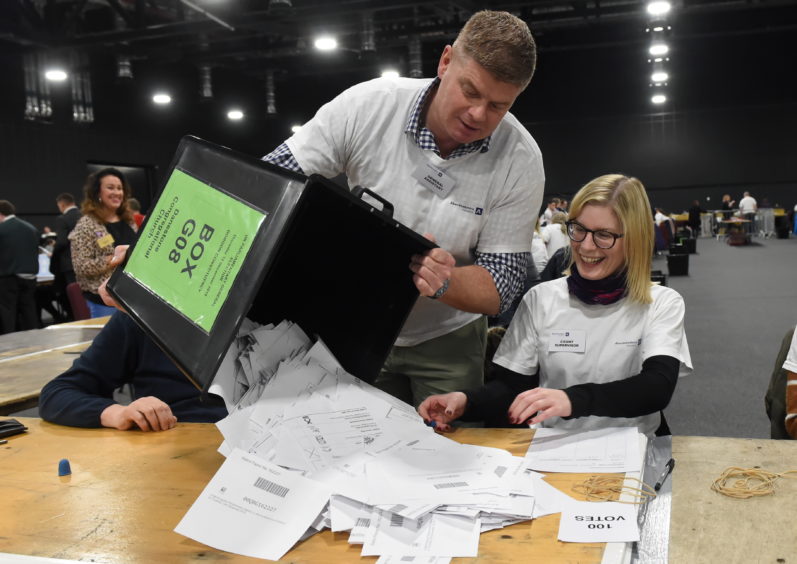 There was something satisfying about squeezing an election in before the end of 2019.
In terms of the symmetry it just fitted. The 2010s opened with an election year. And the decade ended with one too.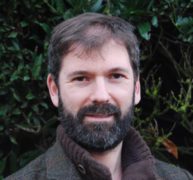 But, make no mistake, these 10 years have been absolutely batty.
It's a decade that will long be studied. And as the hours tick away on the 2010s, inevitably it is worth reflecting on what happened to us as a nation and why.
I cast around for a person of the decade. A single figure who embodies the fundamental themes that have played out.
Nigel Farage perhaps? Odious indeed but he has exerted huge influence over our politics in recent years.
Greta Thunberg? New to the scene but the environmental cause she has powered up the news agenda may eclipse all others in the next decade and beyond.
Boris Johnson? He started the decade as London mayor, demonstrating his knack for bagging Tory wins in the most unlikely places. A skill that would see him finally fulfil his ambition.
I chose none of them.
My runner up for political person of the decade is David Laws. He was the Lib Dem who became chief secretary to the Treasury in the first Coalition Cabinet. And he was the first ministerial casualty, caught out after just a couple of weeks by some dodgy expenses. His downfall was a sort of hangover from the previous year's expenses scandal that did so much to extinguish faith in politicians. And that switch in the public perception from a broad belief that politicians are mainly trying to do their best to a conviction that they are purely in it for themselves has stained public discourse through the last 10 years.
But that wasn't Laws's most potent legacy. His first, and frankly only, activity in the job was to make public the note left behind in the Treasury by his predecessor Liam Byrne. "I'm afraid there is no money" it read. It was the latest in a long line of light hearted messages left by one chief secretary to his or her successor. It differed in only one respect – Laws made it public. Laws brought bad faith to the political table and it's still stinking the place up 10 years later.
But Laws isn't my person of the decade.
That title goes to Gillian Duffy.
She was dismissed by Gordon Brown on the 2010 election trail as a 'bigoted woman'. Unlike Laws her impact was unwitting. But that encounter encapsulated all that would follow.
For a start it showed there was no way back for Brown, the media had decisively turned against Labour.
Brown was rude about a voter behind her back and treated as if he'd punched her in the face. Thing is, in 2001 John Prescott did actually punch a voter in the face. Yet that was regarded as a bit of a jape and it made no difference to Tony Blair's canter to victory, the way smoothed by a sympathetic press.
But it also highlighted a change in attitude. Gillian Duffy spoke to Brown about "all these Eastern Europeans" that were "flocking" to the UK.
Instead of challenging that view, seeking to understand why she felt that way and educating folk about the benefits of immigration the political and media class took fright.
For example the truth is those Eastern Europeans were flocking here to work in the NHS, reducing waiting times to their lowest ever and boosting satisfaction rates with the health service.
Instead Duffy was granted a sort of seer status. The narrative took hold that her concerns were valid and immigration was a problem.
Where the issue had previously been sidelined for fear of letting a racist genie loose upon political discourse, opportunists like Nigel Farage and David Cameron played the immigration card with glee.
Duffy represented the people, imbued with more authenticity and more validity than the politicians and experts.
That is the very definition of populism. And populism never ends well.
The spectre of Gillian Duffy haunted the EU referendum, the coverage and the campaign.
Both Jeremy Corbyn and Boris Johnson are populists of sorts, both appealing to the people in opposition to an elite of politicians and experts (of which they are in fact fully paid up members).
Just as Gordon Brown's chat with a harmless old lady on the campaign trail spiralled out of control, so the implications of that encounter have unravelled in extensive and unexpected fashion.
For example, when Brown was presented with the audio of the affair on the Jeremy Vine show later that day the host asked the PM "Is she not allowed to express her view?" And so the idea that certain attitudes were being unfairly suppressed gained traction. When in fact being allowed to express a view does not necessarily mean one ought to express that view either because it's ill informed or because it's hurtful to others. How many examples of both have we seen in the decade since? Many courtesy of the current PM.
Duffy ushered in a duff decade in UK politics.  What the incident illustrated is that for all anyone, particularly politicians, think they shape history in fact we are all at the mercy of events.
The 2020s look clear – a stable government, Brexit will happen, the Conservatives set for a decade in power. The lesson of the 2010s is that the most unwitting people and unlikely events can send history spinning in a different direction.
---
James Millar is a political commentator and author and a former Westminster correspondent for The Sunday Post