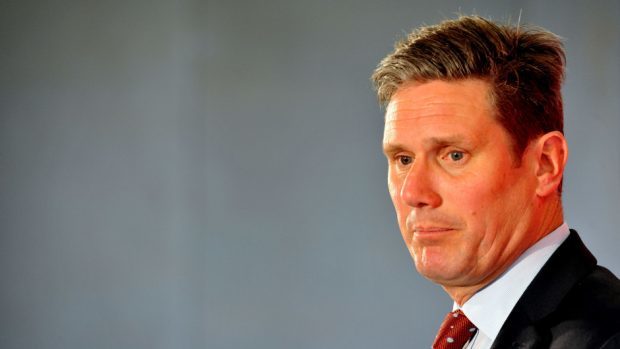 Whichever way you look at it new Labour leader Keir Starmer is the underdog in the battle to become Prime Minister.
With an 80 seat majority the Tories remain set fair to win the next election. The only impact coronavirus might have is whether they win despite or because of their handling of the crisis.
And yet the reason we all love an underdog tale is because sometimes unlikely outcomes occur.
And it looks like Starmer has taken inspiration from an enduring underdog story.
Every two years Europe's Ryder Cup team line up against the Americans in what has become golf's biggest event. And while the cast has changed in recent years the narrative remains the same. In the 80s Europe fielded no-hopers, heavy drinkers and unheralded journeymen against the slick Americans. And under Tony Jacklin's leadership they unexpectedly started winning. Now the European team includes golfs biggest stars such as Rory McIlroy and Justin Rose, and still the Americans line up bigger, stronger, richer. And now the Yanks lose almost every time.
The key to Ryder Cup success is the high pressure Sunday singles. When each captain must pair up their players in 12 head to head matches.
Starmer's shown no penchant for golf. And yet his approach to picking his shadow Cabinet team looks straight out of the Ryder Cup playbook.
Westminster watchers had Rachel Reeves down to be shadow chancellor. Reeves used to work at the Bank of England, has demonstrated leadership and an excellent grasp of real life economic impacts while chairing the business select committee and undoubtedly covets the Treasury brief.
But here's a knack to sniffing Westminster rumours, and this one came up a bit stinky. It felt like Reeves was being talked up as shadow chancellor because it made sense rather than because Starmer had given any indication she was his pick. And so it proved that the Reeves rumour didn't stack up.
Aberdonian Anneliese Dodds got the gig instead. Now, that might be because Starmer knows his history and can see that Scots make the best Labour chancellors and shadow chancellors. No party can match the successive heft of John Smith, Gordon Brown and Alastair Darling. Or it may be because he saw that matching smooth, smart Rachel Reeves against smooth, smart Rishi Sunak would lead to the two cancelling each other out. Why not deploy some Scots canniness against the Tory chancellor?
Perhaps Starmer remembers the 1989 Ryder Cup. American Fred Couples was the world number one, paired against Christy O'Connor Junior – as wily as he was portly. Couples was a gent, but folk were cheering for a fairytale ending down the 18th fairway. And they got it as O'Connor clinched the cup for Europe.
Who are those voters Starmer needs to win back in Scotland and the north of England going to get behind as the nation faces hitherto unimaginable economic horrors after the coronavirus crisis? The Tory who made a fortune in hedge funds before marrying into a family of billionaires and whom will remain filthy rich no matter how the economy tanks? Or the Scot who pursued education, committed to public service and whose daughter crashed a TV interview this week – an experience many of us can relate to in this age of video meetings?
Reeves meanwhile goes up against another Aberdonian in Michael Gove. Two brilliant minds perfectly matched.
Starmer's Sunday singles approach follows through further down the card.
Number two on his Treasury team is Bridget Phillipson. The intellectually nimble Sunderland MP will go up against pleasant but lumbering Steven Barclay.
At the Home Office the same administration that passed emergency laws to keep prisoners behind bars and unveiled a hardline immigration policy has just led a load of lags out of jail early and extended visas for those vital workers in the NHS who aren't British. You don't need to field your best player against that. Starmer's picked Nick Thomas-Symonds, who is unshowy but able and will grow into the role.
And then there's the talisman. It feels like Ian Poulter's played at every Ryder Cup since it started. He's not a great golfer, yet he gees up the crowds and rarely loses a match. Starmer's sensibly brought Ed Miliband back into the fold. Ed's deficiencies were exposed during his time as Labour leader. But since then he's become something verging on a national treasure. Against Alok Sharma, who embarrassed himself by dodging straight questions the one time he's been asked to front the daily coronavirus press conference, Miliband ought to fill his boots.
Starmer's reshuffle has got Westminster buzzing – literally buzzing, because all the chatter is on WhatsApp and Twitter in these socially distanced days – simply because the last five years has been like a Ryder Cup in which the USA fields it's stars and Europe puts out a team made up of me and my fellow 28-handicappers.
It's not clear who'll win in Westminster, Starmer will need the rub of the green and some political putts to drop. But it's going to be competitive and for spectators like us it should be absorbing and entertaining again.
---
James Millar is a political commentator and author and a former Westminster correspondent for The Sunday Post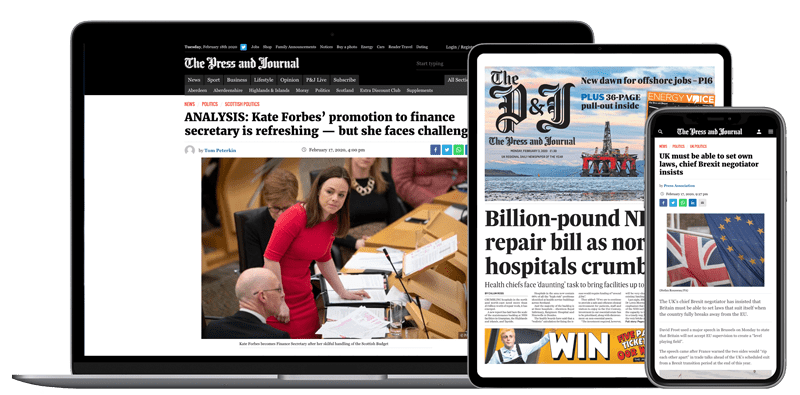 Help support quality local journalism … become a digital subscriber to The Press and Journal
For as little as £5.99 a month you can access all of our content, including Premium articles.
Subscribe