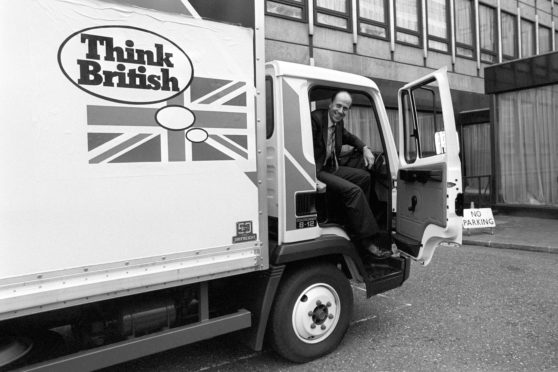 It's been nearly 40 years since Norman Tebbit exhorted the unemployed to "get on their bikes" to look for work.
Tebbit's speech to the 1980 Tory conference was silly and out of touch then, but it got a big reaction. Anyone saying something similar at next week's Conservative conference will be met only with digital silence.
This online conference season may help to sharpen up future political gatherings if and when they are permitted again. It ought to become a test of oratory. Before saying something out loud to a hall of supporters, try it out sitting in your bedroom looking down the lens of a webcam. If it sounds like an Alan Partridge quote then cut it from your address.
Thus we might have been spared such conference treats as Tony Blair's claim he has no reverse gear, Peter Lilley ripping off Gilbert and Sullivan to kick welfare claimants and, of course, Theresa May's argument that citizens of the world are citizens of nowhere.
Tebbit's famous turn is apposite not just because it's conference season, or because Spitting Image returns to screens next month and his characterisation as Margaret Thatcher's bovver boy was a staple of the puppet satire's first run in the 1980s.
It's relevant because the issue he was addressing is about to slam back into the political agenda – mass unemployment.
Getting on your bike to find work wasn't a serious strategy last time. But it sounded a straightforward solution to a complex problem and, more importantly, switched responsibility for joblessness from government to individuals.
That's a strategy we can see the current administration turning to again with reference to Covid. Apparently the increase in cases is down to us failing to observe the rules in the right way. Not due to the Westminster Government spending the summer thinking up wheezes to wind up the EU instead of considering the effects of schools going back.
When the tsunami of redundancies inevitably hits after the furlough scheme closes next month, are today's youngsters to get on their bikes and look for work, too? They'll find only empty streets. Should they knock on an office door to drop off their CV they'll find the building deserted. No boss will want to handle an unsolicited resume for fear it may prove a vector of disease.
How are the unemployed to find employment when everyone is working from home? This speaks to a broader issue around the world of work. Even those that do land jobs will have to be onboarded without meeting anyone. Induction from a distance may raise health and safety questions. Mentoring will be missed. The elements of workplace politics necessary to aid the process of finding your place in a team or a company will be absent.
Support is going to be key. For business. For the population.
The debacle over testing and schools suggests this is an administration that struggles with working knowledge of a calendar. So not the sort of team who possess the foresight, wit or empathy to take on a challenge such as mass unemployment.
The current political cadre have grown up in an era without mass unemployment. In 1981 Norman Tebbit was referencing his dad's experience of unemployment in the great depression. Privilege runs deep through the current Cabinet. They may remember the 1980s, they are unlikely to have known the awful impact of unemployment.
The young, in particular, are scarred by starting their careers in tough times. It can take around a decade for them to catch up to where they might be expected to be in terms of income and opportunities, never mind the physical and mental health effects of joblessness. And this on top of having their youth derailed by a pandemic already.
So there's a human impact. And an economic impact. And, as with almost everything these days, there's a constitutional angle too.
Holyrood has welfare powers now, it's a choice whether they use them to take the edge off the experience of unemployment or recoil from doing so in order to hang the whole problem on Westminster's door.
But the Scottish Government has next to no levers to use on the roots of joblessness, the larger economic picture. Expect the SNP to point this out a lot in the coming months while claiming an independent Scotland could bring more agility and ability to tackling the problem.
There have been signs of hope. Rishi Sunak is often portrayed as a balance-the-books type of chancellor. But the evidence is that he's traded ideology for imagination in his coronavirus response. He's spent billions propping up incomes and the Eat Out to Help Out scheme was refreshingly novel.
However, his first Budget back in March remains remarkable for its lack of foresight. He talked up tunnelling underneath Stonehenge when any intelligent observer could see coronavirus was about to shake the nation to its foundations.
Now is the time to have projects such as the Stonehenge bypass in his thoughts. Building roads, and other infrastructure like those 40 hospitals repeatedly promised by Boris Johnson, will help keep people in employment, enjoying an income and spending in the shops and restaurants that will otherwise close.
Unfortunately mass unemployment is going to disfigure the nation again. Unlike the early 1980s it's been inflicted on this administration by the circumstances of coronavirus rather than due to any policy decisions.
Hopefully they'll acknowledge their misfortune at next week's virtual conference. And offer signs that they've solutions that extend beyond cycling sound bites.
James Millar is a political commentator and author and a former Westminster correspondent for The Sunday Post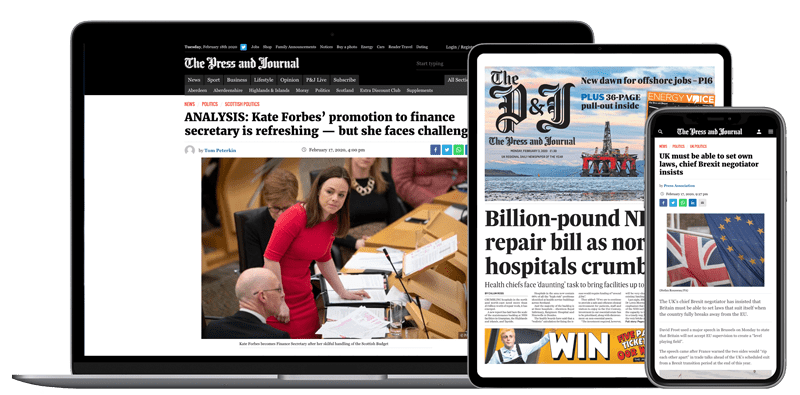 Help support quality local journalism … become a digital subscriber to The Press and Journal
For as little as £5.99 a month you can access all of our content, including Premium articles.
Subscribe