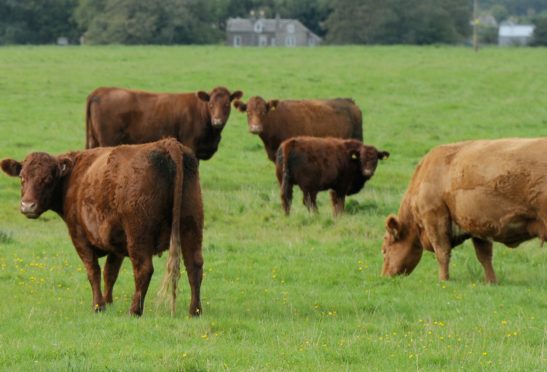 Might we about to see the emergence of a countryside where there's little in the way of farming?
Might land that's been given over for centuries, even millennia, to growing crops and raising livestock soon be covered instead by woodland?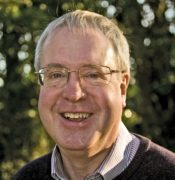 That such a transformation could – and should – occur was the key message of a TV documentary screened last week by Channel 4. Presented by environmental campaigner and climate activist George Monbiot, the programme majored on the capacity of emerging technologies to replace farming with what Monbiot calls ferming.
By means of a process not unlike the fermentation that makes whisky from barley or wine from grapes, food products of all kinds will be produced, said Monbiot and the scientists he spoke with, in warmed vats where naturally-occurring micro-organisms are multiplied exponentially – the requisite energy coming from hydrogen extracted from water. So far the end result looks like orange-coloured flour – from which, for the presenter's benefit, its creators made a pancake.
That pancake, pronounced delicious, might signal the beginnings of a nutritional revolution. The breakthroughs that made it possible, the researchers behind them maintain, have the potential to replace agriculturally-derived foodstuffs – milk, porridge, cornflakes, bread, burgers, steak, chips and all the rest – with alternatives that will look and taste the same but be healthier and cheaper.
Hence the predicted demise of agriculture which, the argument runs, will become so uncompetitive as to be made obsolete.
Because farming is so familiar, so widespread and so basic to food production as we know it, the notion that it could disappear can readily seem unbelievable. But this, it's worth keeping in mind, has been the fate of other industries once thought equally enduring and irreplacable. Like UK coal-mining.
Exactly a century ago, in 1920, the number of miners employed in this country's coalmines hit an all-time peak of just under 1.2 million. That's a far higher figure than Britain's current total of farmers and farm-workers. And any suggestion that, in the not too distant future, the country would get along fine without coalmines would have appeared every bit as far-fetched in 1920 as talk of farming's demise seems today.
Most homes were then heated by coal. Coal-fuelled locomotives powered the railways. Coal provided the gas stored in the huge gasometers looming over each and every town. Most electricity came from coal-fired power stations. Coal was basic to the manufacture of textiles and other vital commodities.
Today nothing of that survives. Britain's last coalmine closed in 2015. And where there were once 1.2 million miners there are now none.
Just as technological change did for our coal mines, might new advances do for Britain's farms? And just as there were environmental gains – in the form, for instance, of much cleaner air – from the UK coal industry's extinction, might there be equivalent or greater gains if or when agriculture goes the same way?
George Monbiot's answer to that last question is a resounding yes. Like lots of others, he's convinced that – in the face of an intensifying climate emergency whose effects are evident in everything from Australia's fires to rising sea levels – farming, as it's conducted globally, has to be reined in drastically. Nor is it hard to see why.
In the pre-industrial and thinly populated world of several thousand years back, it didn't matter greatly that Britain's pioneer agriculturalists set about the slow removal of the country's tree cover to make way for the beginnings of farming. But now that there's an increasingly desperate need to find ways of reducing or soaking up the ever-vaster amounts of climate-altering carbon being injected into the atmosphere, it matters a great deal that, to expand cattle-ranching, an area of Amazonian rainforest a lot larger than Scotland is vanishing annually.
Rainforests store huge amounts of carbon. Releasing this carbon in order to replace trees with cattle whose methane emissions serve to further accelerate global warming is, to put it mildly, less than sensible.
As underlined by his programme's provocative title, 'Apocalypse Cow', Monbiot – and he can draw on research findings to reinforce his point – thinks that modern agriculture, though feeding the world, is doing so in ways that hasten a climate catastrophe.
That explains his evident delight in the emerging prospect of alternative sources of food.
British farmers habitually react to warnings of the Monbiot sort by stressing their commitment to environmentally helpful forms of land use. That's fair enough. But it's maybe to miss the main point of 'Apocalypse Cow'. If so-called ferming does indeed take off in ways that result in cheap but nutritious foodstuffs being turned out with minimal environmental impact, then agriculture of the traditional sort could easily be squeezed out.
UK farming is indispensable. But so, for long enough, was UK coal mining. Now the only accessible mines are those that have become visitor attractions. Might the surviving farms of this century's end be similarly the one or two where people see something of how things were in bygone ages?
Today's farmers find that a wholly implausible prospect. But 1920's miners, if given a glimpse of their industry's future, would have been just as unbelieving.
---
Jim Hunter is a historian, award-winning author and Emeritus Professor of History at the University of the Highlands and Islands