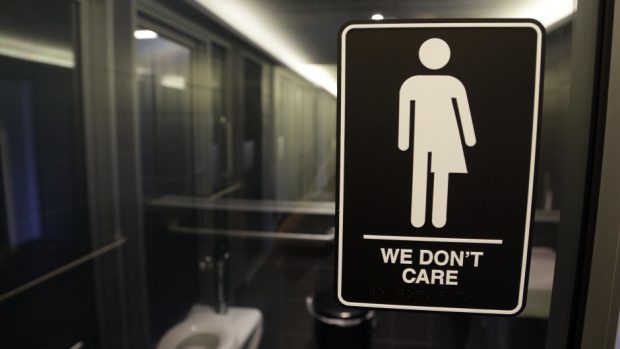 I had an interesting experience whilst shopping this week. The assistant who served me, kept referring to me as "Mannie" in the good old north-east dialect.
So, when paying for the goods I said in the same dialect "thank you Wifie." At that point the assistant said, "you are assuming I am a woman"," Yes I replied. In exactly the same way you assumed I was a man!" Well that was a complete conversation stopper. And for the avoidance of doubt, I am definitely a man!
However, it did set me thinking that in today's world where is the opportunity to discuss how we refer to each other without causing offence?
As a child the two phrases which we used to hear were "children should be seen and not heard" and "speak when you are spoken to".
Well we all know the result of these mantras. Young people were afraid to speak out when they felt uncomfortable about things that had happened to them, and always felt they wouldn't be believed, fuelling the horrendous rise of paedophilia particularly involving national celebrities who thought they were somehow untouchable. It led to a national disgrace which has shamed our British nation.
Moving on to a much lighter note, it's reassuring that we no longer need to identify our children by colours: blue for a boy and pink for a girl.  With gender fluidity we need to be much more cautious of how we refer to people.
When I started working in the 1970s, it was expected you always referred to the bosses as Mr and females as Mrs or Miss. Somehow identifying a married woman from a single woman, though no such distinction was ever made of a man. Quite why it was thought appropriate to identify a woman's marital status I am not sure. Perhaps it's a throwback to the time when women were given the vote. Initially, only married women could vote, and they had to be over the age of 35.
As things change and  society strives to become more enlightened, I wonder where is the "neutral space" for people to discuss these things? How can society talk about these things without offending others?
Is it all just a matter of the language we use?
It used to be that swear words were the most offensive thing you could say. Now every film, drama or stand-up comedian uses bad language as a matter of course. It has become acceptable. It appears no one is offended by swearing anymore.
I have lost count of the number of people that I speak to who start their conversation with "I'm not a racist but. … " then they go onto to demonstrate exactly why they are being racist.
But without a neutral space to talk things out, it then becomes a generational thing. Because there is no opportunity to express their feelings without being branded as an offensive person, those feelings get suppressed. Much of that suppression came out at the European referendum when, particularly in England, people were angry claiming that Europeans were taking their jobs, unfairly using our free NHS and putting pressure on our housing market. The truth is we need foreign labour and brains to staff our NHS, our care homes and particularly our hospitality sector. The pressure on the housing markets was caused by successive governments' failure to build sufficient housing and effectively regulate private landlords.
Of course, we have to be sensitive to others and it's important that in a country where we believe in free speech, we must also be free to express ourselves without being offensive to others. We need to take that responsibility.  However, recognising the boundaries is not so simple.
I still hear senior people in companies and councils refer to a lack of "manpower" rather than staff or personnel.
Over the festive period there was an advert for a well-known deodorant in which a good looking, well toned young man, applied the deodorant whilst a group of women drooled over him through a window. I can't help thinking if the roles were reversed and men were behaving in a similar way over a woman wouldn't this have been withdrawn as sexist?
Would there have been such an outcry if Teresa May had muttered "stupid man" about Jeremy Corbyn rather than the other way around?
So, it cannot simply just be about language. It must also include attitude.
I guess that's why I get annoyed when I hear references to young people today as the 'snowflake' generation implying they are somehow soft and irresponsible. Well it is worth reminding ourselves that it is the younger generation that have raised the issue of environmental health through our negligence of waste.  Hence the awareness we all now have of plastic pollution, which leads to endangering animals and mammals ultimately ending up in our own food chain, Today's youth also recognise the importance of recycling, acknowledging that we can't just dump everything into landfill. Those same young people have understood we can't always rely on oil for energy but need to turn to wind, sea and solar solutions. Global warming is an issue they want to actively prevent rather than pay lip service to.  It is younger people who appreciated the issues around mental health much better than their seniors. Sticks and stones will break your bones, but words can and do hurt just as much.
History provides us with an understanding of what happened in the past but it's the future we need to build on. However, I am still left wondering how we can speak freely and discuss issues openly without causing someone to be offended or feeling they are being judged. Perhaps a willingness to listen more, and respect and understand the other person's point of view would have the makings of a good start.
---
Len Ironside is a former champion wrestler who served as an Aberdeen councillor for 35 years, four years as council leader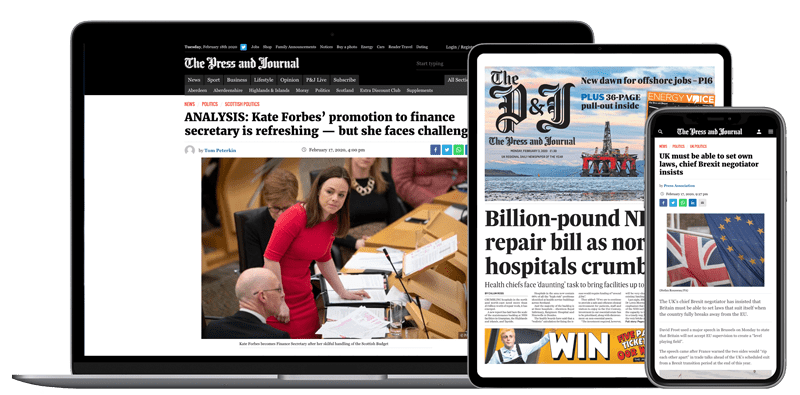 Help support quality local journalism … become a digital subscriber to The Press and Journal
For as little as £5.99 a month you can access all of our content, including Premium articles.
Subscribe