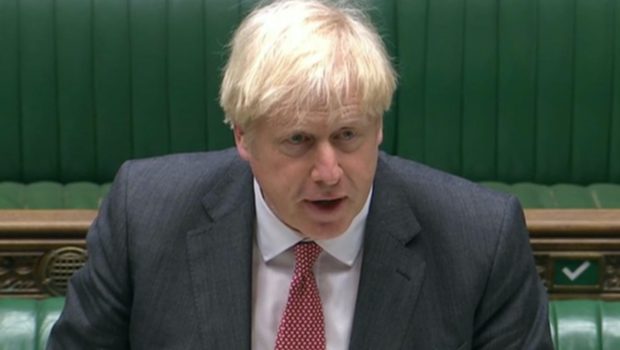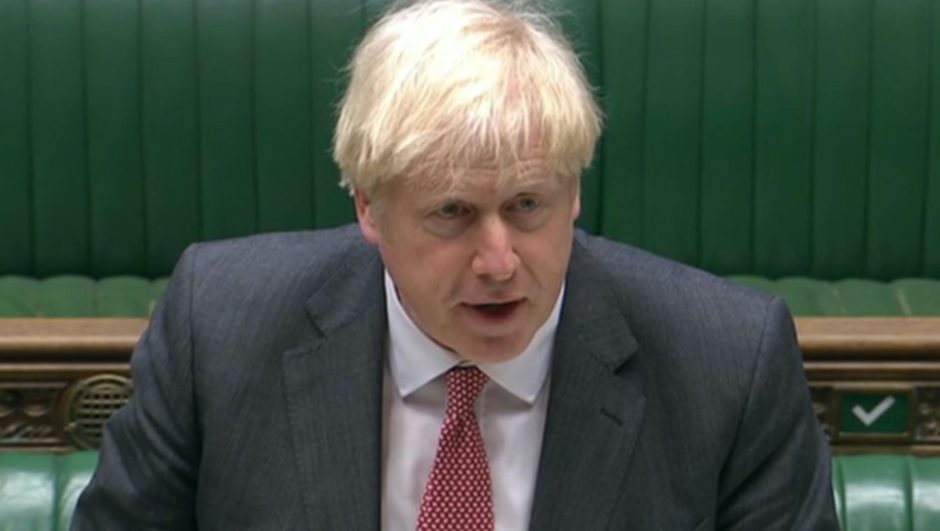 Perfidious Albion was a term used several times referring to Britain's conduct in foreign affairs. It was last used by various European countries in the 17th Century to describe acts of an untrustworthy nature, sleight of hand, duplicity and treachery when dealing with Britain.
It appears the UK Government is about to repeat that historical failure with its threat to break international law, having previously read, signed and approved the EU withdrawal treaty. The new piece of law-breaking legislation is opposed by five former prime ministers, every attorney general since 2010, ex-chancellors and previous Tory leaders.
For me this goes to the heart of the integrity of our current politicians. It was Prime Minister Boris Johnston who signed the withdrawal treaty, claiming he had an "oven ready" deal for the UK. This was the same man who falsely claimed Brexit meant we would get £350 million every week for our NHS. His previous deception and falsehoods have been well documented, yet people still voted him in.
Though to be fair, the public were sick of hearing Brexit squabbling, and unfortunately there was poor opposition.
After a series of ministers all making odd or false claims it's right that we should question the integrity and honesty of those who seek to govern us. All politicians use creative statistics to support their point of view, but now ministers have gone further.
Robert Jenrick, Tory MP for Newark, broke the Covid curfew rules twice without penalty. Unelected adviser Dominic Cummings also broke the Covid rules without apology or shame. Now it would appear the government is determined to ruin the UK's reputation by passing legislation to break international law, and at a time when we need the support of other countries to enter into trade deals.
Kit Malthouse, the minister of state for the Home Office and justice, who is responsible for policing, is happy to vote for breaking international law. And Home Secretary Priti Patel – although she would report her neighbours for flouting Covid-19 rules – saw no problem in voting to break the law. In fact, she denied that was what would happen, despite Northern Ireland Secretary Brandon Lewis's admission to the contrary.
Operation Moon Shot, which was supposed to deliver millions of Covid tests each day UK-wide, has run into trouble. Following a series of failures, immunity passports, antibody mass testing and £500m earmarked to explore new technology, the public are fast losing faith. And now Health Secretary Matt Hancock is blaming people who are tested for causing the hold up! How do you know if you are asymptomatic unless you get a test? Yet the UK Government claims testing has been a great success. At least in Scotland we have a working NHS app.
So where has the honesty and integrity gone in our political masters. I believe there are two key reasons for this failure.
Firstly, many of today's politicians are simply voting fodder. They come straight from educational establishments, get jobs as researchers for MPs and then end up standing for a seat in parliament, with little real-life experience. This is true of all political parties. Secondly, they have lost the art of debate. It's important that politicians are able to make a case and justify their actions.
Even in my time in the council I have taken things back or changed my mind when good, cogent arguments were put forward. Without life experience some MPs have nothing with which to compare or balance a viewpoint, so they blindly follow the party line.
It's noticeable that ministers refuse to be questioned in depth by political commentators. Unfortunately, the stock answers they usually give are "I haven't actually seen that document" or "It's above my pay grade" and even, "We will just have to wait for the review". It beggars belief that they want to appear on TV but cannot argue a simple point. Consequently, the public isn't any better informed and the politicians usually end up trotting out the same old party lines.
Politicians must submit themselves to public scrutiny. That's democracy. In my time in politics I was fortunate enough to work with three local MPs who displayed honesty and integrity. The late Frank Doran always kept in touch with events and meetings of his constituents. He always made himself available and worked in the best interests of his constituents.
Dame Anne Begg, despite overcoming disability every day, worked harder than many of her fellow MPs. Anne always kept in touch with her electorate and nothing was too much trouble. She found new ways to connect with the voters and was well respected by her constituents and colleagues alike.
The late Alick Buchanan-Smith fought hard for this area, understood rural issues and attended to local duties despite being an energy minister. He had a great love for the north-east.
These former MPs could argue their case and on occasion would be at odds with their own party's view. But they were servants of the people in the best way possible.
Each one spoke with passion, integrity and honesty.
The latest crop of MPs would do well to remember the famous words of Sir Walter Scott when, in 1808, he wrote: "Oh what a tangled web we weave, when first we practice to deceive."
---
Len Ironside is a former champion wrestler who served as an Aberdeen councillor for 35 years, four of them as council leader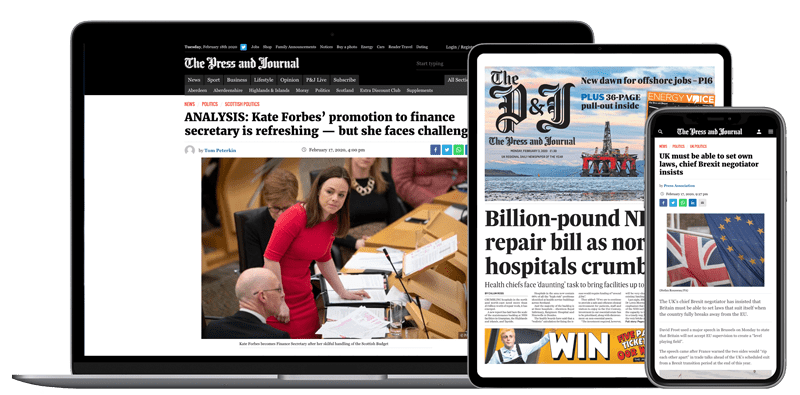 Help support quality local journalism … become a digital subscriber to The Press and Journal
For as little as £5.99 a month you can access all of our content, including Premium articles.
Subscribe