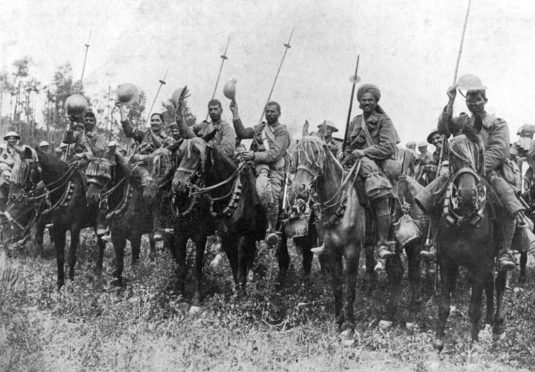 "I hope we may say that thus, this fateful morning, came an end to all wars".
These were the words uttered by then prime minister David Lloyd George to announce the Armistice at the Commons Despatch Box on November 11, 1918.
This week at a special service in Westminster's St Margaret's Church to mark its centenary they were recited once more, this time by Speaker John Bercow.
His hopeful optimism made sense in the context of a country desperate for good news, but it's unlikely Lloyd George believed his own rhetoric.
Indeed he is also said to have remarked towards the end of the conflict that "this war, like the next war, is a war to end war".
Regardless, we all know that sadly just over 20 years later, the UK was at war again.
And I hardly need to list the many conflicts we have been involved in since.
History shows us that humanity is prone to war and it would be naive and idealistic to suggest an "end to all wars" is likely.
But we do have a responsibility surely to – at the very least – learn from the past.
Yes, it's a cliche and we seem to keep failing to do so, but that's no reason not to keep trying and remembrance helps us remain focused on that goal, as well as honouring the overwhelming sacrifices that people – MPs included – made.
As Labour deputy leader Tom Watson put it in the Commons debate to commemorate the 100-year anniversary, this becomes even more important now the Great War has passed from "living memory to history".
We undoubtedly have a duty to ensure that these stories aren't allowed to die now those who lived them are gone.
It's also important to remember that those living them came not just from all corners of the UK, but from across the globe too.
More than three million soldiers and labourers from the Commonwealth and Empire served alongside the British Army in WWI, contributing again in the Second World War.
I was horrified to read this week that thousands of Commonwealth veterans of the British military are at risk of living in poverty.
The Department for International Development (Dfid) has revealed almost £12million of aid money is going to help provide meals for more than 7,000 veterans, widows and widowers in over 30 countries, including India and Kenya.
The project aims to make sure veterans receive two meals a day – or 2,400 calories – to prevent them living in poverty in later life.
Hopefully this step will let them know they haven't been forgotten, but it may have come too late for some.
And it is deeply sad that people who put their lives on hold in the same way my grandparents did, but for a country thousands of miles away, haven't been able to reap the benefits of post-1945 Britain as they could.
This news came just days after the Ministry of Defence announced more foreign nationals living abroad will be able to join the armed forces amid a personnel shortage, the worst since 2010 according to the National Audit Office.
Previously only 200 Commonwealth citizens per year could apply without having lived in the UK for five years, but this cap has been lifted in the hope it will lead to an extra 1,350 people being recruited annually.
First waived in 1998, the residency requirement was reintroduced in 2013.
It seems our reliance on Commonwealth citizens to boost man power is ongoing.
Of course, for many a career in the UK armed forces will be highly sought-after.
And I would not want to suggest the benefits are one way in this arrangement.
But at this juncture, at this point where the numbers joining are expected to increase dramatically, we need to be careful not to take people for granted.
It is vital that any new recruits – as well as those already enlisted – are treated exactly the same as UK based servicemen and women.
This may sound obvious, but if we've learned anything from the Windrush scandal, it's that we can't afford to be complacent.
Prior to it, I would never have believed Britain could behave so poorly towards people who answered the call in her hour of need, who came amid a labour shortage and concerns over declining population, to help rebuild the war-damaged country, and in many cases dedicated their whole working lives to public service.
Set against that backdrop, forgive me for not assuming anything.
We talk regularly about learning the lessons of the past. This was quite rightly a common theme during the Commons debate and as I've said we have an obligation to learn them.
So, regardless of your stance on the Commonwealth itself, as we appeal for help once more on this the Armistice centenary – whether you agree it is right to ask for it or not – let us remember that no man is an island.
Let us show our brothers and sisters their ongoing commitment and loyalty is not simply expected or taken as given, but truly appreciated.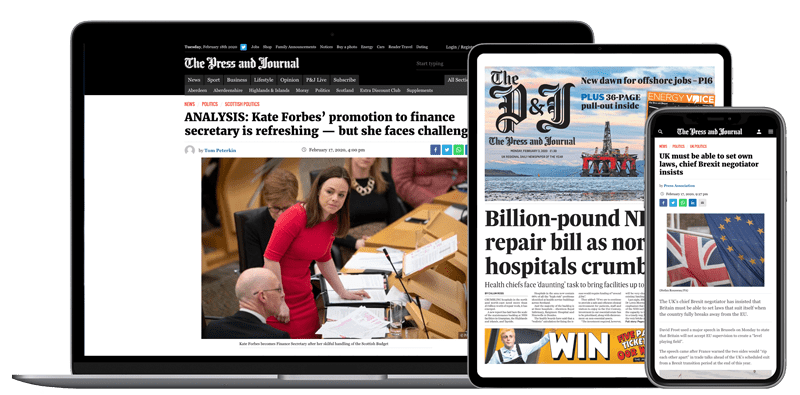 Help support quality local journalism … become a digital subscriber to The Press and Journal
For as little as £5.99 a month you can access all of our content, including Premium articles.
Subscribe