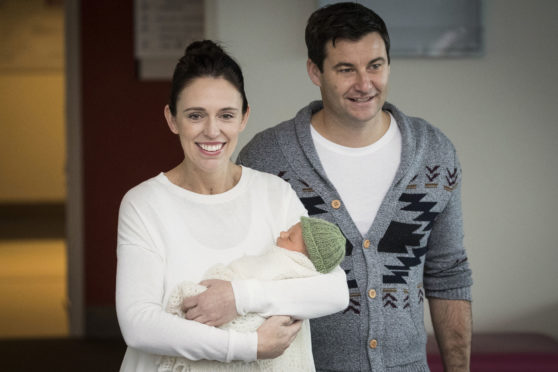 "Don't you miss it?" one of the mums asks.
"Being in the thick of it at Westminster? Having a front-row seat?"
She's not the first to bring up the subject since I swapped parliament for full-time parenting.
I'm finding it's a frequent question in fact. Of course people mean well, and I'm happy to talk about my decision.
But the phrasing is very telling. Not "do you miss it?" No, it's "don't you miss it?", the assumption being that I must.
I would be lying if I didn't admit they are right to at least some degree.
I miss the exhilaration of the big news days – writing pages of copy and filing on deadline, knowing that what I'm covering is unprecedented.
I miss the camaraderie and banter of colleagues. I miss my office with a view over Parliament Square.
But then there was all the other stuff too … getting home at midnight, hardly seeing my daughter, the commute.
And I certainly can live without having to struggle to understand the finer points of the latest Brexit-related Commons procedural manoeuvre.
As a journalist, and nosy by nature anyway, it's only right I don't get offended too easily when the boot is on the other foot and someone is interested in me.
Most of the time I succeed, but this particular line of questioning is beginning to get under my skin.
Because as well as presupposing my response, it implies something deeper and more sinister: that I can't be as happy at home in my new role as I was in my old and that one is of greater value than the other.
Put simply: in the still very necessary and ongoing battle for equal rights, we are at risk of and must guard against belittling the contribution parents who stay at home to raise their children make to society.
Perhaps I've been feeling more sensitive than usual in the week that New Zealand prime minister Jacinda Ardern met Theresa May for talks at Number 10 before heading to Davos.
If anyone epitomises the notion of 'having it all', it's her.
The first premier in her country's history to take maternity leave in office following the birth of her first child last year, she returned to work after six weeks while her partner cared for the little one full-time.
And I suppose not that incredibly – although I was initially surprised to read this – in so doing she became only the second elected leader, after Pakistan's Benazir Bhutto in 1990, to have had a baby in post.
She's clearly a brilliant role model in a number of ways, but what impressed me especially was her willingness to admit she sometimes struggles.
"I'm not superwoman and we shouldn't pretend that we are," she said in one interview.
"That does a disservice to all women. It raises expectations that no-one can meet."
She's spot on here.
Thankfully we live in a much more equal working world than that of my grandmothers, even my mother, although there remains a long journey ahead – sadly something my toddler Maya will have to learn as she grows up.
But our new-found opportunity has brought with it a whole heap of pressure.
Pressure not to stay at home, pressure to be the perfect career woman and the perfect mother, pressure to buy into the unhelpful myth that you can have it all, all of the time.
I say unhelpful, firstly, because it can't possibly mean the same thing to every person, rendering the expression effectively meaningless.
It also gives the impression – fuelled by social media – that life's one big fairytale where dreams routinely come true at the drop of a hat.
Moreover – and perhaps most seriously – it implies there is no need to compromise, when it's precisely by identifying our priorities and going after them with gusto that humans – men and women alike – build our lives and hopefully – if we are lucky – have some of it all, some of the time.
I'm delighted to have been able to strike a better work-life balance since going freelance. I can look after Maya during the day, with no debilitating childcare costs, and work in the evenings, leaving the weekends free for family.
For me, for now, it's ideal. I get to do a bit of everything. But it's just one course of action of many.
I know women who have opted to stop work entirely, others who choose to work part-time with the help of relatives. Some rely on a nanny or nursery, allowing them to go all in at the office, and a few friends have used shared parental leave to great effect.
My point is that none of us is wrong or should be thought any less of for the decisions we've made and will have to continue to make.
Surely feminism is about having a choice and being able to come to it freely, not having to conform to a one-size-fits-all template?
I appreciate we aren't yet in a place where everyone does indeed have that choice – be it due to financial constraints, custom or an unsupportive other-half – and I'm not suggesting we should ease up in the fight for true equality.
I just ask that it's an inclusive fight that leaves no-one feeling inadequate
---
Lindsay Razaq is a journalist and former P&J Westminster political correspondent who now combines freelance writing with being a first-time mum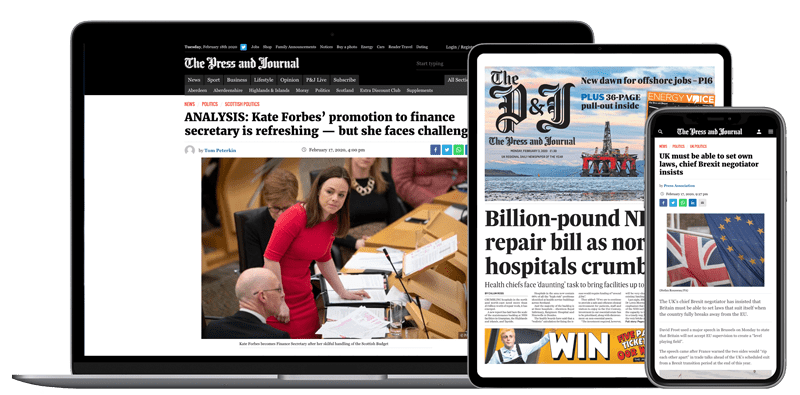 Help support quality local journalism … become a digital subscriber to The Press and Journal
For as little as £5.99 a month you can access all of our content, including Premium articles.
Subscribe