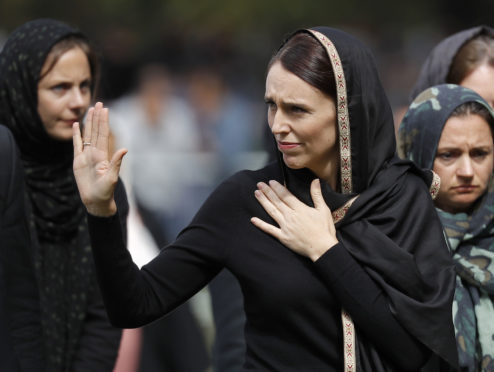 There are some moments in life that have such an impact you know you'll always remember exactly where you were when you heard the news – no matter how much time passes.
To this day, 50 years on, my mum can provide precise details of her location and movements on the day man first landed on the moon: Overton-on-Dee in Wales visiting the family my grandmother was billeted with during World War II.
As well as recalling the total silence and almost tangible awe among those watching the breath-taking events unfold in black and white, she even recollects the seemingly small things, like tucking into their host's home-grown tomatoes straight from the orchard.
Princess Diana's death was perhaps the first such occasion for me.
I caught the end of a radio report while we were staying at Island Camp, a lodge on Ol Kokwe Island in the middle of Kenya's Lake Baringo.
The memory is as clear as if it were yesterday – the crackly sound, the bemusement on people's faces, running back to tell my parents, them not believing me to start with and finally my dad going off to confirm what had happened.
Fast forward a few years and I expect most of us of a certain age would point to September 11 as another example, an episode so heinous you need only utter these two words by way of reference.
Waiting for the bus at my school's coach park, a class mate rushed over to tell us.
I turned on the TV as soon as I got home and sat there for ages, overcome with disbelief, unable to stop watching the repeating images that surely had to be from a film.
Sadly, although I would suggest also inevitably – and I'm aware this is hideous – I've not had that reaction very often since, with the notable exceptions of the attack on the Houses of Parliament, which I witnessed first-hand when I was newly pregnant with my daughter, and the Manchester Arena bombing.
I'm not saying I'm any less affected by individual terrorist incidents, just that, now, terrorism is my default assumption when news of a shooting or stabbing breaks.
I'm no longer surprised.
And yet on Friday March 15 – when a gunman opened fire on worshippers at two mosques in Christchurch, killing 50 and live streaming his vile behaviour – I was.
Because this kind of thing doesn't happen in New Zealand.
Except it did.
It appears nowhere and no-one is safe or immune from humanity's most evil face.
Again, I won't forget the circumstances in which I learned of the massacre, a grim wake-up call for all of us as to the seriousness of the threat of far-right extremism.
My mother-in-law and I were watching the Pakistani news when the headlines flashed across the screen.
Visibly shaken, she immediately began to offer some prayers under her breath.
A Muslim, if you hadn't already guessed, she seemed to take the killings personally.
It's not difficult to understand why, but at the same time it's crucial our response transcends religious differences.
As well as reacting as individual groups, we need to grieve communally too, to respond collectively as members of the human race.
Or as New Zealand prime minister Jacinda Ardern, who has wasted no time in securing changes to her country's gun laws, said in the aftermath of the rampage of hatred: "If we want to make sure globally that we are a safe and tolerant and inclusive world, we cannot think about this in terms of boundaries."
To that end, making an effort to get to know one another better as a means of breaking some of these down would be a good starting point.
Having married into a Muslim family, I've learned that sometimes different cultures clash.
But being part of Team Razaq has also bolstered my belief in the notion that fundamentally people are generally more alike than they are different.
Or as my mother-in-law put it in one particularly frank exchange: "To begin with, obviously, I would have preferred my son to marry a Muslim, but now I couldn't see him with any one else."
This story has horrified the few friends I've told.
For me, her realisation that we share the same values and make each other happy in spite of our different upbringings was actually really touching, however.
Because, while this might be unmistakably evident to many people of my generation, for her it wasn't an insignificant thing.
It would be naive to overemphasise the power of conversations like this given the scale of the challenge we face.
That said, we have to believe in the individual's ability to effect change or at least set off a chain of events that ultimately does.
Because the alternative – the idea this fight is unwinnable, that we can't do better as a species – is too bleak.
With that in mind and having spent the weekend in Amsterdam, it seems appropriate to leave the last word to Anne Frank.
"I still believe, in spite of everything, that people are really good at heart … I see the world being slowly transformed into a wilderness … And yet, when I look up at the sky, I somehow feel that everything will change for the better, that this cruelty too shall end, that peace and tranquility will return once more."
---
Lindsay Razaq is a journalist and former P&J Westminster political correspondent who now combines freelance writing with being a first-time mum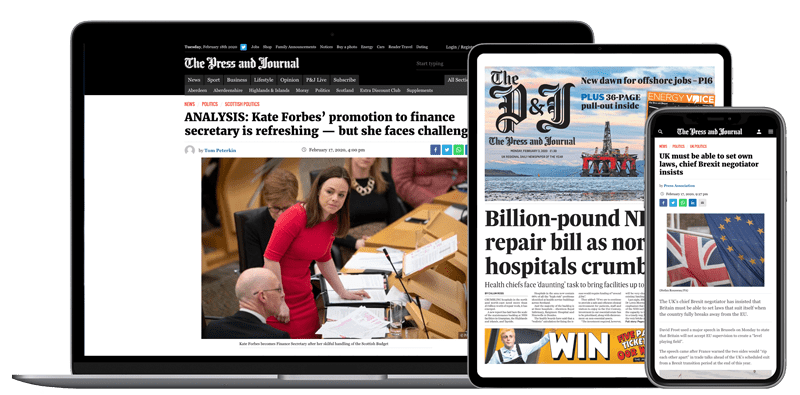 Help support quality local journalism … become a digital subscriber to The Press and Journal
For as little as £5.99 a month you can access all of our content, including Premium articles.
Subscribe