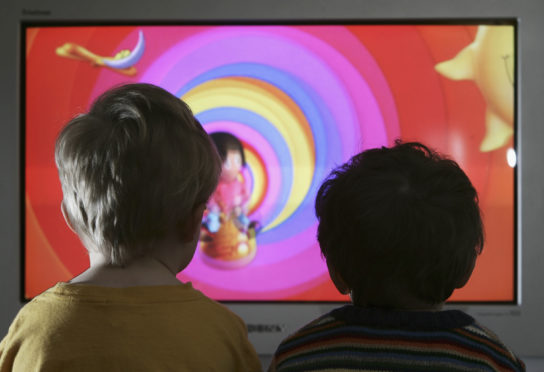 "Peh-pah…peh-pah…"
"Peh-pah…peh-pah…"
Maya looks up into my face, as if to say: "Why don't you know what I want?"
I can see she's getting frustrated, but can't work it out.
Maybe she's asking about Mr R? He goes by daddy, not papa, so I don't think it can be that.
Does she want paper for drawing? That doesn't seem likely either as she's only just getting into crafty activities.
And then it dawns on me.
My 18-month-old daughter is saying "Peppa" – as in Peppa Pig, the children's TV programme.
I immediately feel a stab of guilt and the never-far-from-the-surface insecurities about my parenting abilities bubble up again.
Has she been watching too much television? Am I too reliant on it to keep her occupied?
I tell myself not to worry – she's parroting every word she hears at the moment.
But the exchange leaves me anxious nonetheless.
It is in this frame of mind that later that morning, the newspaper headline screams at me from the supermarket rack: "Ban your toddler from TV and iPads."
The story is about new World Health Organization (WHO) guidelines on physical activity and sedentary behaviour for children under five.
And – the neurotic mum that I am – as soon as we get home, I look them up.
Our stance on tablets and mobile phones is clear-cut.
We try to use them as little as possible in front of Maya, so she's able to play the old-fashioned way.
I do let her watch some television, however, albeit in very controlled circumstances, carefully monitoring what and how much, and even referring to it as "Telly-time", the idea being she learns that once whatever she is watching finishes, the box goes off.
Yet, apparently this isn't vigilant enough.
According to the world's highest health authority, she shouldn't be watching any at all – until she's two when it should be no more than an hour and "less is better".
The advice continues: "When sedentary, engaging in reading and storytelling with a caregiver is encouraged."
Additionally, it says children aged one and older should have at least three hours of physical activity a day.
Obviously the aim of tackling childhood obesity is a worthy one. And we do need to take this problem seriously.
What's more, I don't disagree with the spirit of the recommendations, which focus on passive viewing, and I have no doubt they're well-intentioned.
That said, recommending parents ban TV outright for under-twos seems extreme, unrealistic and frankly demotivating.
There are also conflicting messages.
Experts at the Royal College of Paediatrics and Child Health (RCPCH), for example, have said there's little proof screen use in itself is harmful for children.
Moreover, the WHO report concedes the evidence linking screen time and adverse health such as childhood obesity is moderate to very low quality, although it argues that habits formed in childhood influence activity levels throughout life.
The more I read, the more my guilt turns into anger.
Because this guidance seems designed for an ideal world in which a parent's sole task is spending time playing with their child.
It goes without saying that this is my priority and I work incredibly hard to ensure Maya takes part in a varied schedule of activities, from music group and messy play to swimming and rhyme time at the library.
We read loads and I try as well to do a 'day out' at least once a week.
I also think it's important to leave her to entertain herself to stimulate her imagination.
This is something she manages impressively – just not all of the time.
Nor do I always have the mental energy to come up with the next creative play idea.
Generally just the two of us, it's a long day, and sometimes I need a break, not even to relax necessarily, but to do some cleaning or get the dinner made.
So yes, TV does have its place in our routine, which until recently – thankfully we've had a breakthrough this month – only included naps in the pushchair or car, never the cot.
Because letting Maya watch at certain strategic points in the week means I can finish the household chores quicker, without her on my hip or clinging to my calf like we're in a three-legged race.
In turn, this frees me up to devote the remainder of my time to her without worrying about what I need to get done.
Thus – for once – rather than feel guilty, I'm going to fall back on one of the most invaluable things I've learned since becoming mum – not to beat myself up – and take these recommendations with a pinch of salt.
I like how the RCPCH's Dr Max Davie put it.
While the guidelines serve as "useful benchmarks" to help encourage active lifestyles, without the right support in place, "striving for the perfect could become the enemy of the good".
I also want to defer to the wisdom of my Grandad Jimmy, who used to tell us when we were little (no doubt to justify his cheeky nightcap and cigar): "Everything in moderation."
Of course this philosophy can't be applied to absolutely everything, but as a general rule, it's not a bad approach to life.
There are times when common sense is the best education. This is definitely one of those occasions.
---
Lindsay Razaq is a journalist and former P&J Westminster political correspondent who now combines freelance writing with being a first-time mum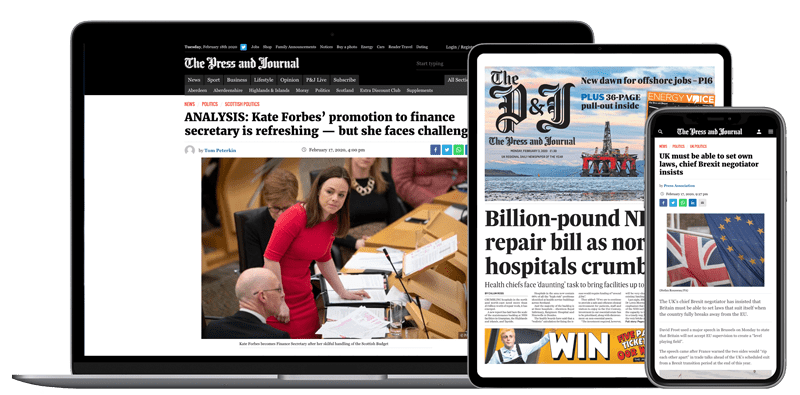 Help support quality local journalism … become a digital subscriber to The Press and Journal
For as little as £5.99 a month you can access all of our content, including Premium articles.
Subscribe