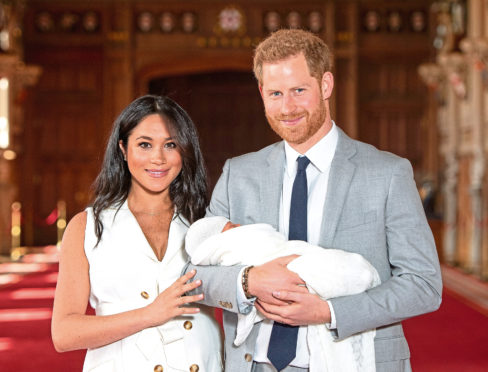 One of my favourite stories as a child was LM Montgomery's Anne of Green Gables.
For years after reading the 1908 novel, I desperately wanted auburn hair.
So much so, I once dyed mine copper – with disastrous results.
There's a Romeo and Juliet reference in it I was reminded of this week in the run-up to the announcement of the new royal baby's name.
"I read in a book once that a rose by any other name would smell as sweet," Anne says after being told it doesn't matter what a person's name is as long as he behaves himself.
But, she goes on: "I've never been able to believe it. I don't believe a rose would be as nice if it was called a thistle or a skunk cabbage."
Anne has a point. I don't disagree that we are defined by our actions and conduct above all.
But names are important, too.
Part of our identity, most of us live with them our whole lives. Thus, choosing one for a child is a serious business.
Even more so – some might argue – if your offspring is in line to the throne, although currently in seventh spot, it's unlikely Baby Sussex will ever become monarch and this no doubt afforded his parents a bit of leeway.
Nonetheless, I was still surprised – pleasantly – to hear they had settled on Archie Harrison Mountbatten-Windsor.
While neither Archie nor Harrison is particularly unusual outwith royal circles, their choice is unconventional in that he's not named after a former king or been weighed down with multiple middle names.
The couple also broke with tradition by not opting for the full Archibald. And for now, the baby will have no title, signalling Harry and Meghan plan to do things differently.
As well as the name, I also loved the picture of Archie – believed to be the first mixed-race child born to a senior member of the royal family in centuries – meeting the Queen as Meghan's mother Doria Ragland looked on.
Commentators immediately hailed the image as a reflection of the diversity of modern Britain, and for me it resonated personally.
Because Mr R and I are also bringing up a mixed-race child, although – in contrast to the Sussexes – we share a nationality.
My husband's family, based in Newcastle, is originally from Pakistan, whereas I have a white Londoner dad and white Aberdonian mum and grew up in the south-east of England, with the exception of six years in Kenya.
In our case, there's also the added dimension of differing religious backgrounds, as I was baptised in the Church of Scotland and he raised Muslim.
Mr R often teases me for describing myself as half-English and half-Scottish, as – being a Geordie – he thinks he's close enough to the border to say the same thing.
Growing up, however, my dual heritage – if you can call it that – was important to me, owing to the fact my mum was, quite rightly, concerned we learn about our Scottish roots.
In turn, I feel strongly it's now our duty to teach Maya about her ancestry, enabling her to live as rich a life as possible in full appreciation of where she comes from.
From the off, we've tried to ensure both backgrounds are equally represented within our set-up.
We had two weddings (all the key people attended both) – a Muslim ceremony and then one in church, after which my dad presented us with a cricket bat signed by the guests symbolising the "act of union" between our families and cultures.
This gesture set the tone perfectly for our journey together, and it was in this spirit that we chose a name for our daughter to bridge these two worlds.
We mark Christmas and Eid, cook Pakistani food – as well as lots of other types – at home, and wear a mixture of Western and Asian clothes, depending on the occasion.
After Maya was born, we shaved her baby hair and donated the value of its weight in gold to charity, as per the Pakistani tradition.
Then, a few months later, we had a secular naming party in lieu of a Christening.
Additionally, I'm learning Urdu to be able to teach her, as the main carer, some of her paternal grandma's mother tongue.
Of course, these are the easy bits.
As she gets bigger, things will definitely become more complicated, but we're not alone as mixed-race people are the fastest-growing ethnic group in the UK.
And any challenges we come up against – as all couples do regardless of their circumstances – shouldn't be insurmountable.
Besides, I'm sure that having to consider more carefully the choices we make will in fact improve Mr R and me as parents.
Undoubtedly, certain customs will fall victim to compromise along the way.
That doesn't matter, however, because cultures are not set in stone, rather constantly evolving. And it is in that context I choose to see Maya's upbringing.
What is more, while celebrating the differences, let's not forget the many shared values, for instance the importance of family and looking after each other.
I hesitate to give Mr R credit, but he deserves the final word here, having captured this sentiment most touchingly in his speech at our wedding in 2015.
"Despite all our differences, still, the things that unite us are far greater than the things that keep us apart."
Lindsay Razaq is a journalist and former P&J Westminster political correspondent who now combines freelance writing with being a first-time mum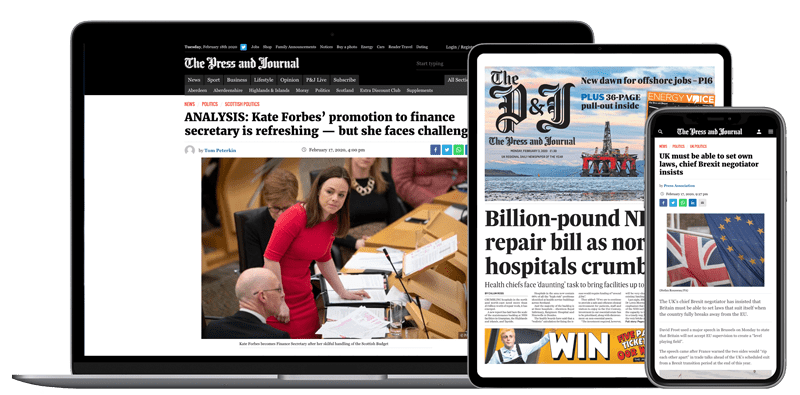 Help support quality local journalism … become a digital subscriber to The Press and Journal
For as little as £5.99 a month you can access all of our content, including Premium articles.
Subscribe