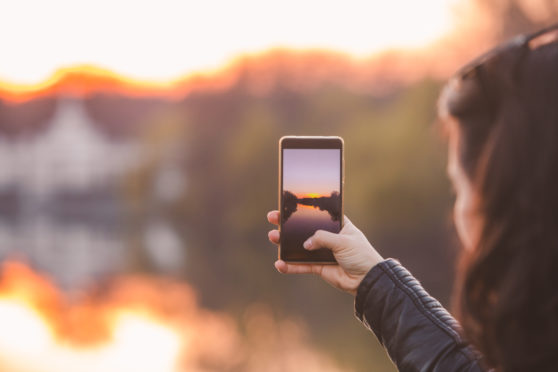 A picture is worth a thousand words, or so the saying goes.
But what about a thousand pictures?
I started thinking about this while stuck in standstill traffic on the M11 this week, less than 30 miles into a 280-mile journey.
Bored, I found myself taking photos of Maya in her carseat.
Even when she's grumpy she looks cute, so it's virtually impossible to resist.
Plus she was cuddling her teddies.
But in years to come I can't see myself looking back fondly on the day it took us ten-and-a-half hours to drive from London to Newcastle.
Even if it did afford me the chance to wolf down two guilt-free Greggs pasties at a service station further up the road.
What's more, as usual, I didn't just take one picture. There are 20, each slightly different.
And again, as usual, I can't decide which to keep and which to delete.
So they'll languish in my phone gallery until it fills up and I have to endure the laborious task of clearing space, merely to repeat the process a few months later.
I've loved photography ever since I was about 11 or 12, particularly the creativity involved in composing a shot.
One of my favourite things to do is get out and about with my camera.
Recently, however, I've got into the habit of snapping away on my mobile willy nilly, rushing for it every time Maya does something new or to show a relative she's been wearing the outfit they bought.
To the extent that I've fallen behind with my albums because there are so many, too many, pictures of Maya to choose from.
Of course, it's lovely to have a record of her growing up.
Yet, if I carry on at the same rate, we'll need a second house for all the excess storage.
Oh, and a second life to get through the multitude of photos I spent my first one taking.
This urge to document absolutely everything – even our traffic jam – is excessive.
On a basic level, the sheer quantity of images risks rendering them meaningless.
I also think I'll end up remembering the pictures and nothing else.
Moreover, more seriously, it means that all too often I'm concerned with preserving the moment for posterity rather than living it fully, which is unforgivably careless if you take a step back and think about how precious these times are.
We only get to tread the boards once.
This week we've been watching research professor and best-selling author Brené Brown's The Call to Courage on Netflix.
In one segment she recounts watching her daughter, aged around nine at the time, "making a picture memory" while they were on paddle boats at the park, feeding the ducks.
I would never have thought to describe it as eloquently, but I used to do this all the time.
Breathing in deeply after reaching the top of Bennachie, for instance, or looking out over the River Severn in Worcestershire on a warm summer's evening in the final days before my parents sold the family's static caravan.
Holding Maya for the first time, the day after she was born, in the special care unit at Whipps Cross Hospital.
Especially on big occasions, but more generally too, I would always try to see the moment as though I were an observer, try to etch it into my mind's eye for safe keeping.
It would be good to get back to that approach, to feel more present – instead of automatically grabbing the phone – and in turn more grateful.
In the same talk, Brown, who's spent two decades studying courage, vulnerability, shame, and empathy, says one of the things she's learned from talking to people about their grief, is how they missed the "simple, ordinary things that they never really took notice of when they were happening".
She adds: "I think, for me, the lesson was … I get so busy sometimes chasing the extraordinary moments that I don't pay attention to the ordinary moments. The moments that, if taken away, I would miss more than anything."
As someone who is constantly trying to come up with weird, wonderful and varied activities for Maya, always planning days-out to ensure we make the most of family time, this resonated with me.
It was a welcome reminder that the nicest, most joyful times can be the simplest.
A Sunday morning cuddle, bedtime stories, hiding from Mr R when he comes home from work, drinking pretend tea from a little red cup, building towers and instantly knocking them down.
I'm no saint and can't see myself suddenly appreciating tidying away the pots and pans for what seems like the hundredth time, the explosive tantrums or cleaning the highchair three times a day.
I won't pretend my weird M11 musings mean I'm going to start bounding through my routine like a Rodgers and Hammerstein heroine, swinging round lamp posts at every opportunity – although, admittedly, there's always plenty of singing in our house.
It's okay not to relish all of what we might call the mundane.
But I will try harder not to take the little things for granted, while refraining from documenting every last one.
And to remember that time together as a family – however "ordinary" – is never time wasted.
---
Lindsay Razaq is a journalist and former P&J Westminster political correspondent who now combines freelance writing with being a first-time mum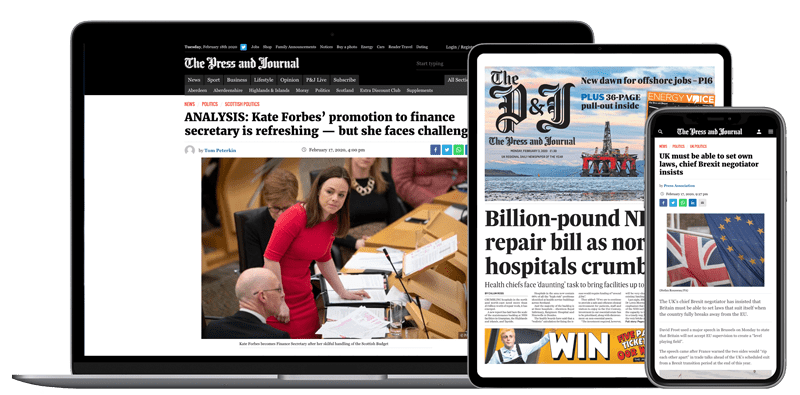 Help support quality local journalism … become a digital subscriber to The Press and Journal
For as little as £5.99 a month you can access all of our content, including Premium articles.
Subscribe