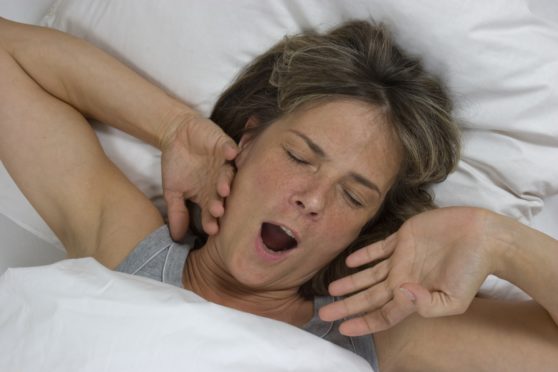 There's a bang and a few seconds later the living room door inches open.
I assume the relatives staying with us are back early from their night-out. But standing there – grinning like the Cheshire Cat – is Maya, my toddler.
"Hello mama," she says, a glint in her eyes. "I here."
It's a scene straight out of a horror movie. And for a minute, I'm sure my imagination is playing tricks on me. Unfortunately, it's not.
Maya, who isn't yet two, has managed to climb out of her cot. We put her back down, but after four goes, it's very clear this is no fluke. She's evidently a mountaineer or gymnast in the making.
Such is my worry she'll attempt the stunt in the middle of the night, we decide to take off the sides, turning the cot into a toddler bed.
This presents its own challenges, however. Twice I find her asleep on her tummy in the hallway – not ideal with a flat full of guests sleepily padding to and from the toilet. In the end, I resort to laying down on the floor beside her – trying to avoid eye contact with any dolls or toys in the darkness – in an effort to contain her movement.
Needless to say, neither of us sleeps properly. Neither of us has since.
Despite sleeping through – like clockwork – from 7pm to 7am, for about a year, over the last fortnight, Maya's nights have been disturbed, as have mine. She's been crying out at regular intervals, while I've reverted back to the newborn days of undoing the duvet cover buttons and frantically patting the mattress, convinced she's trapped.
As I've come to learn on this journey that is parenthood, just when you think you've cracked something, the goalposts change and you're back to square one.
Luckily, in light of our current predicament, I don't seem to need a lot of sleep.
I'd always thought this was because I had become used to not getting much over the years, which is likely true in part. But it turns out, it could also be in my genes.
This week, scientists revealed they have discovered a rare mutation that promotes natural short sleep by helping build brains which are easier to rouse and stay awake longer. According to study, people with the mutated ADRB1 gene sleep for two hours less than the average, are often more energetic and don't suffer from jet-lag. It builds on a pivotal revelation ten years ago that delivered the first evidence that natural short sleep is, in some cases, genetic.
Reading about the research got me considering my own sleep habits, as well as society's view of sleep.
Who knows whether my ability to survive on minimal hours is due to biology, motherhood, a career that has involved many a late night or all three?
But just because I can, doesn't mean I should.
The consequences of sleep deprivation can be severe, including greater risk of cardiovascular disease, cancer and dementia, although apparently naturally short sleepers aren't affected in this way. Obviously, how peacefully Maya sleeps – and therefore how well we sleep – is, to a large extent anyway, beyond my control and will remain so for a while to come.
It has been estimated that having a child can continue to affect a parent's sleep for up to six years. With that in mind, now probably isn't the optimum moment to try to improve the quality of sleep I get. But there are steps I could take, such as going to sleep at the same time each night to reset my body clock and eliminating screen usage in the run-up to bed.
Indeed, the deepest sleep I've ever enjoyed was on a camping trip in Egypt's western desert – miles from anywhere – with extremely limited access to my phone and computer.
Maybe I could even try sleeping in two shifts, like our pre-industrial ancestors who went to bed when it got dark, slept for five hours or so, then got up for a spell, before nodding off again.
Incidentally, one 16th-century French doctor's manual reportedly advised that the best opportunity to conceive a child was in between sleeps when couples were rested.
However I do address the sleep issue, I feel I need to start taking it seriously.
I've been undervaluing its importance, an attitude I suspect isn't uncommon in today's busy world.
A school friend once told me that he wished humans didn't need to sleep, as we'd increase our accomplishments.
Meanwhile, Thomas Edison is said to have branded it a "criminal waste of time" and a "heritage from our cave days".
I can see where they were coming from, especially now that I can only do jobs – without interference – at night. Moreover, the idea of being awake while everyone else is sleeping appeals to me.
This isn't a healthy approach to sleep, however, which investigations have shown to be an active period during which restoration, processing and memory consolidation occur.
I care so much about what food and drink I put into my body – as a general rule. I'm also conscious to exercise routinely and aim to lead an active lifestyle. Yet, when it comes to sleep, I've been careless and dismissive. I've taken it for granted that my body will, like the Duracell Bunny, simply keep on going.
I think it's time I gave sleep a bit more respect.
---
Lindsay Razaq is a journalist and former P&J Westminster political correspondent who now combines freelance writing with being a first-time mum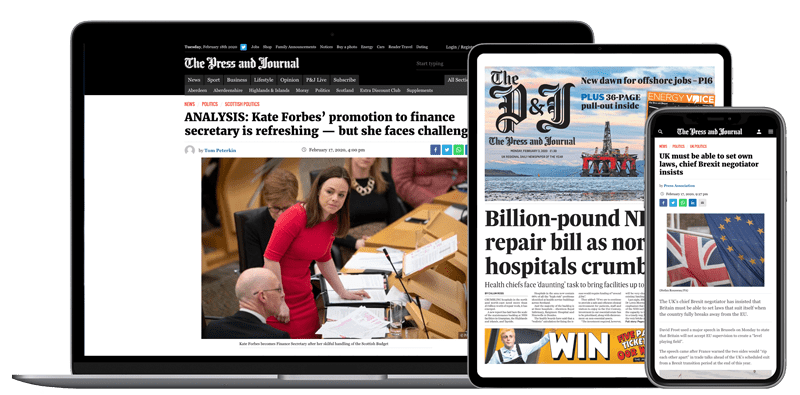 Help support quality local journalism … become a digital subscriber to The Press and Journal
For as little as £5.99 a month you can access all of our content, including Premium articles.
Subscribe