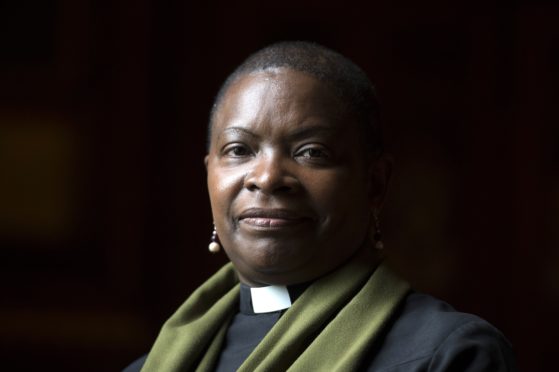 "Not a good idea mummy," my toddler tells me.
"I'm not happy with you," she parrots on another occasion.
Or my personal favourites: "I'm doing my jobs" and "come on, let's get out the door."
Mr R has been taking great delight in mocking my turns of phrase and I'll admit this last one is down to me. But he hasn't escaped unscathed either. Maya now follows most sentences with "guys" – a definite daddy-ism.
She's copying everything we utter, including our nicknames – "Sheeds" and "Titch". And while my parents were staying with us this week, she even started calling granddad "Dave".
Like a sponge, it seems she only needs to hear things a couple of times to remember them, be it expressions or whole paragraphs of her library books. It's hilarious to discover what we sound like and a total privilege to witness the speedy progress she's making first-hand.
Her personality – suitably cheeky – is really beginning to emerge. It's also wonderful to be able to have a proper two-way conversation. Nevertheless, this sudden ability to mimic our every word does mean we have to be extra careful about what comes out of our mouths.
Naturally, swearing is a no-no, which is proving more of a challenge than I expected. My reaction to a fire in the allotments by our flat a few days ago – "s***!" – was subsequently repeated over and over by a grinning Maya, all too aware mummy had let slip something naughty. I was mortified, well a little bit anyway, although secretly pleased that my choice of expletive wasn't at the top end of the spectrum.
And Mr R was positively thrilled I was the offending party, claiming – quite fairly – that I'd have given him a royal telling-off had the boot been on the other foot.
That didn't stop me reminding him of one of his go-to lines, however. "There's no such thing as bad language as long as it's used in the right context."
I agree in principle, and do love a meaty swear word. But clearly, when it comes to raising a toddler at least, there is, and – not to be too po-faced about it – I don't think cleaning up my sometimes bad language (honed over years in the newsroom) will do me any harm.
On the contrary, I'm finding it's a valuable resetting process. Being forced to think about what you say before you say it, is a good thing.
Of course, this isn't just about swearing, but tone, demeanour and sentiment too. It's about avoiding throwaway statements that could be damaging and enforce stereotypes.
It's about showing by example how we should talk to each other, teaching that words can in fact "hurt" as much as "sticks and stones". There's an obvious comparison to be drawn here with the currently heightened debate around Brexit.
In a recent interview, the outgoing chaplain to the House of Commons speaker, the Reverend Rose Hudson-Wilkin, who will be consecrated as the new Bishop of Dover next month, said she feared another MP could be killed and urged politicians to "temper their language". The first woman and the first person from an ethnic minority to hold the role in its more than 350-year history, insisted politicians have a "responsibility to be careful, however passionately they feel about the subject matter".
Her comments come after claims the architects of the Benn Act, aimed at stopping a no-deal Brexit, "colluded" with foreign powers, and persistent "surrender bill" references from the prime minister and other senior Tories.
European Parliament Brexit co-ordinator Guy Verhofstadt has in turn suggested the "real traitor" is Boris Johnson, as someone "who would risk bringing disaster upon his country". And in a particularly revealing indication of the intensity of feeling, earlier this year, Labour's David Lammy likened members of the European Research Group of Tory MPs to the Nazis.
At a moment when MPs are receiving death threats and threats of violence, including sexual assault, Rev Hudson-Wilkin's intervention is certainly a welcome one.
Her warning of the potentially devastating consequences of careless – or indeed deliberately provocative – language is not an exaggeration, such is its power, especially when spoken by a person in the public eye or a position of authority. We don't have to go too far back in history to refresh our memories about how quickly words can turn into actions.
It's brilliant to see so many people engaged in politics and we rightly prize free speech in this country. Moreover, inflammatory language in the political arena is hardly new.
But these are specific circumstances and the responsible approach must be to consider how remarks or social media posts might be received outside of the Westminster bubble in the context of fiercely entrenched views at both extremes.
I came across a quote in my research that I feel captures the very essence of what I'm getting at.
It's widely attributed to Ali ibn Abi Talib, described as cousin of Muhammad, the Prophet of Islam, and the first imam or leader of Shi'ism.
"You are master of what you say until you utter it, once you deliver it, you are its captive. Preserve your tongue as you do your gold and money. One word could bring disgrace and the termination of a bliss."
Whether talking to a toddler or addressing the nation at large, we should all think before we speak.
---
Lindsay Razaq is a journalist and former P&J Westminster political correspondent who now combines freelance writing with being a first-time mum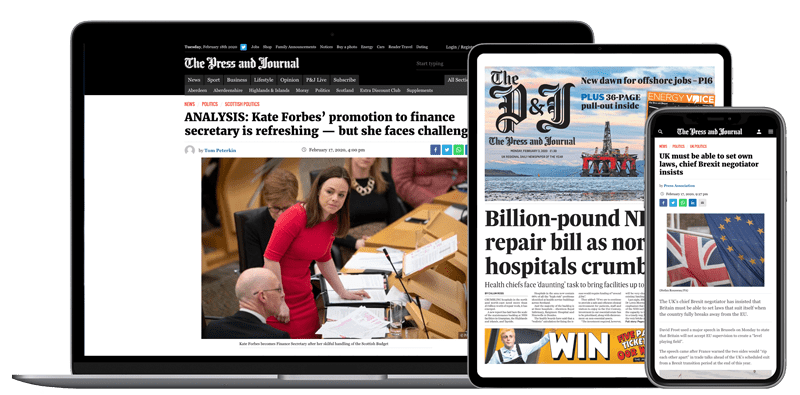 Help support quality local journalism … become a digital subscriber to The Press and Journal
For as little as £5.99 a month you can access all of our content, including Premium articles.
Subscribe