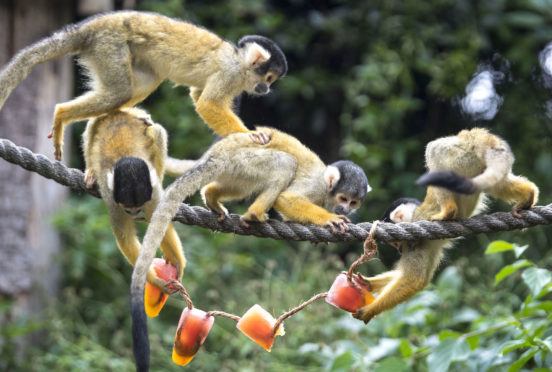 "Look Buddy," my toddler shouts. "Monkeys!"
We are at London Zoo and Maya's introducing her favourite cuddly toy – a brown monkey resembling Curious George – to his Colobus cousins.
Our first visit as a family, it's the first time she's seen primates in the flesh. And it's not hard to tell – her unadulterated joy is unmistakeable.
For me it's a real circle of life moment because I remember going with my parents as a four or five-year-old, some three decades ago. That too was an unforgettable trip, for many good reasons I'm certain.
But one specific memory stands out above the others.
In a second of foolishness, my dad – completely ignoring the signs not to do so – tried to pat an otter, his silliness rewarded with a painful bite followed by a serious talking-to from zoo medics. His convincing reply when quizzed as to why his hand was in the enclosure? "Oh, I dropped my keys."
Hmmm…
Thankfully for us, no action was taken – that is until my mum got him home – and he learned a valuable lesson.
Clearly, it's wrong to touch the animals, for your own safety and theirs, although I do always have to suppress a smile every time I sing "Daddy's taking us to the zoo tomorrow" with Maya.
Anyway, this week, after months of promising, it was her daddy's turn to take her and she had a ball. "Wow!" she exclaimed, as we entered the butterfly house.
"Come over here guys," she cried to the Zebra.
"Hello giraffe, hello lions, hello Okapi!" (That last one was a new word for all of us.)
And so on.
She was especially engrossed as Asim the Sumatran tiger was fed, but the ultimate highlight undoubtedly came when a pygmy hippo did a "stinky poo" right in front of us and then proceeded to spray it everywhere with its tail. Cue hours of hilarity – and she's still laughing about it days later.
The visit was great fun and – aside from an embarrassing episode when I again came unstuck attempting to identify my Alpacas from my Llamas – happily uneventful. We avoided the otters altogether and our fictional marmalade sandwiches, which Paddington Bear tries in vain to protect during his trip to the zoo, remained intact.
I'll be honest, my enjoyment levels took me by surprise. Despite knowing Maya would be captivated by the animals and that I would relish witnessing her absorb it all, I wasn't sure how I'd react to seeing them behind barriers. Having been lucky enough to grow up in Kenya and appreciate many of these fantastic beasts in the wild, I thought the experience might be upsetting.
There was the odd occasion, for instance watching the lions or when Maya wondered aloud where the mummy or baby was, when I did feel sad. It was also strange to see playing fields and football goals yards from the zoo's perimeter – there's absolutely no escaping the fact you are in the middle of the city.
But it became plain as we walked around just how much the keepers love the species they care for. I was heartened as well to learn about the focus on enrichment, namely activities intended to encourage behaviour the animals would exhibit in their natural habitat.
Moreover, I was taken aback by how relaxed I felt on the journey home. This may have been down to the fact Maya napped in her pushchair most of the way, her new penguin fridge magnet clenched tightly in her tiny fist. But – and I say this as someone who wouldn't describe herself as an animal person, in the pet sense at least – I think it had more to do with having spent the day outside, and in the company of animals.
Studies have shown that time outdoors can lower stress, improve cognition and increase sleep quality, with the potential to save considerable money on healthcare costs, mental healthcare costs particularly. And there are ongoing efforts to better understand the role animals can play in this area.
Dartmoor Zoo, for example, has announced that it is seeking volunteers with anxiety, post-traumatic stress disorder and also those with no diagnosis of a mental health condition – as a control group – to receive free animal therapy. The aim is to further research into so-called animal assisted intervention (AAI) – the practice of using animals to provide emotional support – with a view to developing alternative or complementary treatments.
I bet we all know someone who's been helped through a difficult period by a pet, so it's hardly a leap to see how such an approach could be beneficial in a more formal setting.
My final takeaway from the day was realising how important zoos are in fostering a love of and respect for our animal neighbours among children who don't have the opportunity to go on safari. And it's in this sense, from a conservation point of view, obviously in conjunction with their wider work that extends well beyond the park gates, that I believe zoos can be of most service.
It's clear to me that we can't expect children – the adults of the future – to be bothered about things they are totally disconnected from.
Or, as the indefatigable Sir David Attenborough, who turned 93 this year, once put it much more eloquently: "No-one will protect what they don't care about; and no-one will care about what they have never experienced."
---
Lindsay Razaq is a journalist and former P&J Westminster political correspondent who now combines freelance writing with being a first-time mum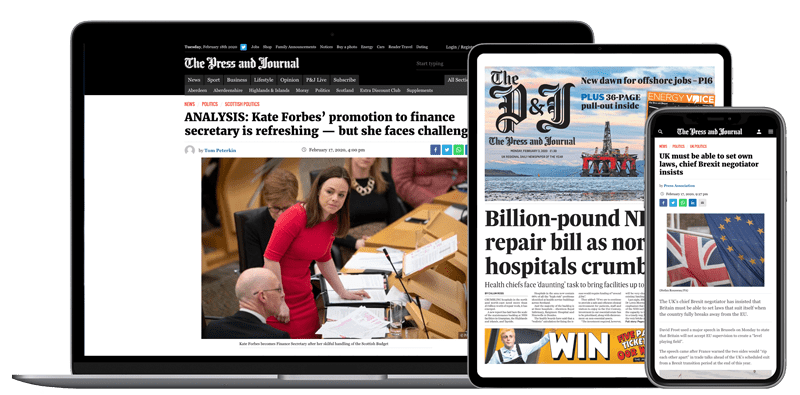 Help support quality local journalism … become a digital subscriber to The Press and Journal
For as little as £5.99 a month you can access all of our content, including Premium articles.
Subscribe