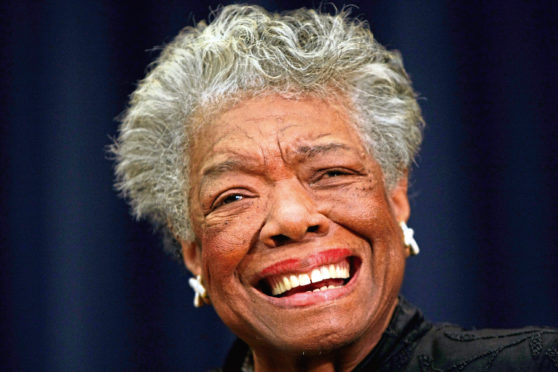 I like the number 13. Not because I relish putting superstitions to the test, although my Christmas tree is still up post-Twelfth Night for the second year in a row (cut me some slack, we only got back from visiting relatives in Newcastle on Sunday afternoon).
No, I like the number because it reminds me of my one-in-a-million mum. Her birthday is July 13. And growing up she would delight in telling us, with a twinkle in her eye, that while the number might be "unlucky for some", this wasn't the case for everyone.
Of course – after nearly 40 years of marriage – my dad may disagree. If so, he wouldn't be alone. Clearly, for many people, 13 – and especially Friday the 13th – has a bad reputation.
There's even a name for a fear of the latter – paraskevidekatriaphobia – as I learned after ending up at Accident & Emergency on the most recent Friday night to fall on this particular date, in the run-up to Christmas.
Superstitious or not, this is plainly one of the last places a person would want to be on any day of the year.
There I was, however, scared out of my wits. I had a suspected pulmonary embolism (PE) – a blood clot in the lungs – having coughed up blood and suffering from severe breathlessness.
Deep vein thrombosis, which can lead to a PE if the clot breaks off into the bloodstream, isn't common in pregnancy.
But apparently pregnant women – at any stage of gestation and up to six weeks after delivery – are more likely to develop the condition than their non-pregnant peers, hence 111's advice to head straight to hospital.
I doubt you'll be surprised to hear that the experience was hardly a pleasant one.
While I was processed almost immediately, there was the predictable hours-long wait for blood tests and then to see a doctor.
Nor were there enough chairs for everyone in the waiting area, reminding me of the appalling photo that emerged during the general election campaign of a young boy lying on a hospital floor.
But I don't want to focus on any of that – quite the opposite. Because, yet again, I was blown away by the kindness – and, more importantly the thoroughness – of staff.
No stone was left unturned and every effort was made to alleviate my symptoms while the doctor got to the bottom of them.
Thankfully my chest X-ray came back clear and my observations began to normalise after a drip and anti-sickness medication.
The episode turned out to be the result of an adverse reaction to the whooping cough vaccination, with the blood in my sputum most likely due to a burst vessel.
But even when we knew the situation wasn't as serious as it could have been, the doctor – incidentally the namesake of a lad I had the biggest crush on in sixth form – kept me in to be monitored for several more hours.
I've said this before in relation to encounters with NHS employees but, once more, humbled is the single word that does justice to my feelings in subsequent days.
A good friend and former colleague of mine – writing a couple of years ago after his son was born in the hallway – described a paramedic at the scene as a "contemporary knight in shining armour".
I remember being very moved by the comparison at the time and it popped back into my head as I reflected over the festive period on the care I had received. That's exactly what these medics are.
Certainly, we can often be too quick to designate someone a hero but, in this instance, I think the title is entirely appropriate.
Surely, a hero is "any person really intent on making this a better place for all people", as my favourite author and poet Maya Angelou put it.
Obviously, I'm talking about my doctor, for his evident compassion as much as his wisdom and competence. But not just him…
The woman who brought me a cup of tea when I was struggling to sit upright and thought the wait would never end, and who handed me not one, but two packets of dry crackers after noticing my nausea.
The cheerful porter, who didn't bat an eyelid and quickly ran to get a female nurse when he came to take me to X-ray and found me wrestling with my dress as I tried to manoeuvre it over the drip tube and stand.
Undoubtedly heroism is most recognisable in individual acts, when a human being goes beyond the call of duty, putting their head above the parapet.
But we shouldn't forget it can be found in collective effort too, in teamwork.
And to me it is this – above all else – that makes our NHS special and worth fighting for.
Individual knights in shining armour, to borrow my pal's choice of expression, pooling their expertise and care for the greater good, day in day out, be it Friday the 13th or Saturday the 14th.
This isn't the first time I've used my column to big up the NHS. I've written previously about the support Mr R and I benefited from in the aftermath of Maya's birth.
With baby number two expected at the end of April, I don't anticipate it will be the last either.
But I don't think we can ever shout it from the rooftops regularly or loudly enough – long live our NHS, and the lionhearts who serve on its behalf.