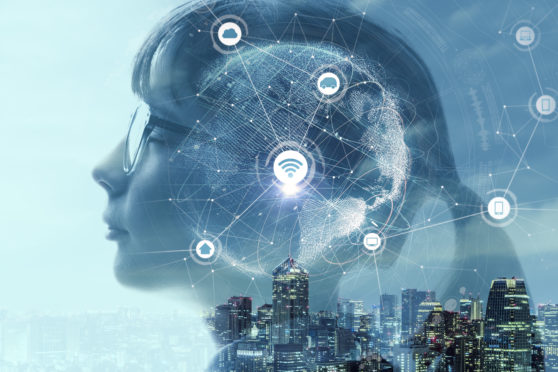 "Look at all these toys mummy!"
"We've got this book at home … and this one. Please can I take off my denim jacket? I'm hot. Who's this lady?"
I'm flabbergasted. My daughter – a constant chatterbox in her comfort zone – almost always clams up and covers her eyes when she meets anyone new or visits somewhere for the first time. Yet here we are at the children's centre for her two-year development review and Maya won't stop showing off.
Walking to the appointment, I'd felt nervous, convinced she'd be shy and not do herself justice. Now I'm so impressed – it's all I can do to maintain my poker face.
The community nurse grins. Evidently she's come across many a proud mother.Artificial
While we're there, Maya even manages to thread a bead onto a shoelace, an activity we've never attempted. And off her own back, she 'reads' a story she knows near word perfect. Oh to have such a memory …
Before you accuse me of being boastful, she doesn't get top marks across the board – far from it. Her gross motor skills – jumping from two feet and kicking for instance – need work, although that's hardly a shock with Mr R and I as parents. Moreover, despite finally making some progress over the past few days, Maya seems to be behind many of her peers on the potty training front.
Of course, the exercise isn't about comparing my child to anyone else's. The form makes very plain that the process is "not a test", that "all children develop at different rates and in different ways".
My competitive streak can't help but surface momentarily, however. I won't lie – I did tot up her score once we got home. As someone who did well at school, it's hard not to think in those terms, and naturally, I hope Maya is cut from similar cloth. To claim otherwise would be dishonest. Nor do I apologise for having high hopes for her – it can't be wrong to want your offspring to succeed.
But I mustn't forget either that her life is and will always be her own, that having a child isn't an opportunity to relive one's time over. As the character Rahim Khan puts it in Khaled Hosseini's The Kite Runner: "Children aren't colouring books. You don't get to fill them with your favourite colours."
Rather, to borrow a quote attributed to American anthropologist Margaret Mead, children must be taught "how to think, not what to think". For me that's surely the ideal end goal – raising a child who can think critically and come to reasoned, informed conclusions.
Inevitably, getting the balance right will rarely be straight forward, especially in relation to the big life choices like higher education and careers.
All this was floating through my brain after the check-up, when I read this week that teenagers are still aspiring to traditional 19th and 20th-century occupations in spite of the acceleration of technologies such as Artificial Intelligence in the workplace. According to a report by the Organisation for Economic Co-operation and Development (OECD), based on its latest survey of 15-year-olds in 41 countries, jobs like police officers, teachers and doctors continue to capture the imaginations of young people as they did 20 years ago.
It found that around half – 47% of boys and 53% of girls – anticipate working in one of just 10 professions by the age of 30, warning these increasingly "concentrated" expectations may be "out of date and unrealistic".
Let's be clear, there should be no suggestion these aren't worthy, useful roles. Indeed they are, and, obviously, we'll carry on needing people to work in these fields. But it is surprising – and worrying – that so many teens appear to be snubbing employment in positions emerging as a consequence of digitalisation. Or worse still, as the study reveals, that they are perhaps unaware of them in the first place.
Because if youngsters are coming of age blind to the full range of options available to them we are letting them down – and wider society too, due to the potential resulting disconnect between what tasks people are qualified to do and the future jobs market.
What's more, in our fast-changing world, with ever-advancing technology, if we don't act to correct this apparent mismatch soon, we'll be forever playing catch-up.
What a thought that Maya could end up doing a job – a mere 18 or so years hence – that might not exist yet. And from my perspective as her mum hoping to help her get wherever she strives to go, a daunting one.
For now it's simple. She currently thinks she's a prince and keeps asking if I'll marry her. But it troubles me that longer-term – by dint of my own ignorance and tendency to be a Luddite – I might fall short, in turn limiting the scope of her dreams. This would be devastating.
It isn't easy to keep pace with things evolving so quickly. But that mustn't be an excuse not to make an effort.
I return to what I said earlier about not regarding a child's life as a second chance at one's own. It's our responsibility as parents – as well as human beings – to try to understand the world in which we live and to equip our children not for the life we had, but the one that lies ahead.
---
Lindsay Razaq is a journalist and former P&J Westminster political correspondent who now combines freelance writing with being a first-time mum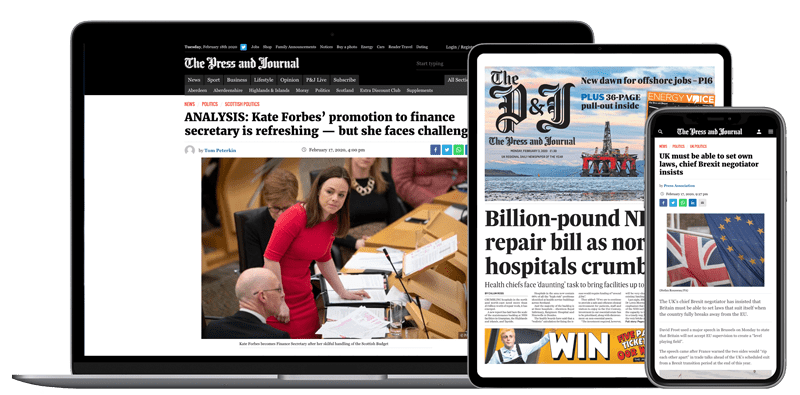 Help support quality local journalism … become a digital subscriber to The Press and Journal
For as little as £5.99 a month you can access all of our content, including Premium articles.
Subscribe