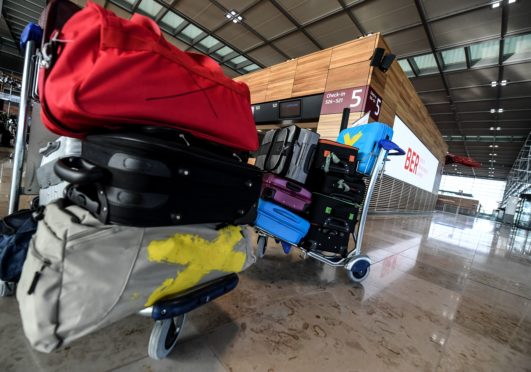 "If you push that trolley in front of mine, I'll knock it over."
It was more than 25 years ago and I can't have been older than eight or nine, but I can still hear the American businessman yelling.
I also remember my mum – omnipotent in my eyes then – bursting into tears on the spot.
And my precocious younger sister, only six, telling the culprit, with confidence far beyond her age, to "leave my mummy alone".
The three of us, plus my baby brother, were at Heathrow returning home to Kenya, waiting to check in the usual mountain of luggage, when the entirely unprovoked and utterly uncalled-for tirade occurred.
He did later approach us on the plane to apologise, perhaps feeling guilty about his treatment of an obviously fraught mother with three, small children in tow, or to assuage his conscience.
The damage had been done, however.
Maybe he had a lot going on, who knows?
But I can't think of any excuse that would justify such appalling conduct, and looking back, now as a mother myself, it makes my blood boil.
How self-interested and careless people can be.
Mum mentioned the experience to me this week as I recounted several tough days at the hands of my two-year-old daughter during a phone call.
I'll spare you the gory details, but suffice it to say that potty training has been and remains a messy, uphill struggle, exacerbated by a number of baby-related hospital appointments and an unforeseen interest – on Maya's part – in bodily functions. On top of that, Mr R was away for work, which seemed to trigger an extreme deterioration in our toddler's behaviour, culminating in a tantrum-to-end-all-tantrums at the supermarket till, which included her hitting me, grabbing my glasses off my nose and hurling them across the floor.
Unable to see, I had no idea where they landed. Right on cue, the tuts and mumbled comments from others in the queue, just loud enough to hear, were too much to bear.
Somehow I'd stayed calm until then, but in that moment my eyes filled with tears, like my mum a quarter of a century previously.
To be clear, I'm not suggesting the scenarios are by any means comparable. Nobody targeted me out of the blue – other than Maya, that is. Moreover, she was playing up spectacularly, unlike the three little angels at the airport that day. (Ahem …)
I'm merely seeking to make the point that you never know how fragile a person – mother or otherwise – might be feeling, so if you can't be nice, keep your mouth shut.
Of course, I did ultimately succeed in pulling it together, thanks largely to the kindness of a woman who picked up my specs. The good Samaritan also jovially relayed a "we've all been there" tale about once being accused of shoplifting when her child hid something in the pram.
It was exactly what I needed and, as my mum remarked afterwards, I survived to "fight another day", no doubt all the wiser and stronger for it. Indeed, with the benefit of hindsight, I've since managed to see the funny side – mostly.
What's more, I've realised that I must try to treasure this precious process and certainly not wish any of it over – not even the testing episodes. Because it's an all or nothing gig – without them you wouldn't have the good bits to enjoy either – and, on a more serious note, once it's gone it's gone.
Life is a series of stages and before you know it, you've moved onto the next.
Being pregnant again has undeniably brought this thought home to me.
I can hardly believe I'm expecting a second child when in my head I'm barely a "grown-up", as Maya has taken to describing adults. In addition, her nursery start-date is now less than two weeks away – another reminder of the transience of youth.
Don't misunderstand me. I am looking forward to it, particularly after our recent spell of run-ins. From a selfish point of view, it will be useful to have some time to gather myself ahead of Baby R Junior's arrival, albeit only a couple of mornings a week.
And from Maya's perspective, the diversity of care will do her good, as will the opportunity to mix with other children of a similar age. She needs it and is more than ready for it.
But that doesn't mean I won't cry all the way home on day one or miss her while we're apart.
Without blowing things out of proportion, it is a significant milestone, a rite of passage.
For the first time in her 28 months on this earth, she'll have to navigate life for herself, in the absence of mummy, daddy or a grandparent. For the first time, other people outside of the family unit will have a role in shaping her development. And although I prefer to consider it a new chapter rather than an ending, there is – as there was after I breastfed her for the final time – a deep sense of loss.
Okay, she's not off to find her fortune quite yet. It will be, nonetheless, a first step on that journey, her first solo foray into the big, bad world.
Suddenly, just like that, my baby isn't my baby anymore.
---
Lindsay Razaq is a journalist and former P&J Westminster political correspondent who now combines freelance writing with being a first-time mum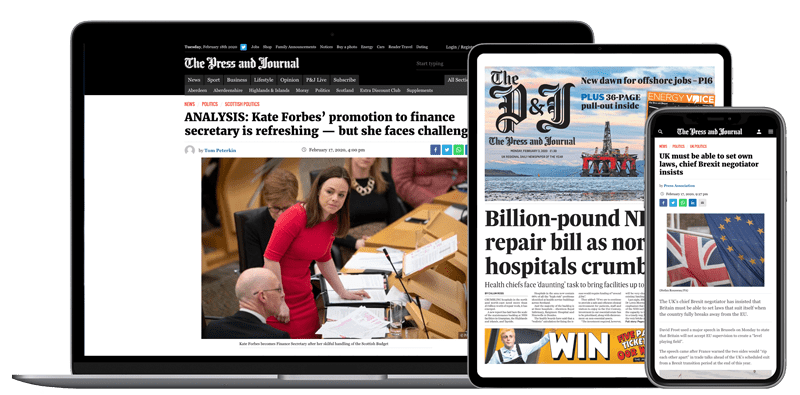 Help support quality local journalism … become a digital subscriber to The Press and Journal
For as little as £5.99 a month you can access all of our content, including Premium articles.
Subscribe