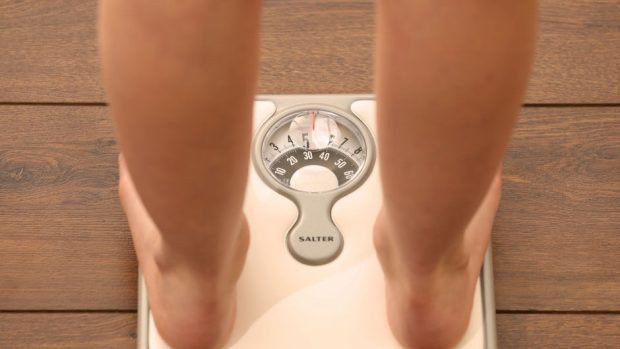 So, you don't want to talk about your weight? I'm not surprised and believe me, I share your discomfort.
When I started in this job, I was taught that overcoming obesity was easy: eat less and exercise more, simple, Newton's first law of thermodynamics. Well perhaps, but humans are not machines. We are a whole lot more complicated than that.
What about the close links between poverty and obesity? What of the fact that obesity is often inherited – those genes that favour weight gain and trick the body into uncomfortable levels of hunger and so to eat calorie-rich diets? Not to mention the alterations that can take place in the make-up of a generation that faced extreme hunger, which are passed on to the next generation and the next, programming them to store up food for bad times that are yet to come.  It's a poignant and heartbreaking legacy.
Then there are those many, many patients whose low-calorie weight loss is so often followed by rebound weight gain, usually to an even higher level than before. What do these people do next? They must feel trapped in a terrible dilemma: resign themselves to being unable to stay slim or be hungry for the rest of their days.
Dieting is hard. Motivation ebbs and flows, results, encouraging at first, slow down and even reverse and all the while, people deny themselves foods which give them real pleasure and comfort, even though they know very well that the whole situation is to the detriment of their wellbeing.
The very definition of obesity is controversial. Given that 65% of Scots are overweight, surely it should be seen as normal to be carrying a few extra pounds these days?
Unfortunately, being overweight is a real health issue, we all know it and don't feel we need to be reminded of it and it's hard to list the positive benefits of weight loss without implicitly shaming those who just can't do it.
That's not my intention. I want to share positive news. New diabetics who lose a lot of weight can reverse their blood sugar changes. It is true that the symptoms of arthritis improve with weight loss. Surgeons are very keen to give patients a chance to lose weight before operating to reduce the risks and improve outcomes. And even if weight loss is minimal, increasing exercise and eating healthily will have lasting benefits to our physical and mental health.
I loathe the blame and shame that overweight patients experience (and remember, I'm talking about the majority of us) when we develop diabetes, arthritis, breast and bowel cancer, heart disease, stroke, respiratory conditions and many others. That shame is made worse by the perception of fat people as lazy, irresponsible or ignorant. None of these stereotypes is true or useful. On the contrary, they risk adding very real mental health issues, leading to depression and distress. This makes it even harder for patients to follow dietary and activity advice because physical and psychological illnesses will also directly limit activity, leading to a debilitating spiral of weight gain, further illness and a redoubled sense of failure.
If only there were pills we could prescribe. Well, there used to be, but they were either ineffective or dangerous. That leaves surgery, that last-resort, a dramatic option beloved of documentary-makers.
Reading the news, it's easy to conclude that things are only getting worse. But recent official figures for Scotland show this is not the case. While their figures do reinforce the fact that 67% of us are overweight and 28% are considered obese, these figures have plateaued off from 2008, after rising steadily for the previous fifteen years. In fact, the proportion of children at risk of obesity has been falling since 2008 and although the total number of people with diabetes continues to rise, the number of new cases has been falling each year.
We do need to be more active if we can; that much is indisputable. We need changes to our infrastructure which make it easier to walk and cycle. Why are we spending huge amounts on new, faster roads and not investing more in trains and public transport? Faster roads lead to less safe cycling and walking.
And yes, of course, we should control our snacking, and try to limit sugary drinks. We should take every opportunity to leave the car at home and think about more active options. For most of us, that will be sufficient to stay healthy and reduce our risks but for others, where weight reduction is more of a priority, help should be easily at hand. We need to step aside from blame and shame and seek to understand how difficult a problem it is. I cannot imagine having to face years and years of dieting and feeling hungry.
There is every chance, with the correct political decisions, that future statistics will see not only a plateau but also, for there to be real improvement. I hope so.
---
Dr Miles Mack is a GP in the Highlands and the former chair of the Royal College of General Practitioners Scotland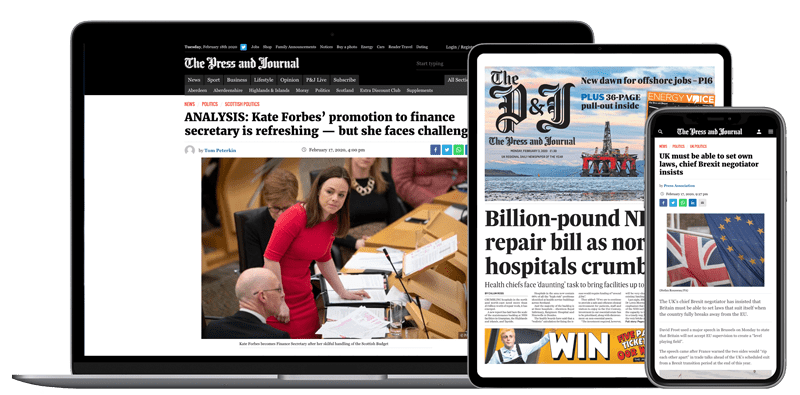 Help support quality local journalism … become a digital subscriber to The Press and Journal
For as little as £5.99 a month you can access all of our content, including Premium articles.
Subscribe