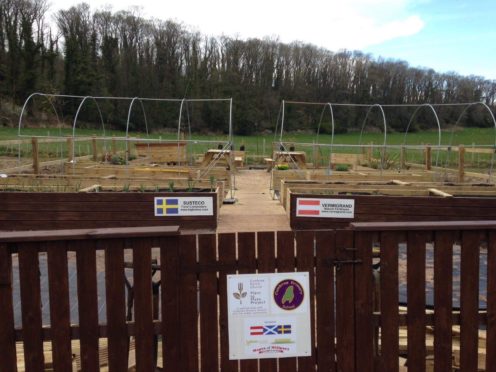 In just a few weeks' time my term of office as Moderator will come to an end and the next Moderator will, like a new boiler, be installed.
What will I miss about the role?
The extraordinary privilege of being welcomed places I never thought I would ever see and meeting some truly wonderful people.
They are all the more wonderful because they see themselves as pretty 'ordinary' and have no idea at all of how amazing they are.
There are people the length and breadth of this land who think nothing of giving a great deal of their time and energy, not just to their local church, but to their local community and the world beyond.
I have found my jaw dropping at the way the Jeans and Bills, the Margarets, Johns, Ians and so many others, are so ready to roll up their sleeves to get on and do what they see as needing to be done to help make other people's lives that little bit better.
None of it is rocket science.
In fact, much of what they do is quite simple.
But those simple things are making the world of difference to individuals and to whole communities – and beyond.
Foodbanks are an obvious example.
It is so sad that they are needed in 21st century Scotland but it is good that so many are ready to do what they can to make life more bearable for those who are struggling to make ends meet.
Summer schemes for school children, where they are provided with a hot meal, are another venture many congregations are involved in.
Again, it is sad that in this day and age there are children who, when school is on holiday, don't get a cooked meal.
Congregations and volunteers try to help out and schools are noticing the difference in children's concentration levels when the holidays are over.
Then there are the church lunch clubs and cafes that exist, not to make a profit but to try to combat isolation.
Often they employ people with mental health issues who understand the challenges that come with poor mental health.
There are the churches that run projects for those with learning difficulties, dementia friendly singing groups and exercise classes for the elderly.
Projects that provide places for autistic children and their families, where mums don't feel judged but can sit with others living with the same challenges.
There are men's shed groups, designed to get hands active making and doing things, in order to loosen tongues to talk about the issues men face but find it hard to talk about.
We also, as a church, have our professional social care arm, caring for the elderly, for troubled children, for families, the addicted and for the homeless.
They offer counselling services too for all ages, all conditions and problems.
CrossReach is one of the largest social care providers in Scotland.
Then there are the more unusual things, such as the church in Provanmill, Glasgow with a radio station.
Not to mention a pizza oven. I am green with envy. I want a pizza oven for Dornoch.
On the isle of Cumbrae, the church there, along with the primary school, has created a 'no dig' garden which includes a composter and a wormery and which uses seaweed to grow fruit and vegetables for the children to learn to use.
There are many churches committed to the environment and to caring for creation as the precious gift it is and who are passionate about lessening their carbon footprint.
They try to help the poorest parts of the world who live now with our thoughtlessness in the past.
All of these things other, non-faith organisations might do – but for us, it is more than just 'doing good'.
Responding to the needs of people of all faiths and none, is what we are called by our God to do.
All of this exposure to things I barely knew, means I head back to Dornoch a changed person.
If any of the congregation is reading this, their heart will probably be sinking now.
The press would have you believe the church is on its way out.
Fewer members. Fewer ministers. Less income with the prospect of more of the same.
I'm telling you a different story of a smaller but more deeply-committed church living out its faith through worship and service.
It may well be that in the years to come the church institutionally will change, perhaps beyond anything we can imagine.
But Jesus' followers are going nowhere.
We are not perfect. But we will continue to aim to be a community that in the name and for the sake of Christ, does what he calls us to do: to love him, our neighbours of every kind and ourselves.
---
The Right Rev Susan Brown is moderator of the General Assembly of the Church of Scotland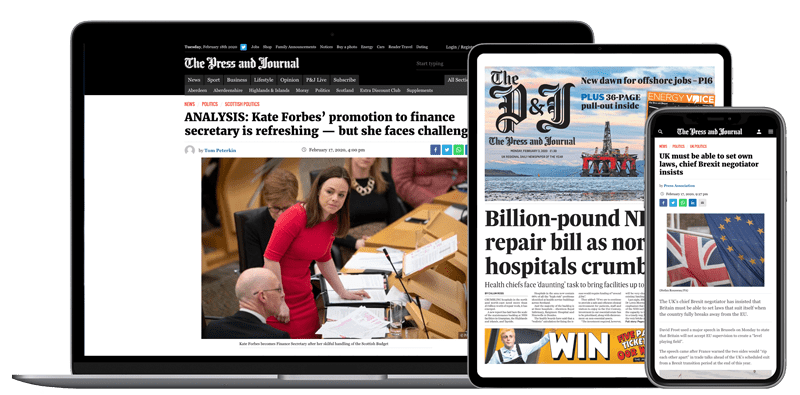 Help support quality local journalism … become a digital subscriber to The Press and Journal
For as little as £5.99 a month you can access all of our content, including Premium articles.
Subscribe