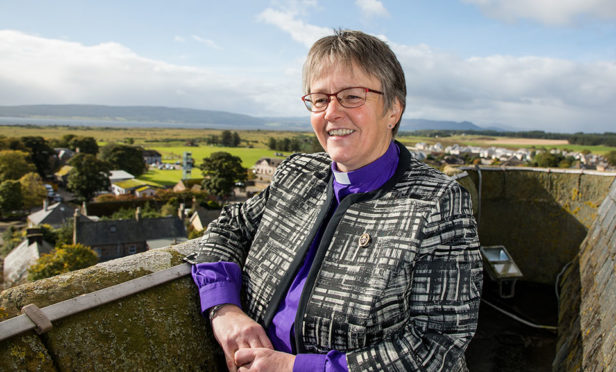 I am now a has-been. I have become an "ex".
Not an ex-wife, I hope, but an ex-moderator. When you read this, I will have passed my sell-by date and, after the General Assembly finishes on Friday, will move back from the lofty heights of Edinburgh's west end to the far more salubrious surroundings of Dornoch.
It is back to civilisation for me. And to the parish, the husband, the dog. Will I miss the role? I would be telling a lie if I said no – but that does not mean I want to hang on to it.
Neither does it mean I don't want to go back to Dornoch. It is the people of my wee Highland parish who have allowed me the privilege of swanning off for a year to do other things. Their love and prayers have supported me. Their shaping of me over the last 20 years is what led, I suspect, to my being nominated for the position all those months ago.
They have followed my journey every step of the way with interest and prayer. And what a journey it has been. I have found my eyes opened and my presumptions challenged.
I have learned so much and been, at times, moved beyond words as well as to laughter, tears and even anger by the stories I have heard from the people I have met.
I have encountered so much to be inspired by as well as so much injustice – both in Scotland and beyond – and found myself getting rattled most by those who refuse to make room for others.
Almost my last engagement involved a visit to a mission partner of ours in Rome.
Fiona Kendall is working on our behalf with Mediterranean Hope, a project founded in Italy in the wake of a ship sunk on October 3 2013 near Lampedusa with the loss of more than 360 lives.
Local fishermen had done what they could that day to try to help and found themselves in the awful situation of being faced with so many hands calling out for theirs and not enough room in their boats.
Then the flow of boats and the loss of lives continued. The project was founded by tiny Protestant churches in Italy which recognised the enormity of the situation – not a problem.
They made the brave decision to refocus their energies and resources on trying to support both the local community and the migrants so desperate for a new life that they make the horrendous journey to the coast even before setting sail for Europe.
Today, far fewer arrive by boat since humanitarian corridors have been set up to reduce the dangers for migrants and to stem the profiteering by traffickers.
People are housed in small reception centres, independently or with families, and are able to be cleared to arrive in Italy by more conventional means.
There is, of course, a need for many more such corridors, ideally feeding into many European countries willing to help.
Volunteers through charities and churches then offer language tuition, medical and legal help, counselling and support into work.
Social integration is worked at. It all sounds good. But then we visited a railway and bus station where there were (that day) 100 people sleeping rough. The numbers were so low because they had just been evicted from their previous site. As for so many governments across Europe right now, facing tough times, the migrants offer an easy target and can be blamed for everything.
It means the authorities don't have to look at themselves. These rough sleepers had no idea who we were, but we watched as they cleared up their bedding and swept the area they were in and used the water they were given to brush their teeth.
Before we arrived, they had washed as best they could. Local people, to their credit, want to help the refugees. They don't see them as a threat, simply as fellow human beings.
They bring them food, store their blankets, organise hot and cold drinks. And that made me think. Brits in general and Scots in particular, have always sought their fortunes elsewhere.
You can find communities in every part of the world that can trace their roots back to Banffshire or Glasgow, Sutherland or Dundee or wherever.
We travelled as individuals and en masse as invaders or traders and left our mark, hopefully in the end for the better, on the places we migrated to.
Can, I wonder, those who are arriving from Somalia, Libya, Ethiopia and the like not do the same? The fact is that in many parts of Europe our populations are declining.
We don't have the people to work and pay taxes to support the elderly, sustain a health service and to keep our schools open.
There will be those who fear being swamped by other cultures or who say "our" jobs will go. My instinctive reaction to that is to wonder who could ever suppress Scots. I understand the fears. I honestly think, however, that they are unfounded.
As human beings we need to help and support one another. The moment we stop doing that we become less than human. And let's face it, there but for the grace of God.
Having lit the fire of debate, I'm off to Dornoch.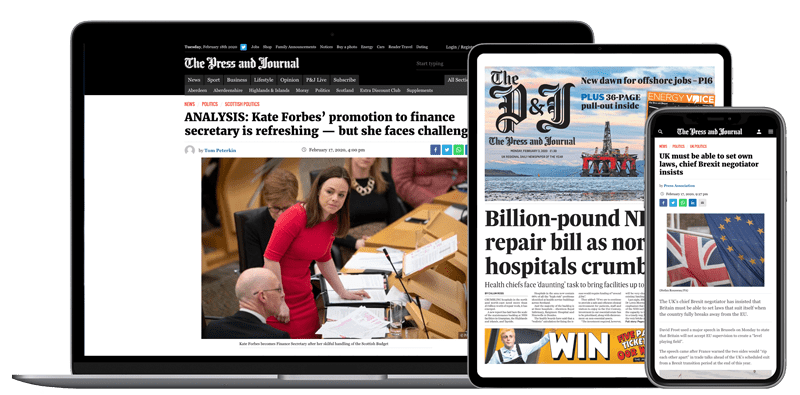 Help support quality local journalism … become a digital subscriber to The Press and Journal
For as little as £5.99 a month you can access all of our content, including Premium articles.
Subscribe