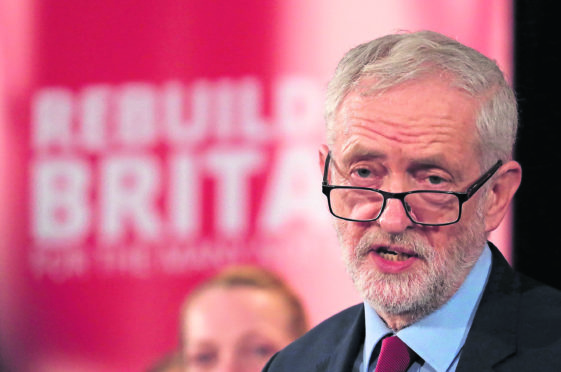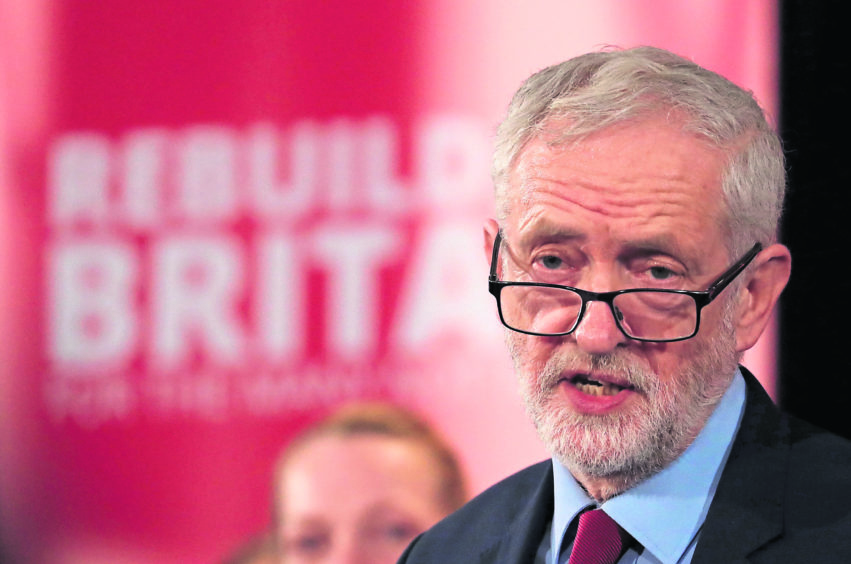 VIEW FROM THE MIDDEN – Rural affairs with MTV (Meikle Wartle Television) presenter, Jock Alexander.
It's been a tumultuous wik in the village. The ither day fan I wiz washing ma dungers for the first time in mony months o' tracchlin' though the fields, I noticed there's still that one bittie o' particularly tough mineer that hisnae been washed oot – no matter fit I dae it clings stubbornly on and winna be shifted. There's something almost admirable aboot that – jist in the wye it resiliently clings on despite a'thin. I'm sure you can a' ken the comparison I'm makin' here.
That's richt, I'm of course referin' tae the formidable female that remains in power despite a calamitous series of events – Feel Moira is still in charge of the Meiklewartle WI! Efter she produced a dodgy batch o' home-bakes made wi auld eggs she found doon the back o the press, there wiz nae shortage of motions, and a distinct lack of confidence that the local water-works could cope. And yes, there are parallels tae the situation fit is occurrin' a' those mony miles doon south. It is quite the Brexit-related stooshie and nae mistake. Weel actually, there's mony mistakes, but ye ken fit I mean.
Last I heard, Jeremy Corbyn wiz claimin' that the country noo had a "Zombie Government", fit is jist a' we need, isn't it? Nae doot a lot of self-respectin' zombies will be offended by the comparison, but this probably diz explain fit wye there's been a run on the village shop wi fowk stockpiling food cans, cunnles and wind-up radios. Wi a this chaos plus the first o' the year's snow having arrived, it is certainly shaping' up tae be a wik for stayin' in yer bed in yer jammies eatin' chocolate hobnobs for comfort. That's fit I'm daein' onywye.
But amidst a' the turmoil there is the occasional oasis of nice heirtwarmin' news tae cling to. Far across the world in Bolivia, the world's loneliest frog, Romeo, has at last found his Juliet. Though he wiz once thought tae be the last of his kind, scientists have found another een. It is reassuring tae ken there is some good news oot there, and that even in a cold world filled wi uncertainty, there is a small green amphibious creature for ab'dy. Michael Gove will be delighted tae hear it.
Cheerio!
Cava Kenny Cordiner, the football pundit who's often found in a bush with a pair of binoculars
My regulatory readers will know that Old Kenny loves a bit of scandal in the crazy world of football, and Leeds United gaffer Marcelo Bielsa has certainly truffled a few fathers with his latest antics!
Leeds stuffed Derby County last weekend, and it turns out that Leeds had a man hiding in a bush spying on Derby's training sessions earlier in the week! There's been a lot of guff spoken about how shocking it is, but I think football wouldn't be football without a bit of centrifuge.
Back when I played for the Dandies, Fergie had spies all over the place. Once we was sticking St Mirren in the league cup and Sir Alex told Bandy Jim what way their striker took his penalties. They got a pen with two minutes left that would have levelled the tie and taken it to extra time, but Jimbo saves it and we went through. And nobody was more relieved than me, seeing as I'd halfed the boy to give away the penalty in the first place!
But the truth about Fergie is that most of his moles was spying on his own players! If we went into a pub or a bookies or spent an afternoon nipping back and forth between a pub and a bookies, the gaffer would always find out. Of course, old Kenny still got away with a sneaky pint and a punt once I found a way to outsmart the boys with the binoculars. I went out and bought a curly blonde wig, and Fergie gived Neale Cooper the blame for athin!
Jimmy Hollywood, Sandilands most eligible bachelor (and The Best a woman can get)
A'bdy kens Jimmy is a woman's man. And that Jimmy is also, too, a man's man.
Jimmy is strong. Jimmy is masculine. Jimmy's testosterone oozes oot o' him. Jimmy is a hit wi' the dames. Jimmy shaves using cold watter and a razor and dizna skimp on the Old Spice.
Until this wik, his preferred brand o' razor hid the tag line 'The Best A Man Can Get' but, off the back of a recent advert by that company, which clearly said being a 'REAL' man is bad and that we all should be ashamed, Jimmy will nae be using their blades ever again. (Or nae once he's used up the stash o' 3 hunner that fell off the back o' a lorry on St Machar Drive.)
Like many people, Jimmy taks his world view fae Piers Morgan. So he wiz very relieved fan Big Piers wiz ootraged (again) about political correctness gone mad and how hiz masculinity is being challenged (again).
Jimmy, too, his hid it up to here wi the PC brigade telling him that Jimmy, a certified A grade romancer and admirer o' the fairer sex, is a dinosaur, a thing o' the past. Why should Jimmy be made tae feel bad just because he might gie the odd wolf whistle or compliment some Quine he's never met on her physique?
Listen, Jimmy's emotional barometer is just fine. He his nae problem with the MeToo movement or equality for women in the work place. But you can be damn sure Jimmy won't be telt about toxic masculinity by some top-knotted beardy-weirdy ad exec.
So stop saying Jimmy's brand of masculinity is the wrong kind of masculinity! Because it really, really hurts hiz feelings.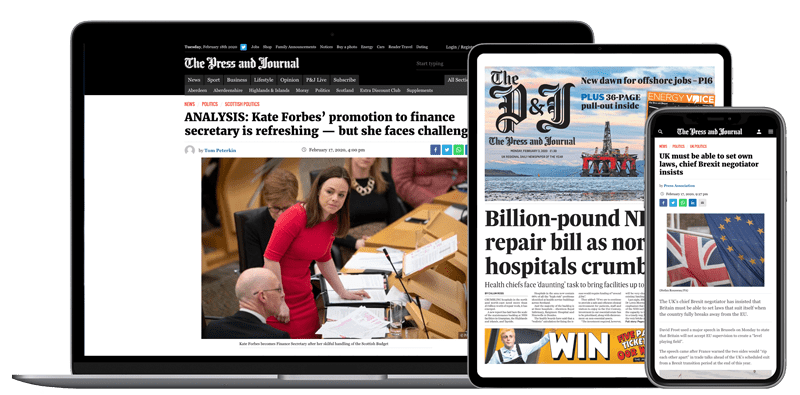 Help support quality local journalism … become a digital subscriber to The Press and Journal
For as little as £5.99 a month you can access all of our content, including Premium articles.
Subscribe