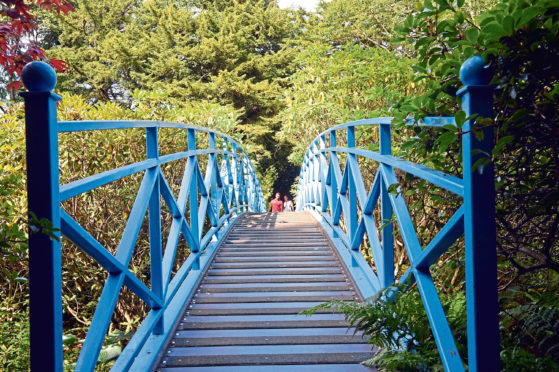 Kevin Cash, money-saving expert and king of the grips
It wiz Valentine's Day on Thursday, fan those twa powerful forces; consumer capitalism and fear o' yer ither half's disappointment, team up tae prize the hard-earned oot o' yer pooches.
So fit better time than the week efter it tae deliver my advice on how tae get the best value oot o' the festival o' romunce?
First up – the Valentine's caird. Da waste money buying een, as you'll hae plenty Christmas eens still lying around yer hoose in mid-February, so get creative and recycle them.
A' ye have tae dae is pick eens wi' the least Christmassy words on them, and cover up ony Santas or robins wi' reed love hearts. Cut a hairt shape oot o' half a tattie, dip it in ketchup and yer awa!
Next up, floo'ers.
---
"A variety of flora is available from ither folk's gairdens"
---
There is a beautiful variety of flora available if ye mix and match from ither folk's gairdens and the city's parks.
Johnston Gardens is a good een. It's nicely oot of the wye and there's nae mony fowk aboot wi' the physical capability tae give chase.
Lastly – that romantic dinner for twa. Noo ye may have seen in the news that renowned overpriced food emporium Marks & Spencer's hiz jist launched their special Valentines Day "Love Sausage", cos nothing says "I love you" better than a plateful of non-specific meat wrapped in bacon.
One can't help thinking that their hairt-shaped banger wi' it's innuendo-laden product description micht hiv been mair a publicity stunt than a serious gastronomic creation.
But either wye, there's nae need tae pay M&S prices fan ye can tak ony food and mak it intae a hairt shape wi' a pair o' kitchen scissors.
This works especially well wi' pizzas and flat breads, but somewhat less successfully wi' spaghetti Bolognese.
Or, if ye wint something aphrodisiac, then oysters is yer best bet but they're nae cheap either, so dae fit I dae and collect Buckie shells fae the beach and fill them wi' a wee bit o' fried egg and the brine fae a tin o' tuna. Job done.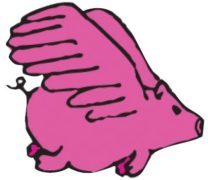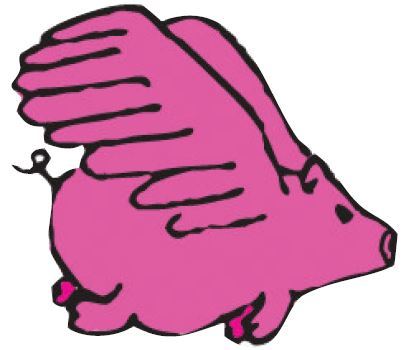 Noo, you may ask yersels if I, sitting on my leesome lane in my Grunny's cooncil flat wi' a microwave lasagne for one, am necessarily the best person tae give Valentine's tips.
Weel, if yer lookin' for the ultimate wye tae save money on Valentine's Day, nae bothering wi' ony of it and opting for a life of solitude is still yer best option.
But if ye div find yersel inveigled wi' someone by February 14th next year, jist follow these steps tae the letter and I guarantee, ye winna be for lang. That's the value!
Cava Kenny Cordiner, the football writer who has seen it, done it and got the teapot
When you is a still wart of Scottish football like what I am, it takes a lot to surprise you. Mo Johnston signing for Rangers? That was a shocker. Rangers going into administralisation?
That was a proper turnip for the books. Berti Vogts being named Scotland gaffer? That was totally mental. But some things in our bountiful game do not never surprise me, not at all.
Our great friends, the recently formed Glasgow outfit The Rangers, have exhaled themselves with their latest disco plenary fiasco.
Not only did they have the brass knuckles to appeal Morelos' red card for hoofing Scott McKenna in the chuckies, they've now spat the dumbell out of the pram after their gloved thug Alan McGregor was given an introspective ban for halfing Lewis Ferguson.
They've urged the SFA to "urgently review" their systems. All this after they got awarded six penalties in three games!
It seems as though The Rangers has been lullabied into a false sense of security. They've had so many of these decisions go their way that they can't accept when their players get the book throwed at them, even when they is bang to rights.
To be fair, I'd love to see some changes made by the refs when it comes to The Rangers.
For starters, Morelos should be sent off immediately whenever they is playing the Dons, to save time.
McGregor should be booked for time wasting the second The Rangers score a goal and of course Stevie Cheese should be sent to the stands every time he steps out of the testical area.
Now you may accuse old Kenny of being biased against The Rangers but you couldn't not be more wronger.
I would give Scott Brown a 100 game ban as well!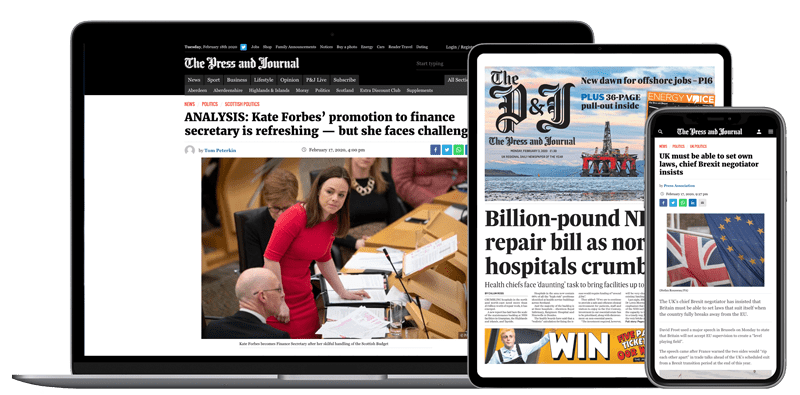 Help support quality local journalism … become a digital subscriber to The Press and Journal
For as little as £5.99 a month you can access all of our content, including Premium articles.
Subscribe