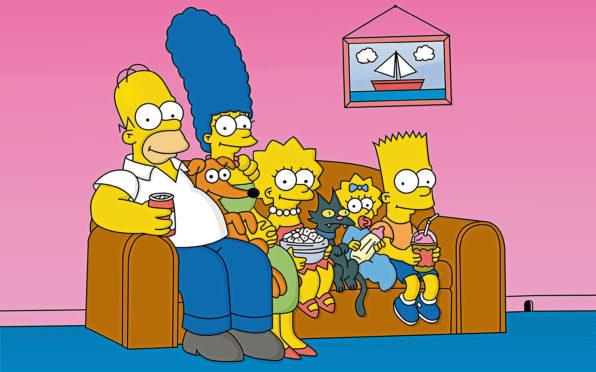 Struan Metcalfe, MP for Aberdeenshire North
Golly gosh – President Donald J Trump (the J, of course standing for 'Jumping Jehoshaphat!') turned it up to 11 this week with a plan that felt like an episode of The Simpsons. Not content with building a wall with a neighbouring country, he now also wants to buy an island.
And not any old minor, uninhabited island to, you know, build a golf resort on. Oh no, he only wants to buy bally Greenland, the biggest island in the whole entire world after Australia (which doesn't count because it is, well, Australia, ha ha!),
Then, in quintessentially Trumpian style he announces on Twitter…yes, Twitter, that he is cancelling his visit to Denmark because their Prime Minister, Mette Frederiksen, ridiculed the idea that Greenland was for sale. By jingo! The man has cojones. Well, at least until such time as the Mexicans ask for them back.
Incidentally, you wouldn't catch me missing the opportunity to go to Denmark to meet Ms Frederiksen. She is an absolute knock-out in a Vicky McClure from Line of Duty kind of way. She can refuse my absurd attempts to purchase autonomous territories any day of the week!
But give The Donald his due, I mean, as far as the rest of the world was concerned, Greenland wasn't even up for sale.
So to take the hump when your unsolicited offer for the mineral rich territory of another country is laughed out of the boardroom is either a toddler tantrum or a brilliant strategic smokescreen for something even more incendiary.
What next, a military invasion? I mean that's laughable isn't it? That would be simply unbelievable. Wouldn't it? Wouldn't it?
Donald, if Denmark won't play baseball, then don't worry. We've got something even better you can have. One previous owner, an isolated indigenous population, a barren landscape that is freezing all year round.
If you're interested in Greenland, you might also like… Huntly.
Kevin Cash, money saving expert and King of the Grips
Like maist folk I couldnae function wi'oot ma phone, but of course I like tae get the value oot o't, so I'm nae keen tae chuck een awa fan it conks oot.
That's fit wye I hiv a drawer full of aboot 20 auld mobiles; cos ye nivver ken fan they'll come in handy. Though it turns oot naen o' them iver hiv.
Until noo. According tae the news, they a' contain "rare earth elements". Noo I didnae pay attention during chemistry, obviously, cos I was busy building up my portfolio of copper wire and second-hand Bunsen burners, but it turns oot auld technology is chock-full of obscure elements fit naebdy's heard of, but scientists will pay good money for.
A smartphone contains stuff like indium, yttrium and tantalum, as well as yer actual silver, fit I hiv heard of and is worth it's weight in silver.
A' these elements is expected tae run oot in the next hunner years, fit means I am sitting on a fortune. So I popped round tae see my mate Mick The Pill and we spent a productive evening wi' a pile of my auld phones, a blow torch and his mither's stovies pan.
I figured we could save the scientists a lot of faff by extracting the elements wirselves and turning up wi it a'ready melted doon.
I'm nae a hunner percent sure we managed tae separate the yttrium fae the silver, as the result looked less like a collection of rare elements and mair lik the baddie fae Terminator 2. However I am confident of one thing; I'm niver eating Mick's Ma's stovies again.
Ron Cluny, official council spokesman
It's been an unsettling summer for those of us at the coalface of public service.
The city has felt somehow bereft, drained of the lifeblood that sustains our distinctive granite heart. And it took me some time to figure out why.
Usually, when I gather up the requisite courage to brave one of our city's taverns of an evening, the incessant chuntering of disaffected locals is almost deafening.
I've become accustomed to it over the years, but this summer there's been a distinct lack of good old-fashioned Aberdonian moanyfacedness. The saloon murmurings have been almost…chirpy. In fact, here's been an unmistakable joie de vivre about the place. I didn't like it.
So what could we, your humble servants, do to give the city back its familiar curmudgeonly mojo? We pondered and cogitated.
A Council-Tax hike? Too much paperwork. Announce the start of always-controversial work on Union Terrace Gardens? Tried it – even put Marie Boulton on the press release – not a whimper. Allow another historic church-to-bar conversion? 'That's fine; it'll look bonny once it's cleaned'.
Stumped, we turned to the roads department. Their plan to simultaneously close Groats Road, Kings Gate, Stronsay Drive and the Hazlehead roundabout on the week the schools went back was genius. "Two years of road repairs in 80 days" proclaimed our triumphant press piece – like doing nothing since 2017 was a virtue.
I could feel the old sinews begin to sing again. I donned my usual false moustache and popped in to the Palm Court, and the place was seething! Moaning, groaning whingeing and whining, everywhere I looked.
We're back. You're welcome.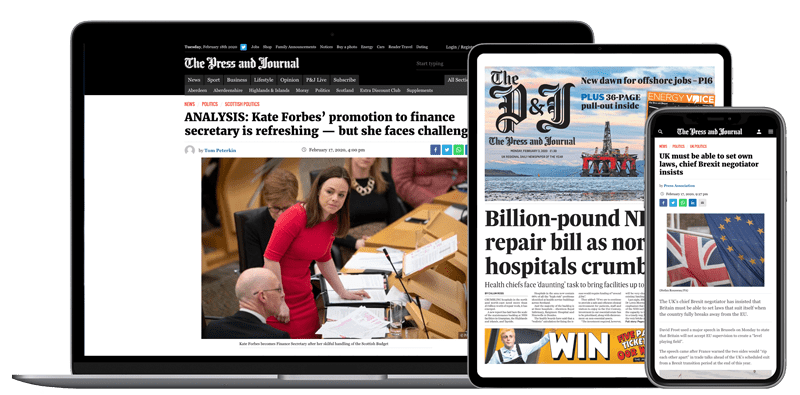 Help support quality local journalism … become a digital subscriber to The Press and Journal
For as little as £5.99 a month you can access all of our content, including Premium articles.
Subscribe