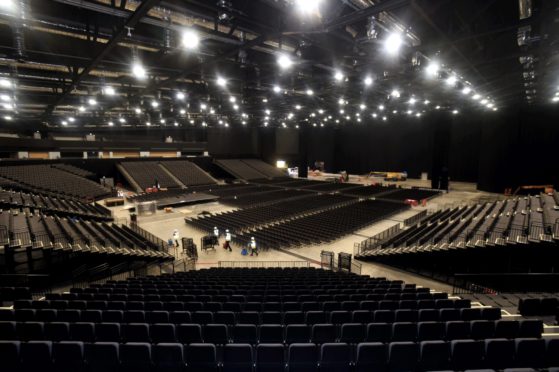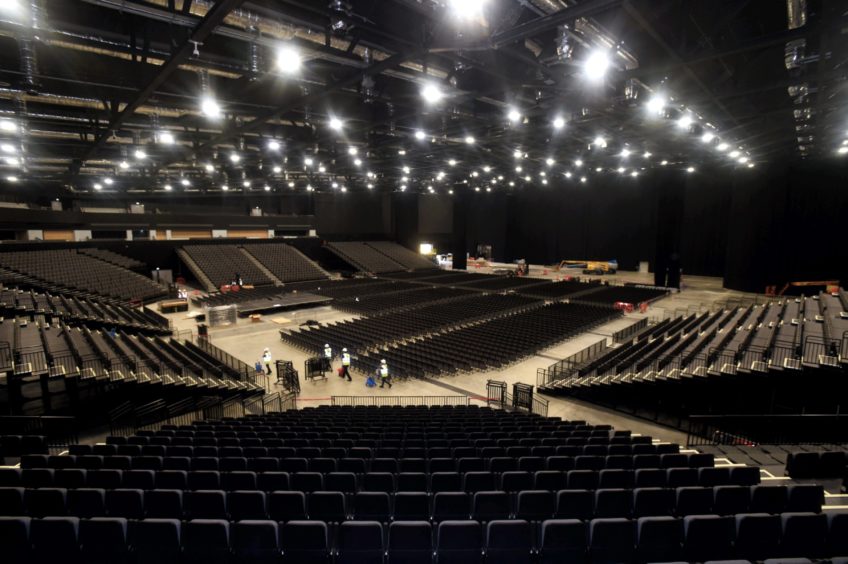 Shelley Shingles, showbiz correspondent and Miss Fetteresso 1983
O. M. Actual. G!!! I am totes excited about Aberdeen playing host to a night of glitz, glamour and glad-handing when the BBC Sports Personality of the Year comes to town in December!
Showbiz buffs like me usually have to travel to rub shoulders with the stars, but this time they'll be coming to us! A big high five to whoever bagged this amazing event for Aberdeen and the P&J Live arena. It's the biggest coup for the area since we had Sue Pollard in the HMT panto.
Now sport isn't my specialist subject, but I understand all the big names will be there – including Lewis Hamilton, Jessica Ennis and Rory McIlroy from the Santander adverts! I'm totes looking forward to seeing England cricket talisman Ben Strokes.
There's no doubt what my personal highlight will be though. I will be doing everything in my power to catch up with big-lugged TV presenter and all-round hunk Gary Lineker! What a dish! He's lined up to be the host with the most – though goodness knows what he's got to do with sport!
Of course, me and Gary go way back. We first met early in his career on the set of his first advert for Walker's crisps. He was the star, but I was doing some quite important supporting work as "girl in the background eating a bag of prawn cocktail".
After the umpteenth take when, despite working off idiot-boards, Gaz had fluffed his lines and sprayed his beef and onion all over the director, I offered him the benefit of my professional wisdom.
"Get it together mate," I told him. "Haven't you ever read a card before?"
"No", he replied, "I've never even been booked. And I didn't know you were Italian.''
Wise words from a true gent.
Kevin Cash, moneysaving expert and king of the grips.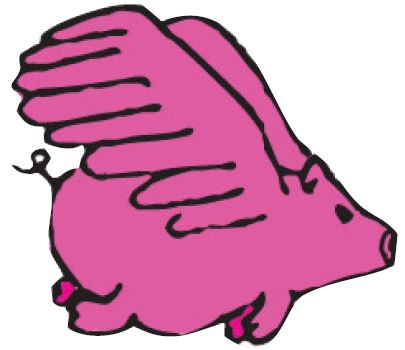 I've seen it a' noo. Has onything better represented the current state o' the world and the widening divisions atween rich and poor than the news story that there wiz a solid gold loo, worth five million quid, plumbed into Blenheim Palace, and that someone's nicked it?
Fan I read this news I did feel a twinge o' sympathy for the Duke of Marlborough.
Imagine coming doon in the morning wi' year paper in one hand and yer Andrex quilted in the ither tae find ye've got nae wye tae ging?
But it turns oot it wisnae even his main loo. It wiz actually a piece of art entitled "America", and it wiz interactive as weel, being a fully functional solid gold chunty fit folk who came tae the palace could actually mak use of.
Though you did hae tae book in advance, and restrict yersel to a three-minute visit.
That would have been nae use for me. My diet is highly cost-effective, but disnae contain a lot of roughage. It is based aroon fitiver burgers Lidl hiv on offer this wik, and a big jar o' pickled eggs.
As a result I am neither able tae predict very far in advance fan I'll need tae ging, nor am I able to confidently commit myself tae such a limited time frame.
Also, fan engaged in my ablutions, I likes tae tak ma time and hae a good old cogitate. But perhaps maist importantly, I dinna think I'd be able tae ging on a solid gold chunty, for philosophical reasons.
As a seeker efter value in a' things, I wid be ideologically opposed tae using a lavvie wi' a price tag of £5 million. I winna pey 20p tae go at a station. Even fan I'm desperate.
Tae be frank, I wiz amazed tae even hear that such a thing existed, and even mair amazed that some chuncer managed tae lift it oot ontae a van and mak aff wi' it undetected.
Onywye, eence I heard the news, I wiz straight roond tae my mate Mick The Pill, jist tae check if he'd hid his oxyacetylene welding kit oot again.
I did see fit could of been some thin slivers of gold on his fleer, but he assured me he'd jist been binging on the Quality Street caramel pennies fit are inevitably left in the bottom o' the tins fan he dis his weekly sweep o' building societies and high street solicitors.
In fairness, that dis seem mair likely than he'd driven doon tae Oxfordshire and back in one night in his dodgy auld white van.
Mick describes it as a "hybrid" but only because the front's a Vauxhall and the back's a Ford transit.
So the curious case of the missing golden loo remains unsolved.
Police say they have mounted a thorough and painstaking investigation. I hope they're nae jist going through the motions.