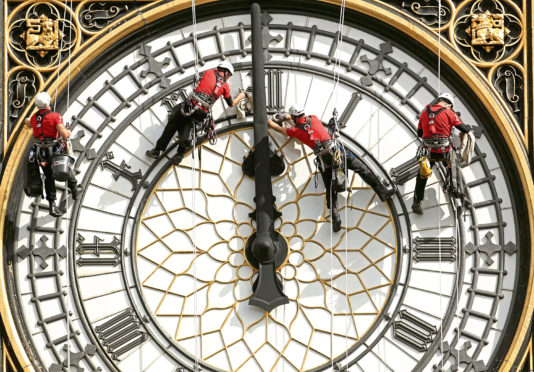 Tanya Souter, lifestyle correspondent
I da ken aboot youse, but I think I've gone aff BBC Parliament noo. The ither wik it wiz great, fan we wis a' glued tae the wacky antics of yon bumbly blond een and his chums, but it's getting a bittie much noo wi a' the girning and shouting and cairry on.
It looks the same, but the content's nae really appropriate for youngsters. Like that sweary episode of Rainbow fit's on YouTube.
They've really started takkin it seriously, hiv they? I hinna seen veins popping on fowk's heeds like 'at since last Setterday fan my youngest twa got awa fae me in the Bon Accord Cinter and blocked the helter-skelter wi' Monster Munch files I wis choring new straightners fae Boots.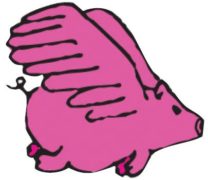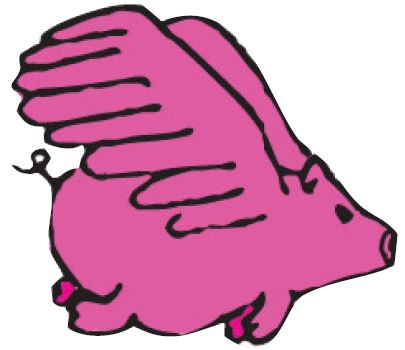 I'll tell ye fit else, the plot's getting affa hard tae follow. I think they're jist making it up as they ging along. From fit I can gather, Boris had closed doon Big Ben for a long time, and the ither MPs were nae happy aboot it, as it meant they'd hid naewye tae live.
But then a new character appeared ca'ed Lady Hail-Steens, fae the Supremes, and telt him closing doon Big Ben had been "unlawful". Lady Hail-Steens sounds scary, but is, like, a fine aul' wifie.
I'm pretty sure she wiz Professor Macgonagal in Harry Potter, but I wid definitely hiv deen fit she telt me cos she hid her stern glesses on, and a witch's ootfit wi' a spider on it.
My youngest wiz terrified, and he's seen the Texas Chainsaw Massacre. But in response, Boris just said the decision wiz "wrang", although he wid respect it.
It fair minded me of the last time I wiz up in the sheriff court efter picking up a few essentials fae Asda.
There wiz me, jist like Boris, accused of daein' something "unlawful". Yes, I'd filled my trolley, wheeled it oot tae the car and wis aboot tae drive aff wi'oot peying, but wis it fair tae conclude I wisnae gaan tae come back later?
I says tae the judge: "I have the greatest respect for Asda's security guards, but on this occasion they hiv got it wrang." I wis ga'an tae come back. As I hid forgotten tae chore batteries for the remote control.
So, I'm aff BBC Parliament for noo, and instead I'm binge watching a box-set I've found cried "CNN". They hiv a big blonde Mr Tumble-style mannie on there an' a, but cos it's America there's a bigger budget for hair and make-up and he's got better teeth than Boris.
He's like a cross atween Frank McAvennie and Barney the Dinosaur.
I'm nae sure I'm gaan tae keep watching it, though, the storylines seem a bittie "oot there". Apparently he's got a Ukrainian bidie-in, and ab'dy thinks he should ging and live in a peach.
Cava Kenny Cordiner
It's been a tough few days to be a Dandy. I was busting with pride when I got invited to do some medium work down at Tynecastle for the Dons' cup quarter-final on Wednesday. It's been a while since I've been able to work my punnetry magic on the wireless, so it was good to blow away the corn-on-the-cob webs.
To be fair, Degsy McInnes's squad has been ravaged by Ian Dury and is down to the hairbones, so I wasn't expecting much.
But when the Balloon Door, our very own Sammy Cosgrove, stuck home a couple of penalties either side of us gifting the Jumbos a goal, it looked like yet another trip to Hampden was on the cards.
But sadly it wasn't not to be. The forthright official reckons they was needing five minutes of stoppage time, and the boys in maroon spied the window of opportunity, opened the curtains of jamminess and chucked themselves through by equalisering.
Then we had extra time, which was a torpid affair, but neither side couldn't not break the deadbolt, and soon we was down to penalties.
There's no two faces about it, the Reds was mince at the spot kicks. Sammy forgot where the goal was, and Niall McGinn went and followed in his footpath. When the Jumbos went 3-0 up, the Dons was left with an impassable tusk, and the ref says enough was enough and gave it to Hearts on a technical knockout.
I'm afraid old Kenny lost his cool and swore on air. I won't not repeat what I says in print, but it was one of the bad ones you're really not meant to say. Followed by six or seven worser ones.
The producer says to me, he says I won't be getting invited back, and I'm now a person au gratin.
Incredulously, things got even worser when I went to the pub after the game to meet my old pal Crusher Craig for a pint.
The lad beside me at the bar was struggling to do his crossword with a leaky biro and he says to the barman, he says: "Hoi, your pens are worse than Aberdeen's!"
Everybody was laughing. Except me, of course, I lamped the boy.
Now the Dons is out of the cup and I'm banned from Tynecastle AND the Roseburn Bar. Mental.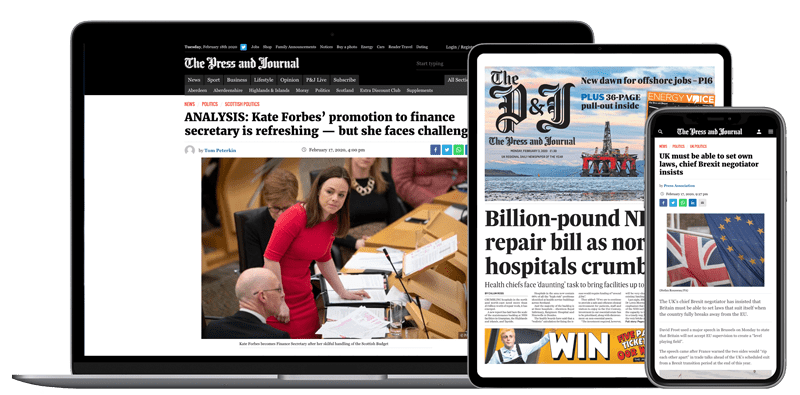 Help support quality local journalism … become a digital subscriber to The Press and Journal
For as little as £5.99 a month you can access all of our content, including Premium articles.
Subscribe