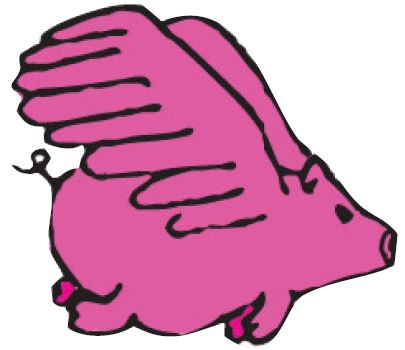 Ron Cluny, official council spokesman
I am always heartened when Aberdeen gets some national media exposure which is not the result of some calamitous but easily avoidable collop, lovingly authored by our elected officials.
Such events are rare enough, but we saw two this week, which quite livened up an otherwise tedious period when I was struggling to generate some positive spin out of the Glasgow provost's "shoe-gate" scandal.
Dispatching a photographer to snap Barney by contrast, popping into Andrew Begg's for a pair of reasonably priced loafers seemed like a good idea at the time, but the whole thing had to be swiftly brushed under the carpet when he came back to the Town House laden with boxes. Now every morning we have to decide if he's going to wear the cowboy boots, the winklepickers or the espadrilles to official engagements. And I'm going to have to draw the line at the platform wedges; he just doesn't have the legs.
So in the midst of that little stramash, it was excellent to see Aberdeen featured on national TV.
OK, it was a half hour documentary on the BBC Scotland channel – a terrifying glimpse at what the telly might look like in an independent Scotland – and, OK, the theme of the programme was the proliferation of foodbanks and the ever widening gap between rich and poor in the city. But I'm a firm believer in the old maxim that there's no such thing as bad publicity.
I am sure, like me, those Aberdonians who watched this programme felt a mixture of emotions, shaking their heads sadly at the need for third sector organisations to address, apparently single-handed, issues of homelessness and poverty, and brightening up considerably when they recognised bits of Union Street on the telly.
Also this week Aberdeen featured on Wednesday's Radio 1 Breakfast Show, as King Street hostelry The Bobbin had its moment of national fame.
After a request from student patrons that the pub should open at 8am for the Rugby World Cup clash between Scotland and Russia, Greg James was on hand to broadcast live to the nation the moment it was revealed that only one punter had bothered to turn up, leaving 6,500 chicken wings going begging.
It made me proud that the whole UK heard that the twin traditions of Aberdeen University students were being upheld – patronage of The Bobbin and not getting out of your scratcher before noon.
I myself never attended the varsity. I am an alumnus of Walker Dam Primary, Hazlehead Academy and the School of Hard Knocks, but I did frequent The Bobbin in my youth in the hope of meeting people with whom I could have intellectually stimulating discussions about politics, art and philosophy and, hopefully, get off with some of them. In those days, the place was always packed with students peeing awa their grant money, and it is heart-warming to know that all these years later the tradition continues, even nowadays when they have to pay all that money back.
Shelley Shingles, showbiz correspondent and Miss Fetteresso 1983
OMG! OMG! OMG! OMG! It's great when everybody gets on with one another, but I can't lie – the totes best bit about being a showbiz correspondent is when there's a fight! Everybody loves a bit of GlamDram, and that's exactly what we've got between two of our most high profile footballers' wives, Coleen Rooney and Rebekah Vardy, wives to Wayne and Reg, respectively.
Coleen reckons that Rebekah has been spilling gossip about her to the papers, and she caught her at it in an elaborate sting operation involving clever posts on Instagram that only Rebekah could see, then reading the next day's papers to find the same story all over the society pages.
I have to say, I was totes shocked when I heard all that. Not that one footballer's wife had done the dirty on another – I was shocked that Coleen had been able to mastermind such a clever bit of detective work! She's a right little Wagatha Christie! No wonder she keeps catching Wayne playing away from home.
It has brought back some painful memories for me, though. I'm just about over the heartbreak of having my own dirty laundry aired in public. Back in 1985, I'd met up with Robin Galloway in the Soda Fountain one night – totally professionally I might add – to discuss an opening for a female continuity announcer on Grampian. Well, the next day I was the talk of the town and by Wednesday it was all over the Herald and Post. I always had my suspicions about who had spilled the beans – but I had too much self-respect to mention any names. Such as Kate Fraser.
Of course, me and Coleen go way back. I first met her at Asda in Portlethen, when she was promoting George's clothing and I was promoting Baxter's soup. She'd brought one of her wee boys with her and he was having a tantrum in the seasonal aisle.
"Blimey," I said to her, "your waen's a bit of a handful."
I'll never forget what she said to me: "Christ, not you an' all?"
Wise words from a great lady.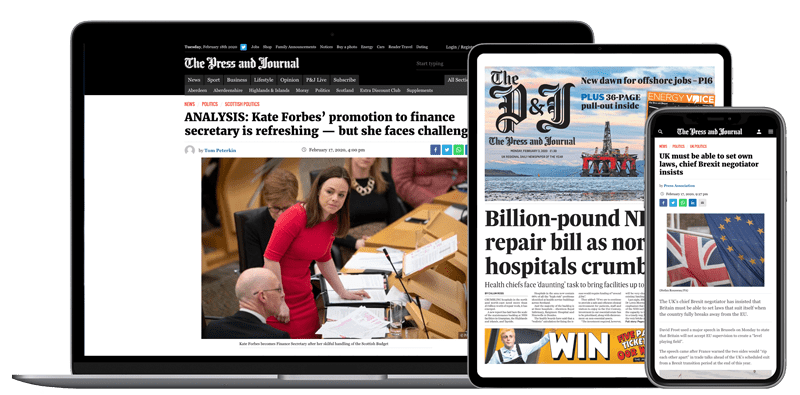 Help support quality local journalism … become a digital subscriber to The Press and Journal
For as little as £5.99 a month you can access all of our content, including Premium articles.
Subscribe