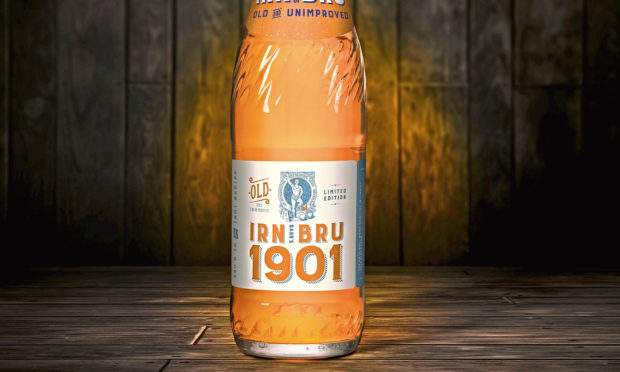 Jimmy Hollywood, Sandilands' most eligible bachelor
Historically, Jimmy his hid twa main interests – maintaining the high professional standards o' the postal service in and around the Clifton Road area and the pursuit o' the fairer sex.
Sometimes Jimmy his managed tae combine the twa by making regular deliveries tae a certain lady in Hilton Place (naming nae names, Jimmy is iver the gent, but ye ken fa ye are, Mrs McPherson).
Mair recently, thanks tae the daytime repeats o' Time Team fit are ayewis on fan he comes aff shift, Jimmy hiz developed a keen interest in archaeology and digging up the past. Nae his ain past, mind you.
There is nae point reliving past glories, and even less in dwelling on previous knock-backs.
No, Jimmy is fascinated by stuff that came generations afore us and made us the wye we are, and spiken aboot which maks Jimmy seem mair knowledgeable than he really is fan he is on a date with een o' that educated quines.
So Jimmy wis fair tricket tae read aboot how the face of a Medieval mannie his been reconstructed fae remains found during the Art Gallery renovations in Aiberdeen.
The six hunder year auld skull wis pit through a' the scans o' the day, and then a computer programme created a model o' fit he wid o' looked like fan he wis alive, ga'an aboot Denburn Road fan it wis jist a dirt track, and wisnae even a dualer.
They wis able tae work oot that the mannie wiz roughly 46, aboot five fit three and hid a set o' nashers that made Shane McGowan fae the Pogues look like Tom Cruise.
Noo, it canna be just me that recognised this mannie fae his mugshot instantly. The boy wis a dead-ringer for Digger Davidson, the guy that sits at the end o' the bar in Murdo's shouting "Let's jist get Brexit daen".
So fit dis it tell us?
If the current occupant of the last bar stool in Cairncry's finest hostelry is the spit o' oor ancient pal, we can conclude that Aiberdeen's gene pool his been producing funny looking wee mannies since the late Middle Ages.
It's vital that we all do everything possible tae broaden that gene pool, as soon and as often as we can.
That's the chat up line Jimmy'll be using wi' the lassies in Soul this wikend, onywye.
Kevin Cash, money saving expert and king of the grips
I seen the ither day that Scotland's maist important beverage, Irn-Bru, is launching a special "old and unimproved" version, using an original recipe fae 1901, uncovered fae a handwritten book found deep in the Barr's vaults, fit they say has "aged beautifully over the last 118 years". Weel, if it's good enough for Barrs, it's good enough for me so I have been inspired tae market my ain range of auld-fashioned, oot-of-date drinks. I hiv come up wi exciting products by haeing an extensive rake at the back of my nana's fridge, and hiv managed tae uncover a good few classics fit were lurking in there, weel past their date.
Fa wints fin de siecle-style Irn-Bru fan ye can get yersel an authentic unopened bottle of 1987 Lemon Cresta?
If ye mind the adverts, they hid a polar bear wi' shades on saying "it's frothy man", and this een certainly is. It's sae frothy it's starting tae eat through the bottle, so the quicker I get it selt the better.
I'm also advertising Creamola Foam, but it's nae ready tae drink – ye' hiv tae tak it hame and mix it wi' watter. So I'm nae wye near ye fan ye find oot it's made fae a crumbled up lemon dishwasher tablet.
For onyb'dy bemoaning the effects of the recent sugar tax, I've also got some authentic Sang's Moray Cup, fit I got reduced tae clear fae a petrol station in Stonehaven only twa year ago, complete wi its deep reed colour and its racially suspect packaging. Magic.
But I've nae stopped there – I've raided my nana's press and found three bottles o' 1963 Crabbies Ginger Beer fit'll hae quite a kick.
They'd gone a bittie flat so I added some ground Fine Fair ginger snaps that she hid in her cupboards an a'.
I also found a half a dizen bottlies o' Cinzano fit, wi' jist a wee change tae the label, I reckon I can shift tae the twentysomethings as Italian artisanal gin.
I've got my hale range packed intae a Morrison's shopping trolley (fit followed me hame last wik) and am jist aboot tae ging a trundle intae toon.
I reckon if I set up shop just next tae the quine selling mobile phone cases in the Trinity Centre foyer I'll be able tae mak a quick exit if there's ony hassle fae the Zumo juice bar crew – or if onyb'dy comes looking for a Creamola Foam refund.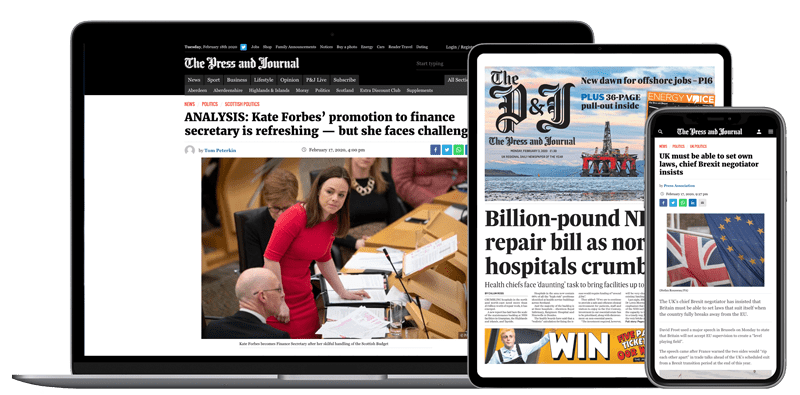 Help support quality local journalism … become a digital subscriber to The Press and Journal
For as little as £5.99 a month you can access all of our content, including Premium articles.
Subscribe