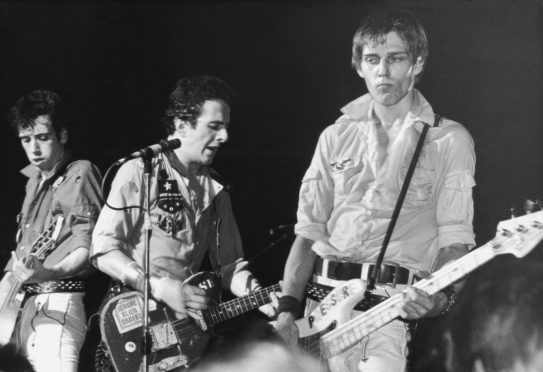 Shelley Shingles, Showbiz correspondent and Miss Fetteresso 1983
OMG! It's been quite a week for some of the elder statesmen of the British rock scene!
First of all, punk legends the Clash found themselves in the spotlight, when the PM himself, BoJo announced they were his favourite band.
I have to say, I feel a bit sorry for the boys in the Clash. Boris Johnson announcing that you are his favourite band is like getting a five-star review for your vegan restaurant from Hannibal Lecter.
But even I was surprised when Rod "the Mod" Stewart went public with the model railway he's been building for 10 years! It is pretty impressive, but one of my sources says Mrs Stewart, Penny Lancaster, isn't best pleased. All these years she thought he was working whenever he said he was away to lay down some tracks!
Of course, me and Rod go way back. The last time I saw him was at Hampden. He'd come along to watch a match and I was there as the representative of a popular meat extract drink, best served scalding hot in a paper cup with a tiny little drinking hole.
I went over to Mr Stewart at half time with a free sample, and asked if he'd maybe give me a wee song in return.
But I can be a totes klutz sometimes, and I tripped and spilled the blooming stuff all over him.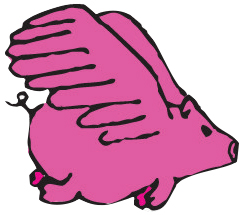 Up he jumps, quick as a flash, yelling "Hot legs!"
What a trooper. Though if I'm honest, I'd have preferred Maggie May.
View from The Midden – Rural Affairs with Jock Alexander
It's been a gelid week in the village. Noo that sub-zero temperatures hiv definitely arrived, the village square is one big icy patch, and we hiv weather warnings a'wye, so it wiz maist pleasant tae read a bittie o' good news aboot Aiberdeen, fit his been named the best Scottish city tae live and work in.
I jist picture the residents hearing that news and laughing wi' a mixture o' delight and incredulity for, as we ken, the native Aiberdonian can be slow tae extol the virtues of the toon.
They like it fine, but roughly half as much as they like moaning aboot it.
So that's een in the een for Edinburgh, as the Granite City has risen up past it tae 6th place in something cried the "Demos-PwC Good Growth for Cities Index", fit rates things like work-life balance and housing affordability.
So it's rare that hooses get mair affordable as the erse fa's oot o' the property market; and work-life balance improves fan fowk are oot o' work.
And as Aberdeen is thriving, so too is its indigenous wildlife. Files the city's seagulls continue tae rule the air, they've noo got a rival in the form o' a horde o' rats running aboot in the grounds o' St Nicholas Kirk in the centre of toon. They'll certainly mak an interesting addition tae this year's Nativity scene.
Elsewhere we've jist had rare video footage o' a Scottish wildcat prowling around in the woods south o' Huntly, so I think the best solution may be jist tae send it in tae St Nicholas Kirkyard and let nature tak its course.
Here in the village, of course, we dinna find rodents are an issue, and regard them as evidence of a thriving eco-system; albeit one in which Skittery Wullie disnae empty his bins often enough. Cheerio!
Cava Kenny Cordiner, the football pundit whose first touch is a foul
Things have been grim for Scotland's national team of late, but at least the lads are able to get along with each other and there's no fiction within the camp.
That's more than can be said for England. Temperatures flared at their training facility this week when two of the lads had a square go in the canteen.
The gaffer, Gareth Southpark, stepped in and told Raheem Sterling that he had to sit on the naughty step, so he never got to play against Montezuma on Thursday.
That's a rough week for the lad. Not only does his club side get stuffed by Liverpool, but he gets made an escape coat for him and Joe Gomez having a barney over the bread rolls.
It might surprise my regulatory readers to know that during my extinguished career, Old Kenny was no stranger to inter-team tensions. But unlike Sterling, I never chewed off more than I could bite.
Don't get me wrong, I could hold my own in the players' canteen.
John McMaster still bitterly regrets the time he nicked my Angel Delight. But if Doug Rougvie was sitting next to me and he said to me, he said "Are you wanting that Yorkshire pudding Kenny?" I knew that no matter what happened, Doug Rougvie was having that Yorkshire pudding.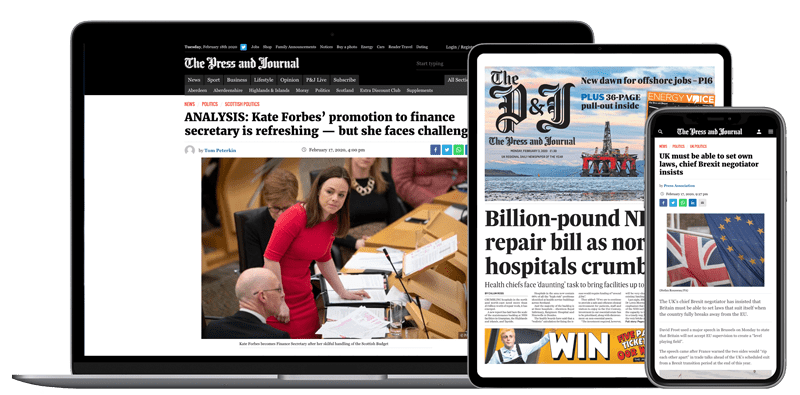 Help support quality local journalism … become a digital subscriber to The Press and Journal
For as little as £5.99 a month you can access all of our content, including Premium articles.
Subscribe