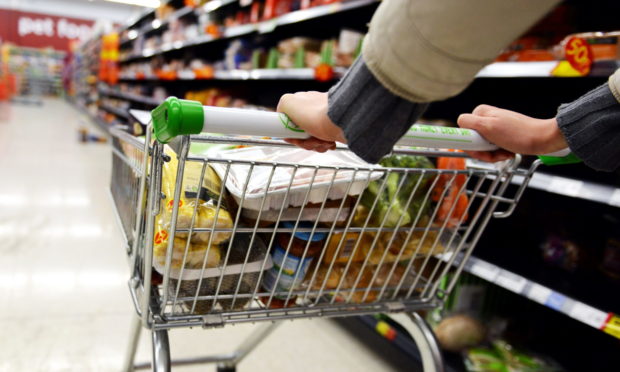 Tanya Souter, lifestyle guru
I da ken aboot youse, but I've nivver been a big fan o' tests. I left school early – usually at lunchtime – so ony kind o' exam is a stresser for me.
At's fit wye it's a bittie worrying that the government has come up wi' a new "points-based" immigration system. Brucie used tae say: "Fit dae points mak? Prizes!" But I'm nae sure being allowed intae the UK these days is necessarily up there wi' winning a new Fiat Punto.
There's various things ye hiv tae hae tae get yer points, and if ye get 70 points, they let ye in. Onywye, jist for fun I gied the test a shottie online, and the results his left me a wee bittie freaked oot.
Ye get 20 points if ye hiv a degree, but fit wi' nae ha'eing nae Standard Grades, it turns oot I am below the minimum level o' skills for 'at. Ye get anither 10 points if ye spik good English. So that's maist o' Aiberdeen in trouble, me included.
Ye also get 20 points if yer job is on the "shortage occupation" list. So it's an open door for jockeys, rowing boat coxes and folk fa stack the low shelves at Asda, but bad news for basketball players, nightclub bouncers and the new lad playing Chewbacca in Star Wars.
There's 20 points available if ye hae a job lined up afore ye come. But though I wid hiv said that the everyday grind o' dealing wi' fower kids (especially mines) ought tae be enough, the Home Office says watching "Bargain Hunt" and stepping on Lego disnae coont – the job his tae pey north o' 26 thoosand pounds a year.
That's o'er harsh, if ye ask me. Nae ab'dy fae anither country his a well paid job. Tak my next door neighbour Irena, for example. She is o' eastern European distraction, she's fae Latvia far she wis a paramedic and part-time piano teacher.
Here, she's a mobile hairdresser and says she's earning twice as much as she did back in Riga. I'm nae sure she'll ever really integrate though, nae matter foo hard I try tae teach her oor wyes, she insists on paying her tax. Full whack!
Mintil, is it? According tae the Home Secretary Priti Patel – ye'll ken her, she's the een fa ayewiz looks like she's trying tae stifle a cackle like the Wicked Witch o' the West – the aim of a' this is tae reduce the number o' folk coming into the UK wi' nae skills.
Weel, that's obviously nae fair – fit aboot a' the folk wi' nae skills fa were born here? Foo lang afore they come for us? If this new immigration policy really is aboot a mair skilled workforce, ivery time we admit a highly qualified Bangladeshi doctor, or a computer programmer fae Korea, will een o' oor ain hame grown "economically inactive" citizens nae need tae ging the ither wye?
So here's me, waiting for the chap on the door fae Big Brother! If I am gaan tae be deported, I hope it'll be tae somewye sunny.
Though I should declare I'm a'ready banned fae Magaluf after fit happened at Big Sonya's hen shine. I may nae be winted by the UK, but I wis eence winted by Interpol.
Kenny Cordiner, the football pundit who plays to the whistle
Old Kenny has been on cloud 99 (which is like cloud 9, but with a flake in it) since Wednesday night, and I've barely come down for air!
I was down watching the Dandies playing football at Rugby Park. I've always found that a bit of a poxymoron – does anyone watch rugby at Football Park?
Us travelling fans was treated to a Corny Coppola of goals, with the Reds coming out on top in traumatic fashion.
When we was still one down with two minutes to go, I thought the fat lady was singing the writing on the wall, but up steps club leg end and occasional dress crosser Andrew Considine to take it into extra time.
Then, a Dons full back with the name Kennedy (no, not my old pal Stuart) put us in front.
When Killie come back at us to go 3-2, I thought that the sands of time was running out with the bathwater, but we somehow got a penalty and an OG winner in the last minute to turn them over 4-3. Absolute scenes!
Of course, old Kenny has tasted the bitter taste of Kilmarnock's shoes before. I know only too well what it's like to snatch your feet from the jaws of victory.
Back when I was playing in the Junior Cup for Culter, we was 1-0 up against Sunnybank with three minutes left.
I was on the bench, and the gaffer stuck me on to shore things up and waste a bit of time.
Well, the ref must have had an ass to grind, as I gave away two pens to see Sunnybank knock us out. If I wasn't stronger, I'd have blamed myself. But football is a team game, and the rest of the Culter lads made sure I didn't have to.
See The Flying Pigs live this summer in "The Rothienorman Picture Show" at HMT Aberdeen June 24-27, 2020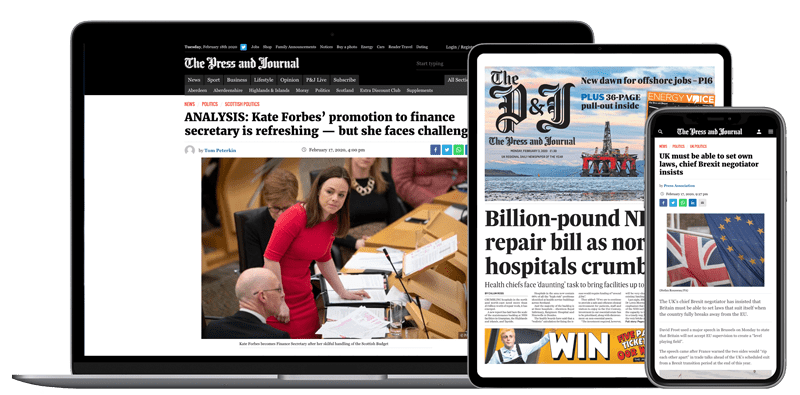 Help support quality local journalism … become a digital subscriber to The Press and Journal
For as little as £5.99 a month you can access all of our content, including Premium articles.
Subscribe