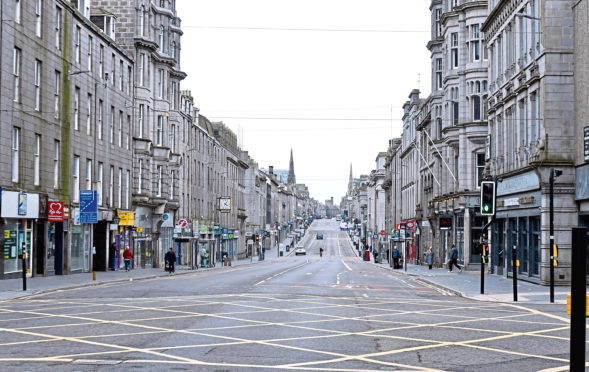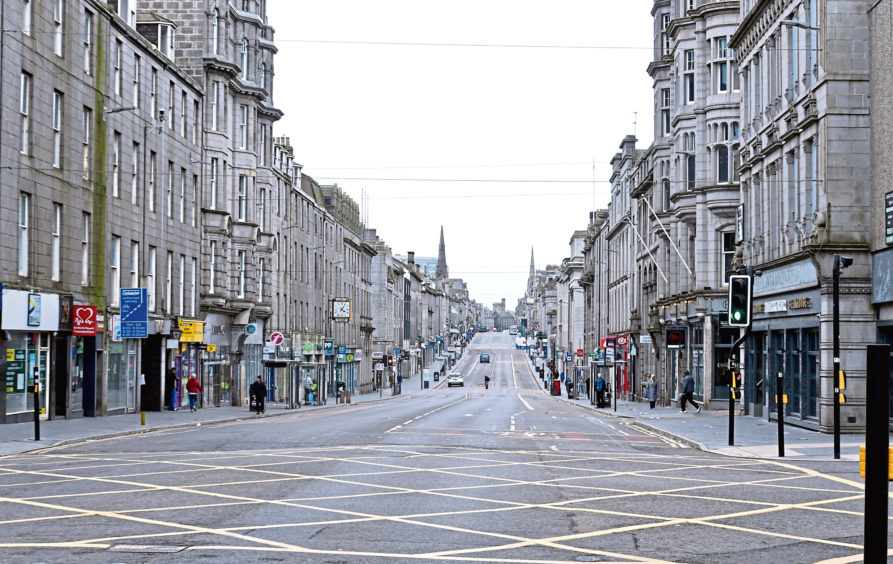 Kevin Cash, money saving expert and king of the grips.
Aye OK, the lockdoon lifestyle his its doonside – monotony, inactivity and I now ken "fa done it" in every single episode o' Murder She Wrote – but as my auld Granda used tae say: 'Ye've got tae look for the silver'. He hidna forgotten the 'lining' bittie, he wis a burglar.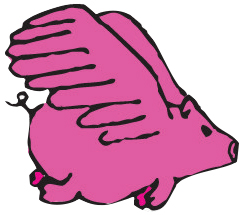 So, looking on the bright side, it dis seem that wi' the economy at standstill, the opportunities for saving cash are immense. Tae start wi', Union Street's shut. And that's nae a typo. Wi' the pavements near deserted, the hale city has got the vibe o' a ghost toon, as if everywhere his suddenly become like Broad Street.
Mind you, it is a worry. As a sole trader, I am dependent on gullible feels walking past and purchasing fitiver high quality and/or totally legitimate products I happen tae have available at very competitive prices. But wi' naeb'dy aboot, business is way doon. It's like the away fans' car park at Pittodrie for a Killie game.
But I'll tell ye fit my big bugbear is, the supermarkets. Eence they wis a place far a bargain hunter could spend a hale day seeking oot deep discounts, reading a' the papers and magazines – even watching the telly in some o' the bigger eens and a grand place for a free heat (as lang as ye didna linger in the chilled foods section). Noo? Noo ye've tae wheech roon at top speed. Noo it's just buying stuff ye need. Even the middle aisle at Lidl his got gairdening tools in it, instead of the mair expected items, like wetsuits and snowmobiles.
I've nae really hid tae adapt fit I buy, cos I only ever buy the Basics (or the Savers or the Smart Price depending far I ging). But it's important tae dae it correctly, so here's how.
First, tak a book, cos ye'll be queueing ootside for aboot twice as lang as ye spend in the shop. And dinna gie ony chick tae the beefy loon on door duty. Yes, you div recognise him, but he's nae a pal ye canna quite place, he's the doorman fa chucked you oot o' Espionage at Christmas. It's good that a' the bouncers are still getting work, but div they nae look different in the daylight?
It is heartening tae see folk adhering tae the painted markings as they queue ootside. Especially seeing as they pay sod all attention tae the arrows on the fleer inside. Eence yer in there, dinna pick up ony o' the fruit and veg and then pit it back. Eence ye've fingered a kumquat, ye'll hiv tae tak it hame. And maist importantly remember social distancing and stay a broom handle's length awa fae ab'dy .
Noo this isnae easy fan ye've got ither shoppers overtakin ye and leaning roond past ye tae. I find the best wye tae keep ab'dy one broom handle's length awa is to ging in armed wi a broom handle, particularly if ye've last used it for sweeping weet leaves aff yer path and the brush heid his gaan a bittie foostie.
Cosmo Ludowik Fawkes-Hunte, 13th Earl of Kinmuck
Normally, we Great Britons can be relied upon as purveyors of stout common sense. But the great gouts of tommyrot that are being spouted out about social distancing are more likely to make one sick than the bally virus itself.
"Oh social distancing is hard, humanity is a social animal" – this from people who in normal circumstances take any opportunity to slink off to the garden shed for solitude!
I have to say that I and the current Lady Kinmuck are finding the arrangements entirely straightforward. We've simply split the big house in two; I have the west wing, she has the east wing and the Grand Hall stands in between like a demilitarised buffer zone.
I rise early, bag some rabbits for lunch while leaning out the scullery window then retreat into the wine cellar where I am taking the opportunity of the enforced lockdown to complete an inventory, and sampling of our stocks (rediscovered a case of Chateau Lafitte that was misplaced during the Millennium bash, so I'm 10 grand to the good already!) and really, what is stopping anybody else from doing exactly the same thing?
Discontentment, sadly, is a disease of the lower orders. Life is only hard if you choose to make it so.
Take the Lady Elspeth, for instance. Why, I don't believe I've ever seen her happier than since this lockdown began. I saw her riding out from the stables just the other day with her new instructor, Santiago, following on at a discreet distance. She's keeping herself active! Doing a lot of riding out. In fact, now I think about it she's been doing a hell of a lot of riding out!
Thomson! Get me two house-bricks. Never mind what for. Now Santiago. We know you can perform as a stallion. But how will you fare as a gelding?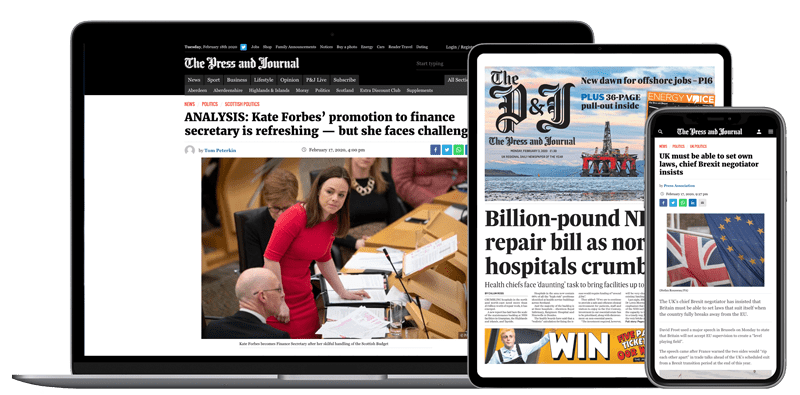 Help support quality local journalism … become a digital subscriber to The Press and Journal
For as little as £5.99 a month you can access all of our content, including Premium articles.
Subscribe