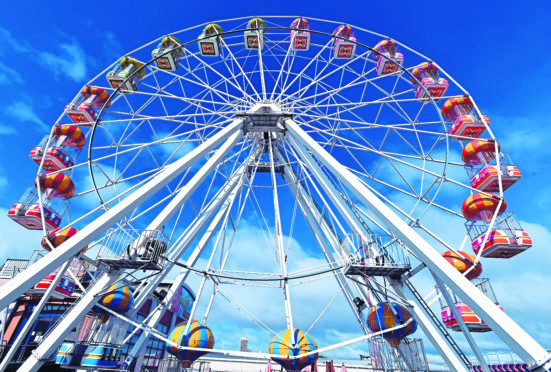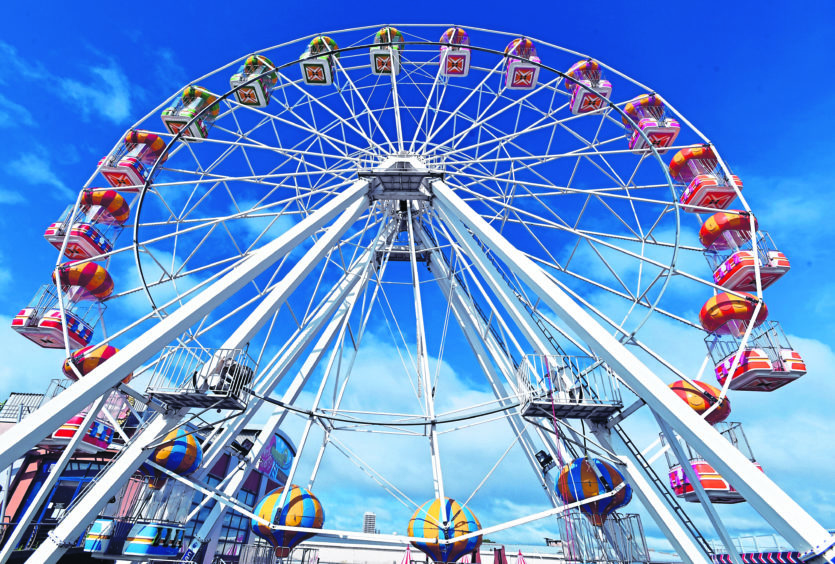 Tanya Souter, lifestyle correspondent
I da ken aboot youse, but noo it's the school hol'days and we're allowed oot again, finding stuff tae keep my kids occupied is making me wish we wis back in lockdoon far at least there's TV, the internet and socially asseptable daytime drinking (aye, for me – dinna worry, I'm nae gi'en my kids booze. They can get their ain!).
I mean, da get me wrang, I'm gled they're free again tae bounce aroon', play fitba, mak dens and climb stuff – but 'at's fit wye we got barred fae The Range.
Noo some folk his been saying that this is a wonderful opportunity tae get back tae simpler wyes and get yer kids tae connect wi' nature and looking at trees and flooers and athing, but these folk dinna bide next tae the Middlefield triangle.
And besides, fariver we ging, ony brief enjoyment is ayewiz tempered by someb'dy needing a pee.
Honestly, it's a nightmare, is it? The only open public loos I ken aboot is at Union Square, and that's a helluva trachle fan yer queuing for an ice cream at Hazleheid Park.
So, you can imagine foo pleased I wis fan Codona's reopened its ootdoor rides last wik.
And fit a scunner it is that they've hid tae shut them a' again. Fit am I supposed tae dae fan I canna stick em on oot o' the road on the Grumpian Eye for the efterneen?
Apparently, the powers winna let Codona's operate as they class it as a "travelling funfair". At's mental 'at, is it? It hisna moved since it wis first set up 50 year ago.
Under "at definition o' 'travelling'", the Beach Ballroom's a mobile disco.
My pal Big Sonya says she agrees wi the mannie Codona hisel – it's nae a level playing field fan ither similar ootdoor attractions aroon the country is allowed tae open.
For those of us fa canna get tae Landmark (too far awa, and Beyonce-Shanice is allergic tae wid) or Blair Drummond (too far awa, plus Jaydan's banned efter thon time he gied 'at monkey a fag) Codona's is a godsend.
It's as much a pairt o' the traditional Aiberdeen Seafront experience as boulle bashing, walking the prom in horizontal rain and getting your 99 Flake swiped by a seagull.
And it's been an important part o' a' oor lives, his it? My Grunny met my Grandpa there, way back in the 90s. Gied her an affa fleg, he'd nipped oot for a loaf in 1972 and she hidna seen him since.
I've got my ain fond memories of the big blue wavy chute wi the itchy brown mats ye stuck yer legs in, or bombin' doon the Free Fall slide in Ramboland.
My kids love it at Codona's. Perhaps it's nae surprise as at least twa o' them wis conceived there.
But no, despite pitting face masks on the staff and yella tape on the ground and skooshy soap a'wye, Codona's is shut.
Sonya says it's an unjust restriction on fit the peer mithers o' Aiberdeen can dae tae keep their kids entertained, and she really loves the waltzers, so she's planning a protest march on Holyrood tae mak wir feelings plain.
I'd join masel, but it's a helluva lang wye and these days I dinna ging nae wye unless I'm guaranteed the lavvies will be open fan I get there.
Cava Kenny Cordiner, the football pundit who goes in two-footed
I was shocked and surpassed when I seen that nine Liverpool fans had been arrested for turning up at Anfield to celebrate their team winning the Premiership – mainly because I thought it would be a lot more.
The Lilliputians is never usually shy to turn up and say how magic they is, and after 30 years of waiting I didn't never not think they'd be able to calf-strain themselves.
But it was good to see that most of the fans had the sense to stay home and watch the trophy lifting on the telly.
Mind you, it was a funny sight seeing that trophy being lifted in an empty stadium.
No amount of fireworks and arousing music can make up for the raw emulsion of thousands of people shouting your name, especially when they are not also following your name by saying, "you're rubbish".
Of course, I picked up many trophies during my playing days. One year I did a famous treble – latest tackle, fasted red, and most balls hoofed on to the roof of the main stand.
When I think about the reception I was given by the supporters club for that it still makes the necks on the hairs of my back stand up.
But only once did Old Kenny lift a trophy in lockdown conditions – the league title in 1976.
I didn't actually win it, but one game at Rangers when we was both subs me and Dunter Duncan broke into the Ibrox boardroom and paraded around with the trophy on our heads taking photos.
All good harmless fun. Although I do still regret what we done with the chairman's toothbrush.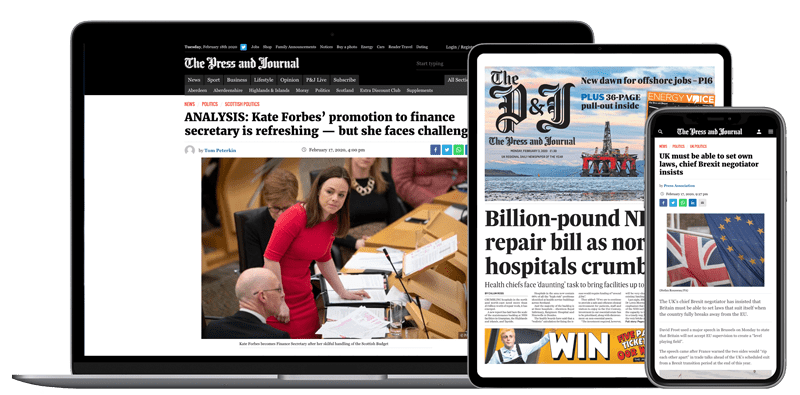 Help support quality local journalism … become a digital subscriber to The Press and Journal
For as little as £5.99 a month you can access all of our content, including Premium articles.
Subscribe