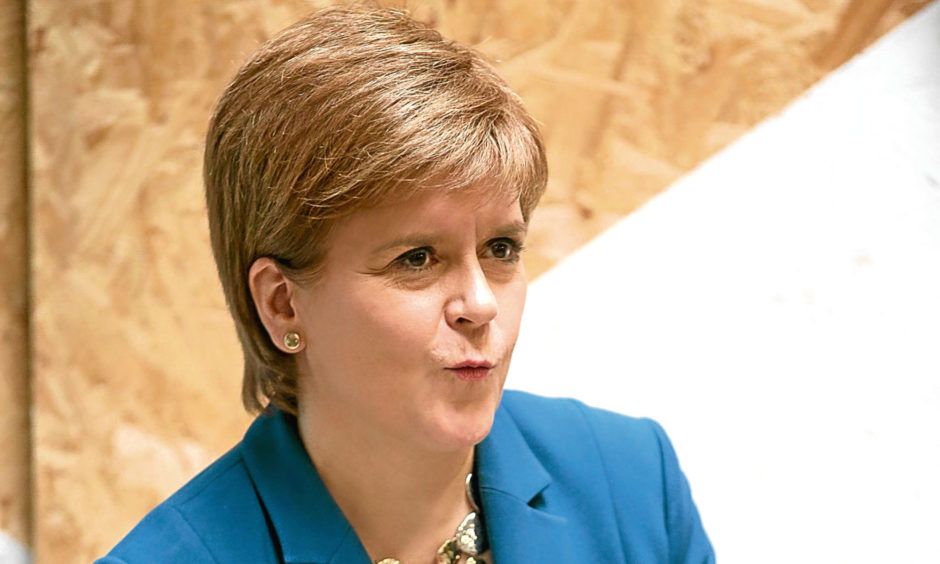 When Nicola Sturgeon stood up at the SNP conference and declared a "climate emergency", she was met with an enthusiastic response from her supporters.
Pledging new laws to reduce greenhouse gas emissions to net-zero by 2045, Ms Sturgeon was making a significant statement of intent.
Since then her words have been backed up by deeds – most notably in the form of her U-turn on long-standing SNP plans to abolish air departure tax (ADT).
That was followed by her signalling another change of heart when it comes to support for the third runway at Heathrow.
Needless to say, her actions have gladdened the hearts of environmental campaigners as well as the Green Party at Holyrood, upon whom the minority SNP administration relies for support – not least for the Scottish budget as well as its core policy of independence.
Publicly recognising the environment as one of the most pressing challenges facing this generation of politicians is not a controversial thing to do in itself. Almost everybody, apart from the two Nigels – Lawson and Farage – accepts something radical has to be done to tackle climate change.
But what will prove far more problematic for the first minister is the way she goes about saving the planet.
Ratting on the SNP's promise to cut then abolish ADT did not go down well with business, particularly in the north-east, which is more dependent on connecting flights than more southerly parts of the country.
"A huge blow for our airports and for Scotland's connectivity" was how Derek Provan, chief executive of AGS Airports, which owns Aberdeen International and Glasgow airports, described the volte-face.
Mr Provan went on to say that airlines had withdrawn almost 30 routes from Aberdeen and Glasgow as a result of airport taxes.
Ms Sturgeon ruffled some more feathers in the business world when she gave a strong hint that she was rethinking SNP support for a third runway at Heathrow.
With the nation now gripped in a "climate emergency", backing an initiative that would mean more aircraft taking to the skies becomes increasingly difficult for the first minister.
But coming out against Heathrow expansion is not as simple as it seems in a sophisticated, inter-connected world.
Until Ms Sturgeon suggested the policy should be reviewed last week, her government had been in favour of the third runway.
So much so that in October 2016, it signed a memorandum of understanding with UK ministers on the basis that the airport's expansion would lead to 16,000 Scottish jobs and result in Prestwick Airport becoming a logistical hub during the project.
Given the role identified for Prestwick, it was unsurprising to hear howls of protest at the idea of Scottish Government support being withdrawn. But dissenting voices will not be confined to the south-west. The third runway has influential supporters in the north-east.
Aberdeen Airport, Aberdeen and Grampian Chamber of Commerce and Aberdeen City Council argue it would open up new routes for local businesses. Therefore Ms Sturgeon's green renaissance is not without complications. And there will be those within the SNP who are finding the conflict between the environment and business difficult to stomach.
Add to that list those who believe the current first minister does not understand the business community in the way her predecessor Alex Salmond did. It was, after all, Mr Salmond who was behind plans to cut ADT. Since his departure, there has been unease from sections of the business community, who are concerned that income tax rises and high rates send out the message that Scotland is an unattractive place to do business.
And then there is the question of particular interest to the north-east. What impact will Ms Sturgeon's climate emergency have on the oil and gas industry?
Historically, the SNP has been conspicuously supportive of the North Sea sector. Some of that can be put down to the fact that for so many years the vast deposits of oil and gas off the Scottish coast were fundamental to the SNP's independence arguments.
"It's Scotland's Oil" was once an article of faith for SNP members. The drop in oil price after the 2014 referendum may have punctured that notion. But most SNP politicians, particularly those representing the north-east, still have an appreciation of the importance of an industry that supports 280,000 UK jobs and has the potential to keep creating energy well into the future. That was evident at Holyrood a few weeks ago when Gillian Martin, the SNP Aberdeenshire East MSP, gave an impassioned defence of the industry while debating a Green Party motion that maximum extraction of oil and gas was "incompatible" with addressing the "climate emergency".
As Ms Martin said: "I don't think it is hyperbole to say that if you turn off the taps of the oil and gas industry, you potentially destroy the north-east economy and many jobs with it."
The Scottish Government recognises that North Sea oil and gas extraction is regulated, efficient and therefore more environmentally friendly than imported hydrocarbons. There are also ambitions to use oil and gas expertise to drive the low-carbon transition and move into carbon capture techniques.
But with the Green Party set dead against fossil fuels and with a climate emergency freshly declared, the SNP faces a balancing act to make sure oil and gas is kept in the mix.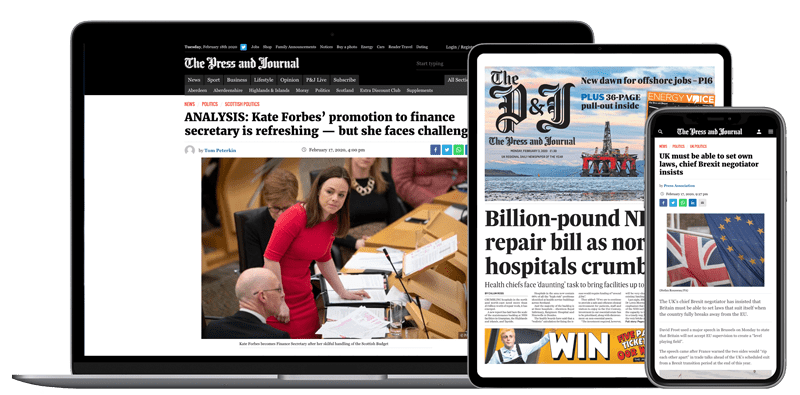 Help support quality local journalism … become a digital subscriber to The Press and Journal
For as little as £5.99 a month you can access all of our content, including Premium articles.
Subscribe