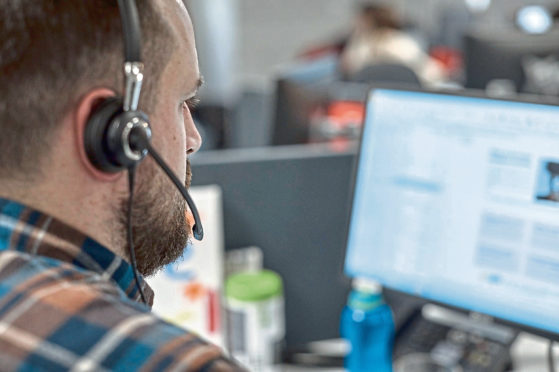 Since April last year, our trained Childline counsellors have delivered more than 73,000 counselling sessions with young people who were struggling with their mental and emotional health.
More than 5,000 were with children aged 11 or under, an increase of nearly a third when compared to the year before.
As a charity that receives 90% of our income from the public, we know this is something we have not achieved alone, and we are hugely grateful for the dedication and commitment of our supporters.
One way the public can support us is through the People's Postcode Lottery and since 2018 players have provided crucial funding to the sum of almost £6 million to the NSPCC to help the charity keep children safe and well.
The funds have been used to support our vital services across Scotland. This includes our schools service programme, helping primary school children speak out and stay safe from abuse, and our service centre in Govan, Glasgow, providing therapeutic services to families. And, of course, Childline which provides free and confidential counselling to children and young people in need of support.
To find out more get in touch at Scotland FundraisingTeam@nspcc.org.uk
Paul Cockram, Head of Fundraising for NSPCC Scotland.
Traditional to the end
All is not yet lost.
If England can beat the Czechs 1-0, and Scotland can get the same result against Croatia, the Tartan Army can look forward to going out of Euro 2020 by its traditional route – on goal difference.
Mark Boyle, Renfrewshire.
Benefits of a crisis
Perhaps we should look at the benefits of the climate change industry.
Students have something to worry about and it is a valuable government tool for taxation and control of the individual.
It also makes people feel good as they make a 50-mile round trip in their Range Rover to recycle 12 Cabernet Sauvignon bottles.
Malcolm Parkin, Kinross.