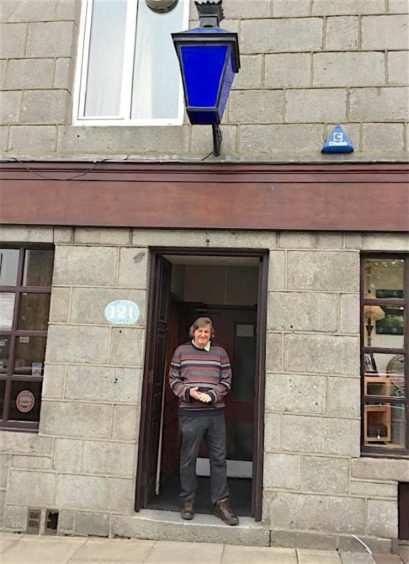 It was one of the most cherished TV series ever made in Scotland – not least because John Byrne's 'Your Cheating Heart' was only broadcast once back in 1990.
But now, singer Eddi Reader has revealed how filming took place around Aberdeen's Beach Ballroom and spoken about being introduced to the delights of the Blue Lamp; a well-known city pub which has been a spiritual home to thousands of musicians, comedians, students and other visitors, locals and tourists alike, during its 70-year history, but which lost its renowned owner, Sandy Brown, to cancer last week.
As a family-run business, the Lampie established a reputation for staging everything from folk to jazz, blues to Americana and comedy, and although the reticent Mr Brown never used one word where none would suffice, his passion for helping emerging talent, allied to his refusal to charge artists for using his premises, became the stuff of legend.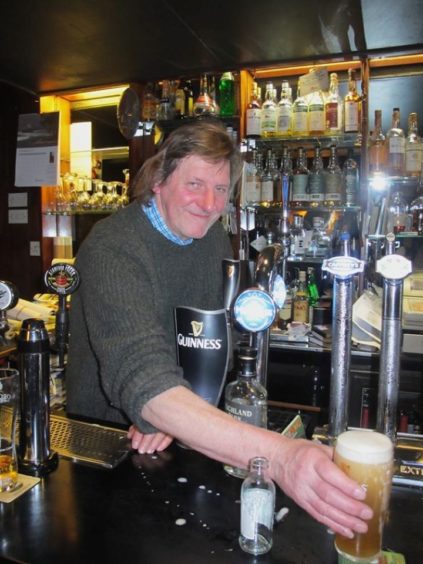 As Ms Reader recalled this week, he was unfazed by playing host to the stars of a major drama production, packed with a 'who's who' of Scottish acting, including John Gordon-Sinclair, Ken Stott, Peter Mullan, Tilda Swinton and Helen Atkinson-Wood.
She took the role of Jolene Jowett, who with Billy McPhail (Katy Murphy), formed the country and western duo 'The McPhail Sisters' and, although the programme was much darker than Byrne's previous work 'Tutti Frutti', Ms Reader insisted she had nothing but fond memories of her filming schedule in the Granite City, even if the experience required an extra layer – or three – of thermals.
She said: "It was a cold night in Aberdeen alright, but the bikers at the Blue Lamp – some of whom were hired as extras – treated me to whisky and they made the last scene in Your Cheating Heart the party that it really was.
"I met (the late Dundee singer-songwriter) Michael Marra (co-musical director with Rab Noakes) for the first time, and fell in love with him. He was like a wee Columbo character; he put me at ease immediately, because I was with all these big shots.
"I couldn't believe how great and humble he was. Rab was brilliant as well. It was a fantastic musical experience as well as being my first acting job. I loved the fact they got their breakfast and their make-up done for them."
"So it was a good time. Sandy was also a lovely man and he made the Blue Lamp an iconic place, somewhere I have never forgotten about, so I'm sad to hear he has gone."
---
Sandy encouraged so many bands from across the music world
Mr Brown was in his element whenever there was the chance of promoting and encouraging fresh blood to take centre stage. Friends and colleagues testify to how he would stand in the wings, offering quiet support to those who might be nervous and he was always the first person to boost newcomers' spirits with a hearty thumbs-up.
Funk band, James Brown is Annie, who have worked with Average White Band greats, Hamish Stuart and Mollie Duncan, loved the atmosphere at the Lampie and spoke highly about how it helped create a melting pot of music for every conceivable taste.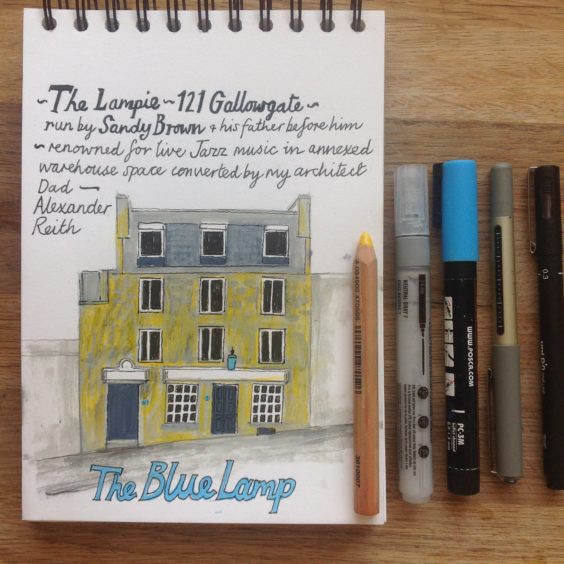 Their guitarist, Barry Gordon, said: "The Blue Lamp was always on our bucket list of places to play.
"We had heard a lot about how the organisers – Sandy in particular – went the extra mile to look after artists and make sure they felt welcomed. And we were.
"When we played there, Sandy was the first person to shake our hand and make sure we had everything we wanted.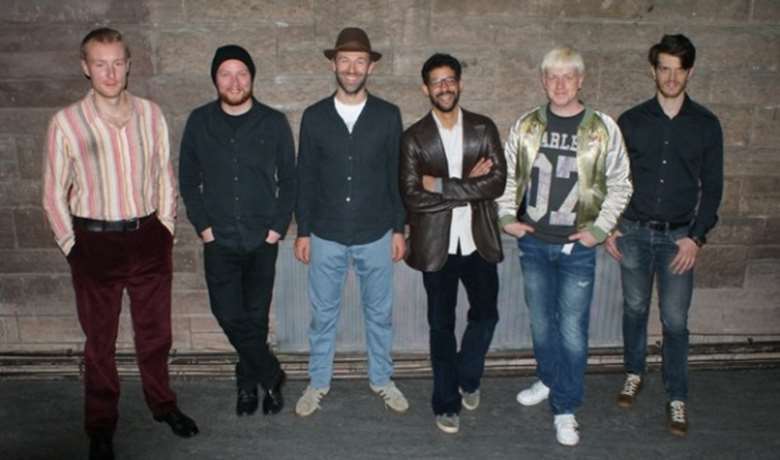 "The place had a family feel to it and it was one of our best-ever gigs. In fact, if I rightly recall, we came away with more cash than we initially expected, and that's testament to Sandy and the folks there for looking out for us.
"The venue will be a greyer place without him."
That warmth was echoed by award-winning Huntly star, Iona Fyfe, who recently graduated from the Royal Conservatoire in Glasgow, and spoke of her debt to Mr Brown for his support in the fledgling stages of her career.
She said: "The Blue Lamp was one of the venues where I cut my teeth as a performer and it was always such a welcoming place and offered something for everybody.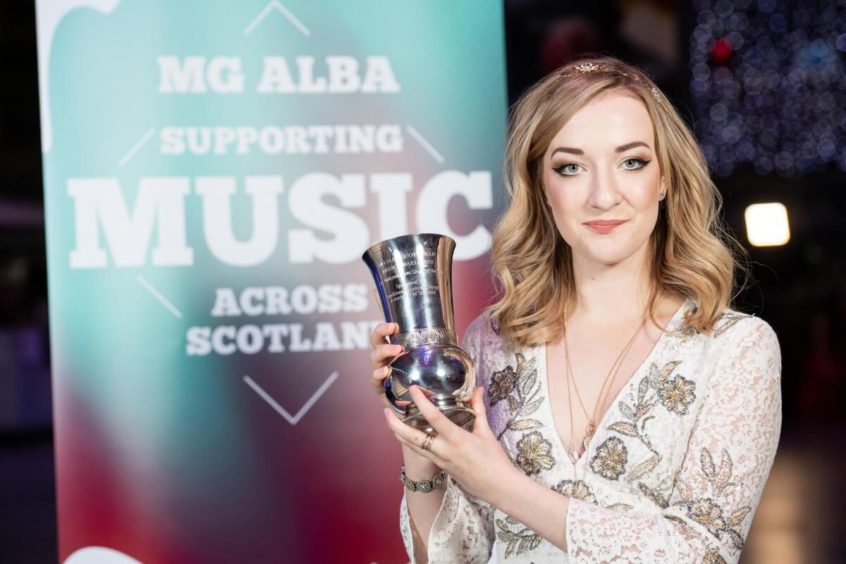 "From contributing one or two songs at Aberdeen Folk  Club which is housed in the Lampie, to performing on Aidan Moffat's 'Where You're Meant to Be' tour, to returning, as a professional singer with my band to perform a headline gig, it was always a joy to walk through the doors again.
"The Blue Lamp was always a favourite place to be with friends, some of my favourite gigs took place there, and it just won't be the same without Sandy."
---
A rite of passage for many families
Many youngsters in Aberdeen enjoyed their first tipple at the Lampie, whether as students or on an outing with their parents.
There was always an eclectic mix of acts on the repertoire, a jukebox, encompassing everything from 'Classical Gas' to 'Whole Lotta Love' and a sociable ambience, where the decibel levels rarely turned to anything more serious than good-natured banter.
Aberdeen councillor, Sandra Macdonald, was among the many people who was left devastated at the news of Mr Brown's death, from cancer, at ARI last week.
She said: "The Blue Lamp has been one of my go-to pubs since my student days. The legendary jukebox in the downstairs bar was a firm favourite in the 1970s as was playing space invaders in the upstairs bar.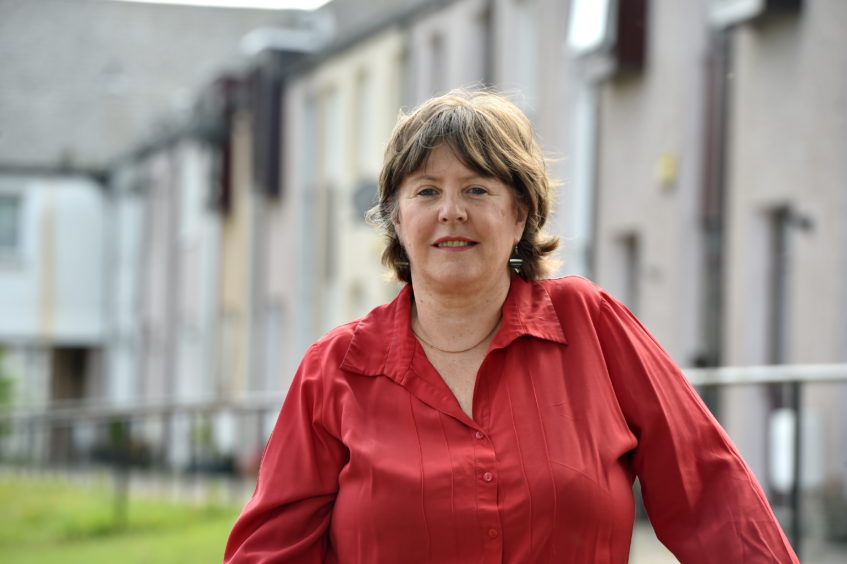 "Sandy's mum, 'Ma Broon', had a no-nonsense approach to running the pub and Sandy carried on in the same fashion.
"I recall the opening night of the vast, dimly lit new bar when Sandy expanded the pub to create one of the best live music venues in Aberdeen. Over subsequent years, folk, jazz, rock, blues, Hogmanay Nights, birthday parties, comedy nights have all featured.
"The Lampie employed many students and young people over the years, not least my fellow councillor Lesley Dunbar.
"It is one of the few city centre independent pubs to keep its character over the years, and to survive the ups and downs of the last 50 years.
"For my generation, and many others since, the Blue Lamp will always mean one man above all: Sandy Broon."
---
It was a heartbreaking moment when we heard the news
The folk who best knew Mr Brown were the many groups and organisations with whom he worked throughout the years.
And many of their members were genuinely grief-stricken at his passing, given they had last seen him as recently as a month ago at the Aberdeen Jazz Festival.
Neil Gibbons, a committee member of Jazz at the Blue Lamp, summed up their feelings.
He said: "It is heartbreaking that our dear friend and colleague, Sandy Brown, owner of the Blue Lamp and genuine Aberdeen legend, has died.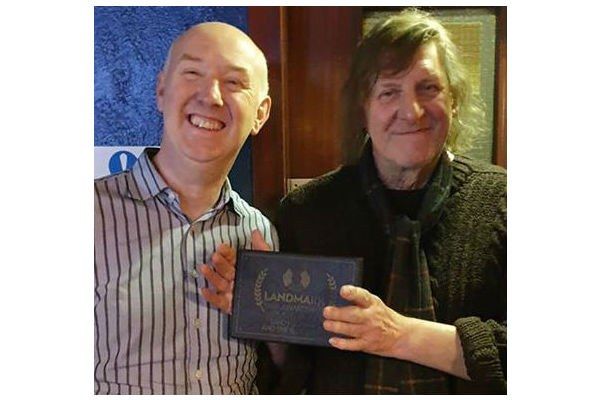 "We are all deeply saddened by Sandy's passing and are thinking also of our own loss of this quiet unassuming man who did so much for live music in Aberdeen.
"I first met Sandy nearly 20 years ago when my friend and I had this crazy idea to start a jazz club in Aberdeen.
"We thought of many places where we could hold it, but in the end, it had to be in The Blue Lamp.
"Sandy gave us one of his looks and his famous: 'Aye, well we'll see', but he provided everything we suggested, extended the stage, upgraded electric power, put up the lighting, and this was all done quietly in the background without any fuss. That was Sandy's way…quiet but always supportive especially if live music was involved.
"Jazz wasn't his first love, but he did love having the Blue Lamp host so many great musicians and the bustle of a busy night and I often caught him standing watching a performance and truly appreciating it.
"Sandy was certainly a man of few words, but he was easy company and while the music was playing next door, Sandy and I would share some cheese and oatcakes and discuss life, Aberdeen, music, politics…all in a handful of words.
"I personally will miss him terribly and I know that his staff and our audiences and musicians will miss him too."
As will anybody else who met this lovely, self-effacing character.