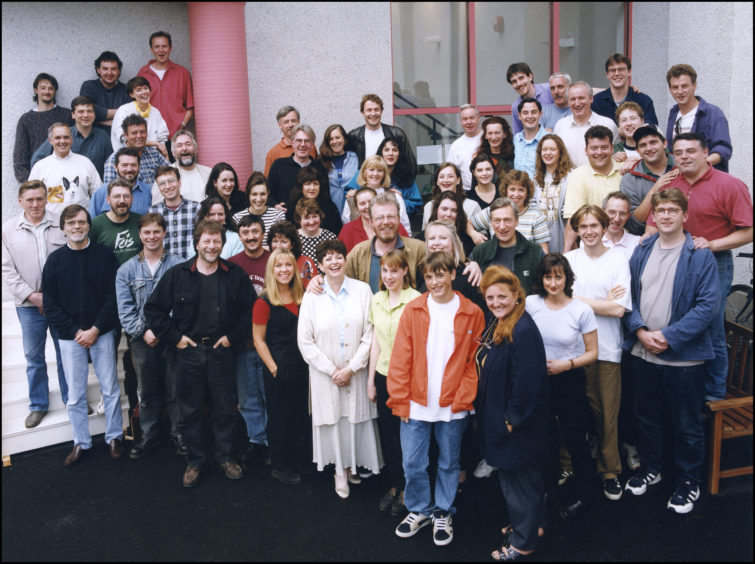 It was a television programme which boldly went where nothing like it had gone before.
Even now, almost 30 years later, the notion of filming a soap opera in such a remote part of Scotland as the Western Isles – and recording it in Gaelic – sounds as if it could have been a recipe for minuscule viewing figures and an ignominiously short run.
Staple feature
Yet, as it transpired, Machair – the Gaelic word for low-lying arable or grazing land formed near the coast by the deposit of sand and shell fragments – disproved such fears by becoming a staple feature of the TV schedules throughout the 1990s.
It caught the public's imagination and much of that was down to the innovation of its creators, Peter May and Janice Hally, who breathed life into their characters and spent months in and around Stornoway, Tarbert and Leverburgh to bring the idea to fruition.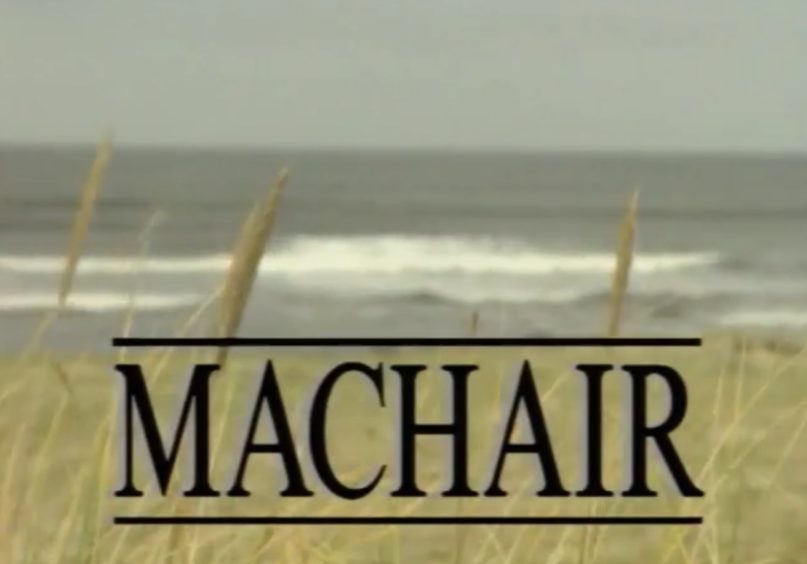 Mr May has subsequently become one of the world's best-selling authors, following the success of his Lewis trilogy, and such standalone thrillers as Entry Island, Coffin Road and Lockdown – the latter of which presciently predicted a world in quarantine.
But he still savours the time he was involved in sowing the seeds for the Machair phenomenon as he explained how it all happened.
He said: "We were actually commissioned to come up with an idea for a Gaelic-language soap opera by Scottish Television when government funding became available for Gaelic programming in the late 1980s.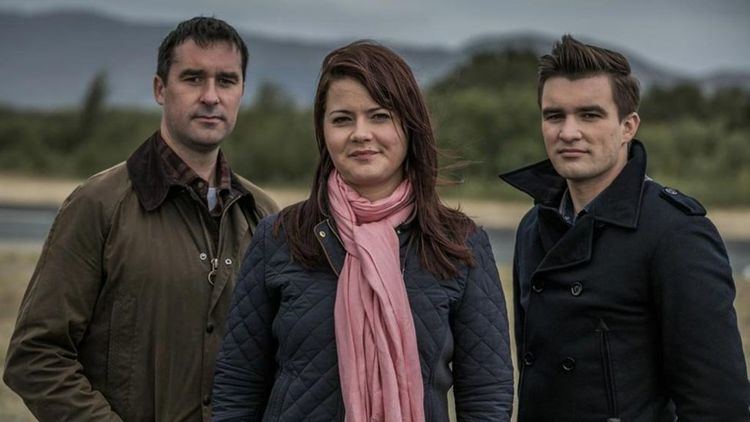 "They funded the research and development phase which took nearly a year.
"We then produced the format for Machair, with a number of basic character outlines and the stories for the first 50 or so episodes.
"That document also contained the rationale and motivation behind the series, which we always believed would best serve the Gaelic language by being broadcast on mainstream TV at peak viewing time.
"The document became an integral part of Scottish Television's pitch to the broadcasting authority for the renewal of its licence in 1990, and I think it was influential in their winning it.
"The series was subsequently shown at peak viewing time on Tuesday evenings, it became one of the top 10 most-watched shows in Scotland, and won a 33% audience share (and this was at a time when Channel 4's flagship soap, Brookside, was getting a 16% share in Scotland).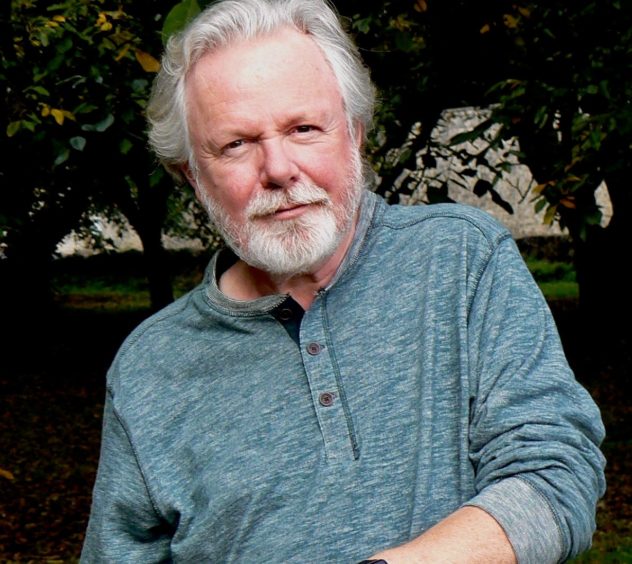 "So it definitely found an audience and we were all very encouraged by that."
No work on a Sunday
During filming, the cast and crew, including Mr May, lived on the Isle of Lewis for five months out of every year, with the remaining time spent back in Glasgow working on post production, and then pre-production for the following series.
There was nothing straightforward about the process of bringing it to people's TV screens, given the vagaries of the climate in the Western Isles, the difficulty in travelling there and back to the mainland and being unable to work on Sundays.
But none of these issues proved insurmountable to Machair, which was written in English and translated into Gaelic, as the prelude to being given subtitles.
The late Kenneth Roy, TV critic of Scotland on Sunday, described the series as "a credit to the company and a smack in the face to those of us who were doubtful".
After a few episodes, he said: "It is even better than it looked at first glance and is quite simply the best thing to have happened to television in Scotland for a long time."
It was nominated for awards for production and writing from the Celtic Film Festival and Writers Guild of Great Britain.
Biggest challenge
And eventually, more than 150 episodes were produced from 1993 to 1999 in what was a punishing schedule for the participants.
Yet, as Mr May declared, these considerations merely brought people closer together.
He added: "The biggest single challenge to shooting Machair, by doing it single-camera and entirely on location, was the weather.
"We filmed in some of the most appalling conditions imaginable, and always had to remain flexible with both script and schedule.
"Amazingly, it all ended up looking great on screen – which was a credit to the highly professional crew that we imported initially from The Bill in London, before we began developing local talent.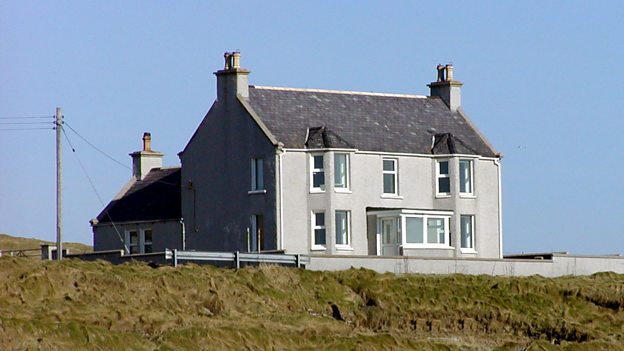 "The other major challenge was technical.
"Sophisticated camera and sound recording equipment required a high degree of maintenance, and so good lines of communication by air between Stornoway and Glasgow were essential to keeping us on the road.
"After three or four series, we obtained funding to build a sound stage in Stornoway, a hugely ambitious project that enabled us to built indoor sets, replicating interiors that we had been shooting on location.
"That saved travel time and it also meant that we were much less weather-dependent than we had previously been.
"This both speeded up production and cut costs."
If there was any initial scepticism about whether the programme would work, these were swiftly dispelled as both armchair viewers in Stornoway and their counterparts on the Scottish mainland were captivated by the screen chemistry of the cast and the wild and rugged scenery which highlighted the tourism potential of the Isles.
Among the Gaelic writers employed on the series were Donald Smith, Iain Finlay Macleod, and Aonghas 'Dubh' MacNeacail.
Regular cast members included Simon MacKenzie, Anna Murray, Kenny MacRae, Duncan MacNeil and Tony Kearney.
Mr May said: "The series was hugely well-received by the locals, from among whom we recruited all the acting 'extras' and the ancillary crew.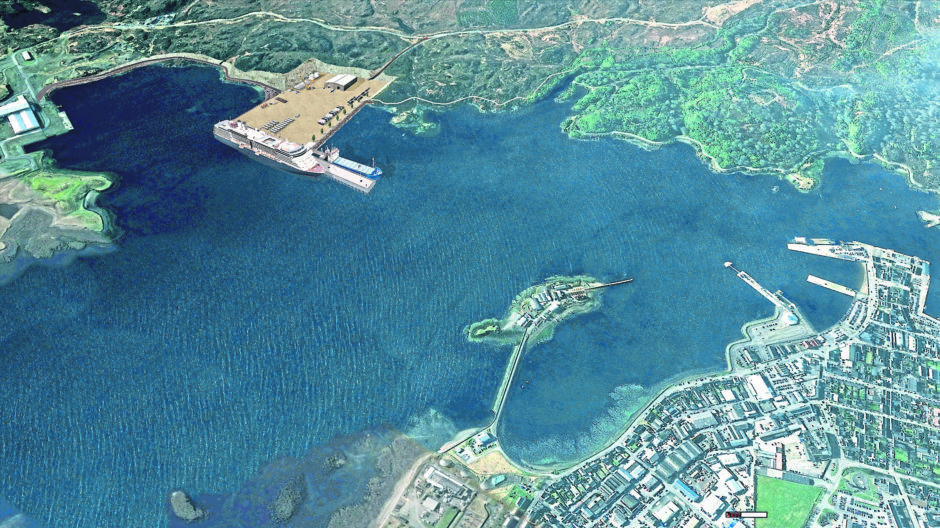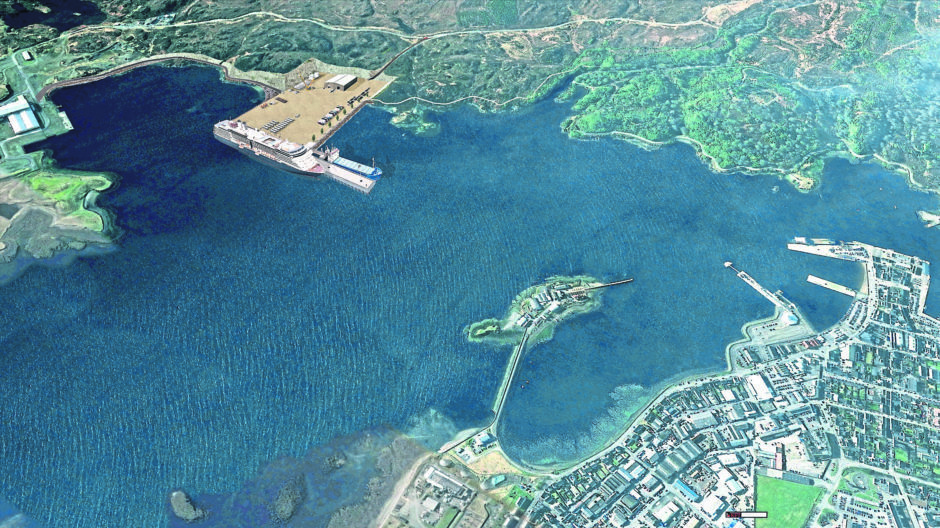 "A cast and crew of around 60 people brought much-needed revenue to the island, and with much of the annual £3 million budget being spent locally, it provided a huge boost to the local economy.
"The show also brought a big increase in tourism, further augmenting the finances of the Outer Hebrides.
"Among my favourite memories are the barbecues we all held – very often in the rain – nearly every Sunday on remote beaches where we would not offend the sensibilities of the locals.
"They were a much needed release of tension for cast and crew after an intense working week and we enjoyed these occasions immensely."
End of the line
The writing and producer team of May and Hally were instrumental in the first 99 half-hour episodes.
After they left, more than 50 further episodes were produced, but audience figures gradually dropped and the show was eventually cancelled.
But not without Machair making its mark as a genuinely trailblazing piece of TV and a series which emphasised how rapidly filming techniques had evolved.
---
Peter May on the man who inspired Scotland's crime-writing boom
Scottish writer, Peter May, has sold million of books in recent years and had his works translated into 32 languages.
But the author, who recently unveiled his new work A Silent Death, has hailed the late William McIlvanney as the catalyst for the staggering success of crime fiction in 21st century Scotland.
In recent years, the likes of May, Ian Rankin, Stuart MacBride and Val McDermid, allied to the emergence of popular authors such as Lin Anderson, James Oswald, Denise Mina, Chris Brookmyre and Louise Welsh and newcomers including Margaret Kirk, Neil Lancaster and Alex Walters, has sparked the boom in visceral and often gory works which have propelled crime to the number one genre in Scottish literature.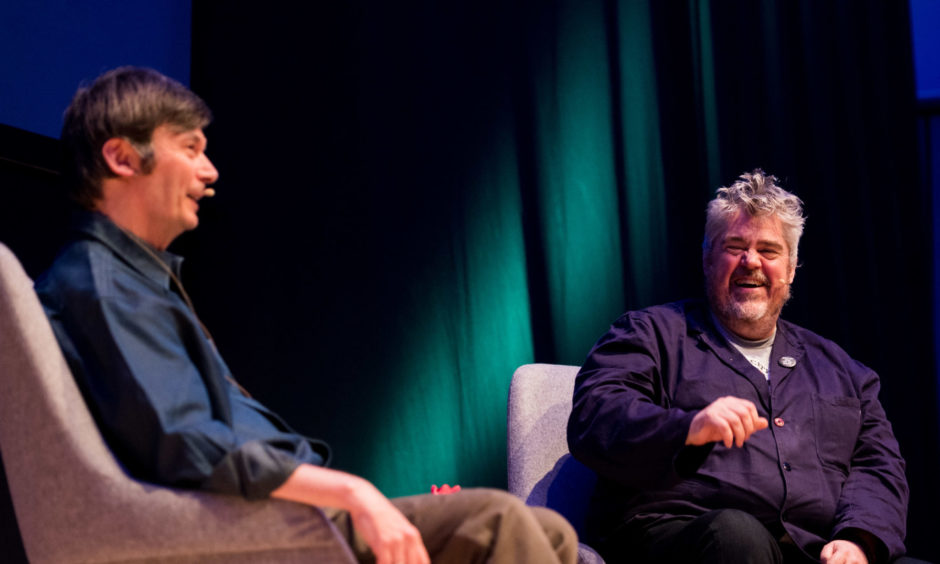 The creation of such events as Bloody Scotland and Granite Noir, staged across Aberdeen every year, has also boosted interest in subjects as diverse as forensic medicine, psychological profiling, investigating murders and identifying poisons.
Jack Laidlaw
Yet Mr May, who has written extensively about the Western Isles as part of his Lewis trilogy, believes the phenomenon can be traced back to McIlvanney's Detective Inspector Jack Laidlaw, who appeared in the first of three novels in 1977.
He said: "William blazed the trail back in the 70s by bringing a literary element to his crime fiction and he gave everybody else permission to go down the same road, which helps explain why the genre is flourishing.
"There has always been a tradition of fine writing in Scotland, but crime never used to attract much attention until the Laidlaw books were published.
"Another factor is the Scottish sense of humour, which can sometimes can be a bit grim and caustic, but it's still there, and we often find it in the darkest of situations.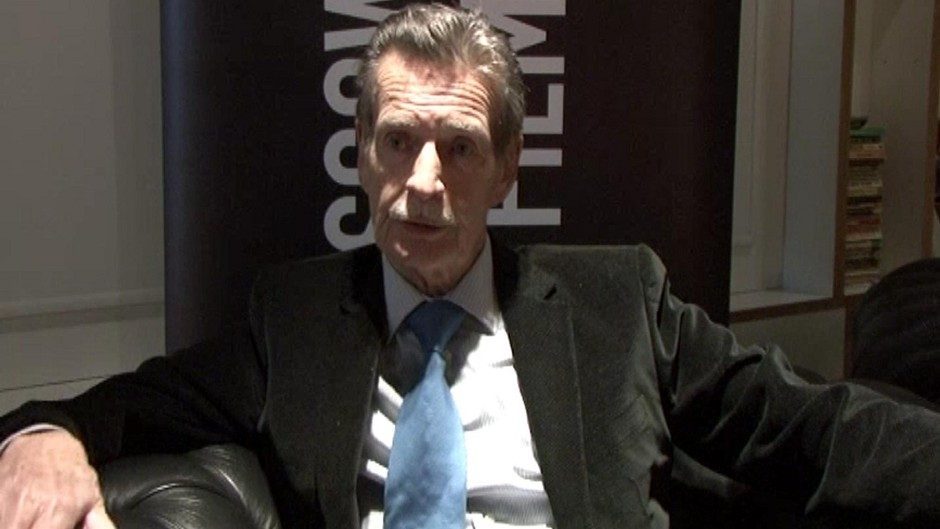 "You read a lot of crime novels in the United States, for instance, where they are very po-faced and everything is taken incredibly seriously.
"That's maybe understandable, but you shouldn't forget people are buying these books to be entertained as well as being gripped and caught up in the mystery.
"I think a lot of the Scottish detectives and police officers are presented as being more human than in some other places.
"We all know life can be grim, but there is also a black humour, a gallows humour in many of the books being produced by Scottish authors."
---
A Silent Death raises the spotlight on deaf-blind youngsters
Peter May has never been interested in pursuing a conventional path to literary success, preferring to delve into uncharted areas.
His latest book, A Silent Death, features a character who is deaf and blind and the writer carried out extensive research before starting work on it.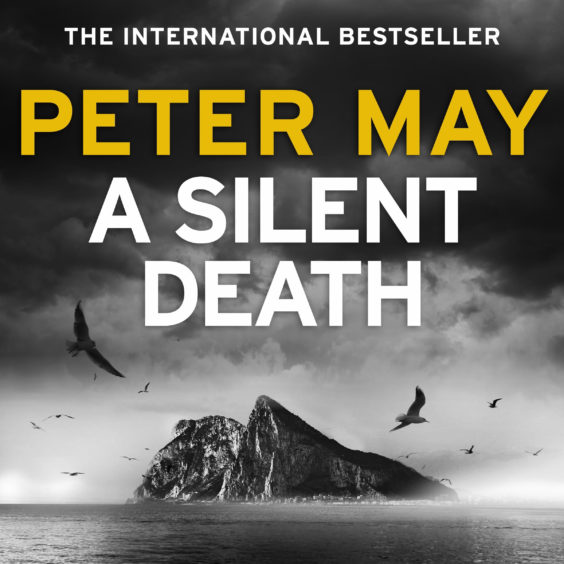 He said: "I first developed a consciousness about the phenomenon after watching a TV advertisement appealing for money for deaf-blind children.​
"I wondered what on earth it must be like to be deaf and blind. It was unthinkable.
"To lose both primary senses and become trapped within yourself, with your own body becoming a prison and confining you in a world of darkness and silence.
"I began to research the subject and quickly discovered it was more prevalent than one might have anticipated. There are 10,000 sufferers in the UK alone, with that figure expected to rise in the next 15 years.
"In the past, the treatment of a lot of these people was horrendous. Many teachers simply didn't bother to try to help them.
"I decided to explore the condition of deaf-blindness through the character of a middle-aged woman, Ana, by delving into her experience through a first-person narration.
"We accompany her on her nightmare journey into complete hearing loss and total blindness and, through her limited senses, we learn more about the book's main antagonist when he takes her hostage."