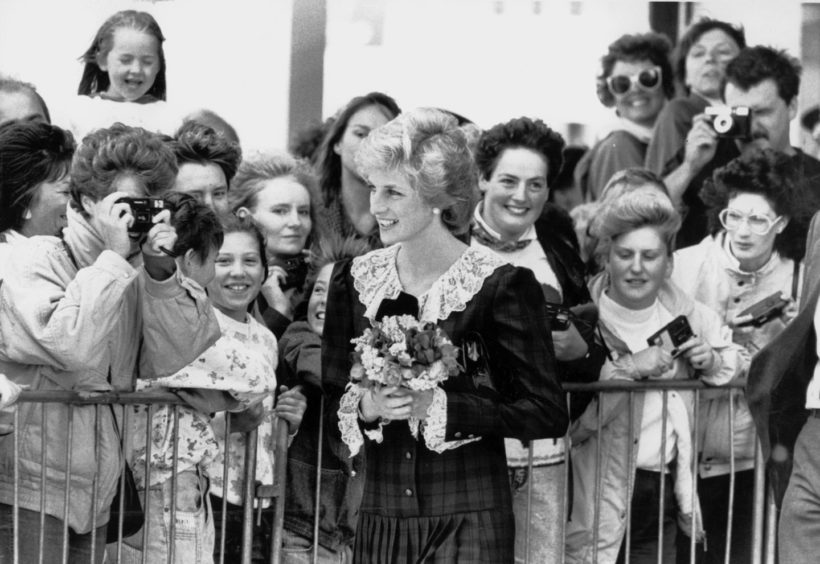 Aberdeen's suburbs and communities have always played a vital role in making the Granite City as great as it is.
Join us now for a look back over the years at how areas have changed, how people used to live, work and enjoy themselves. See if you can spot some familiar places and faces as we open our archives.
---
Peterculter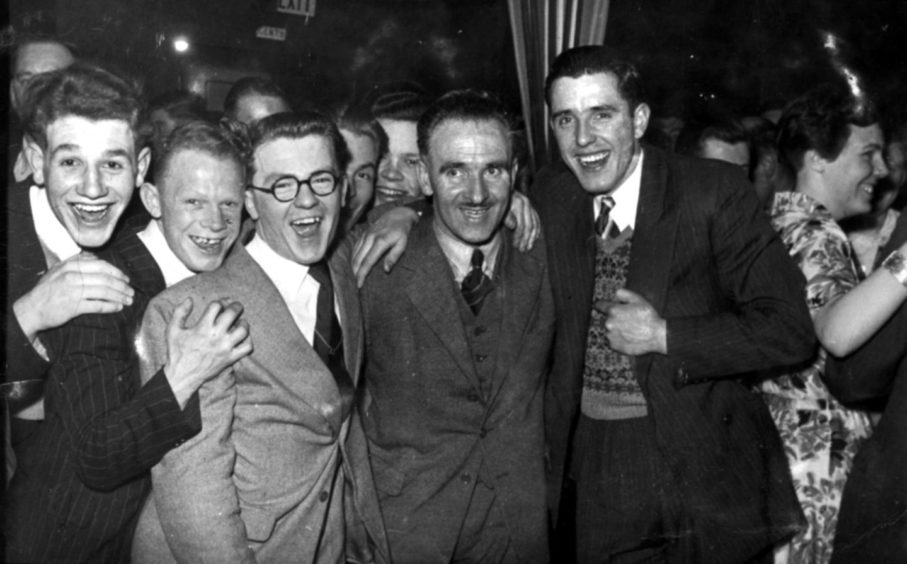 Culter Football Club dances used to be one of the social highlights in the community in the village hall in the early 1950s. This picture was taken on March 20 1953. An indication of the popularity of these dances is that the music was provided by the top Scottish country dance band – Jimmy Shand.
---
Kincorth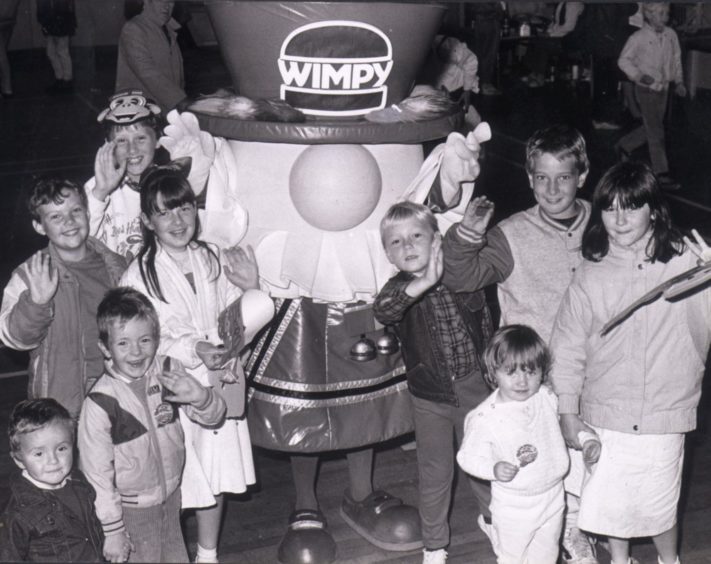 Youngsters came face to face with the mascot of Wimpy Burgers at Kincorth Community Education Centre Gala back in 1987.
---
Mastrick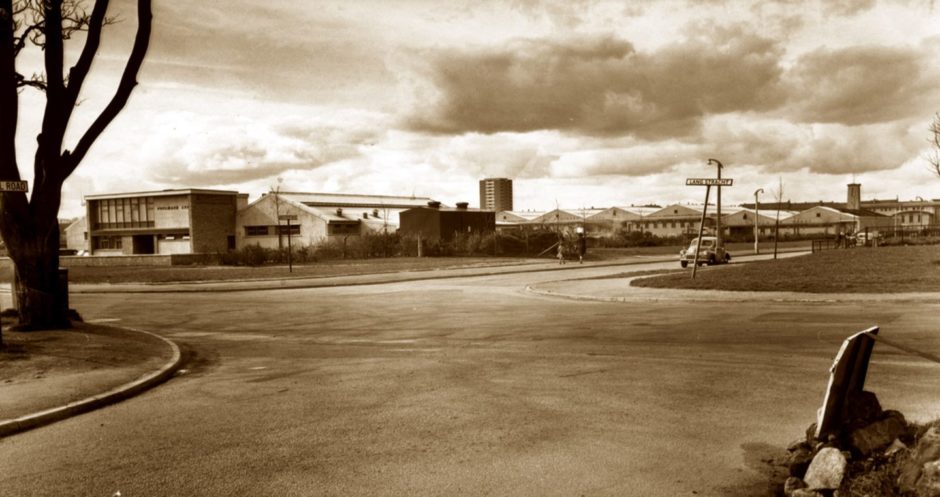 The junction of Lang Stracht, Summerhill Road and Mastrick Drive as it was in April 1964, before the road was turned into a dual carriageway.
---
Cove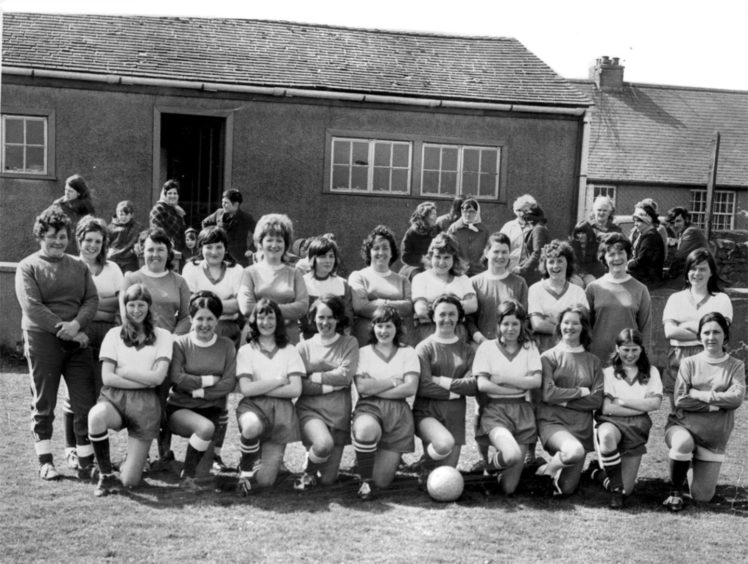 Women from Cove took to the soccer fields in 1972 to play out their first match against each other. They were also raising money for the Evening Express Lifeline appeal to buy a whole-body scanner for Aberdeen Royal Infirmary. The teams – Cove Thistle and Cove Rangers – were only formed a few weeks before this picture was taken.
---
Union Terrace Gardens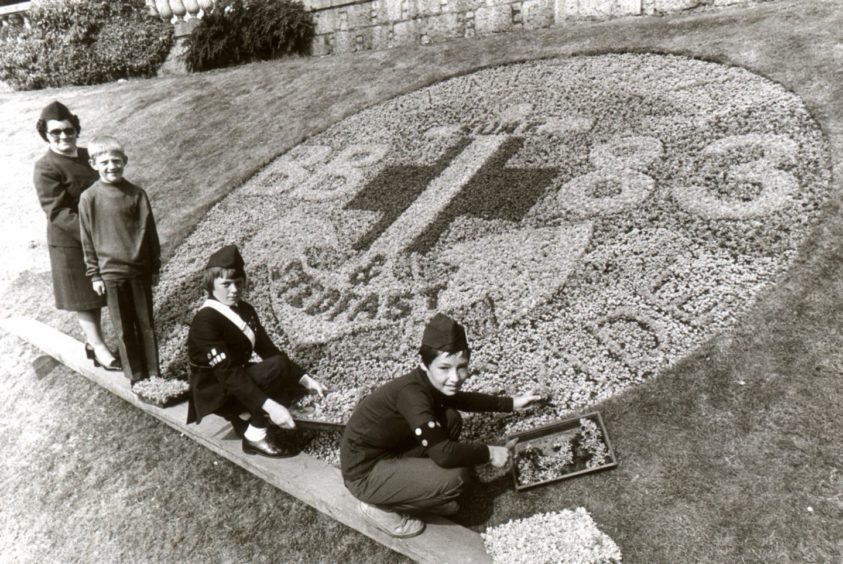 A floral display in Aberdeen's Union Terrace Gardens marked the centenary year of the Boys' Brigade in 1983. Working on the display were, from left, Mrs Florence Allan, Anchor Boy chairperson, Grant Davidson, Alan Diack and Alan Fraser.
---
Milltimber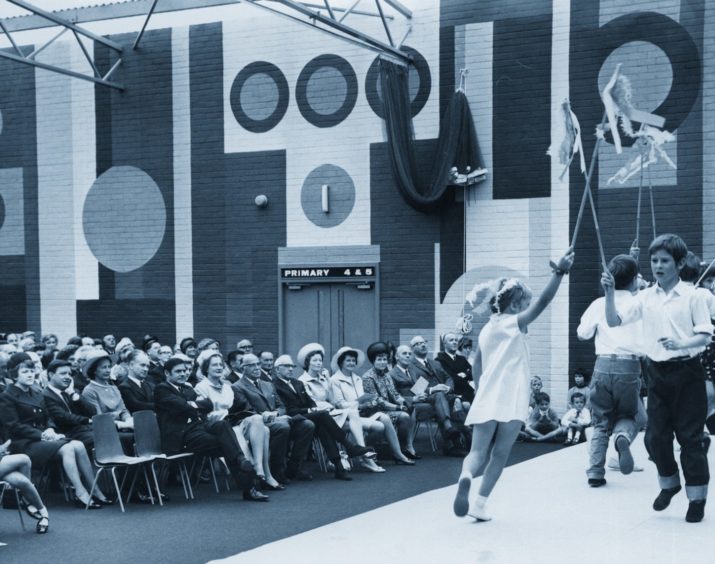 Pupils of Milltimber School entertained guests at the formal opening of the school in June 1970.
---
Northfield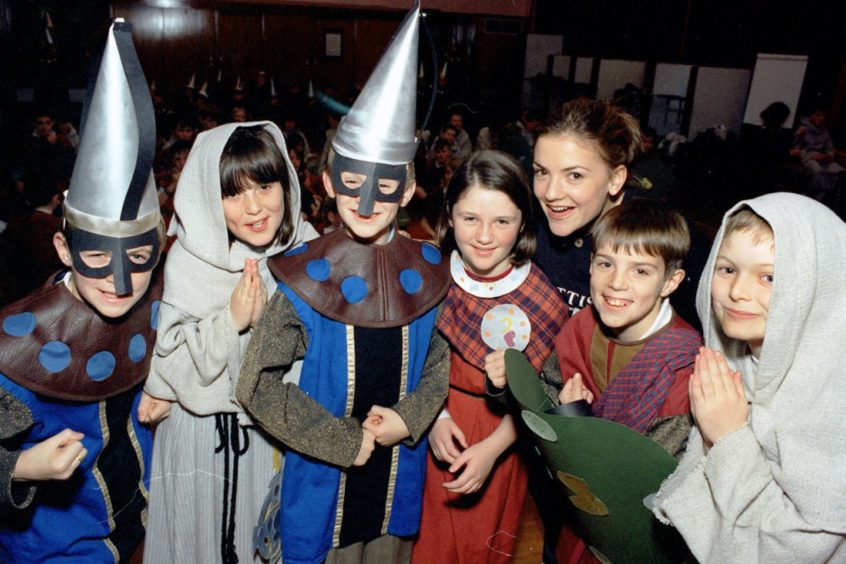 Scottish Opera drama specialist Mori Christian gives advice to Springhill Primary pupils, from left, Mori-Gregg Smith, Sarah Copland, Paul Geddes, Laura Cowie, Richard Dines and Stephen Strachan who took part in the Viking story Alba as part of a Scottish Opera For All workshop in 1996.
---
Woodside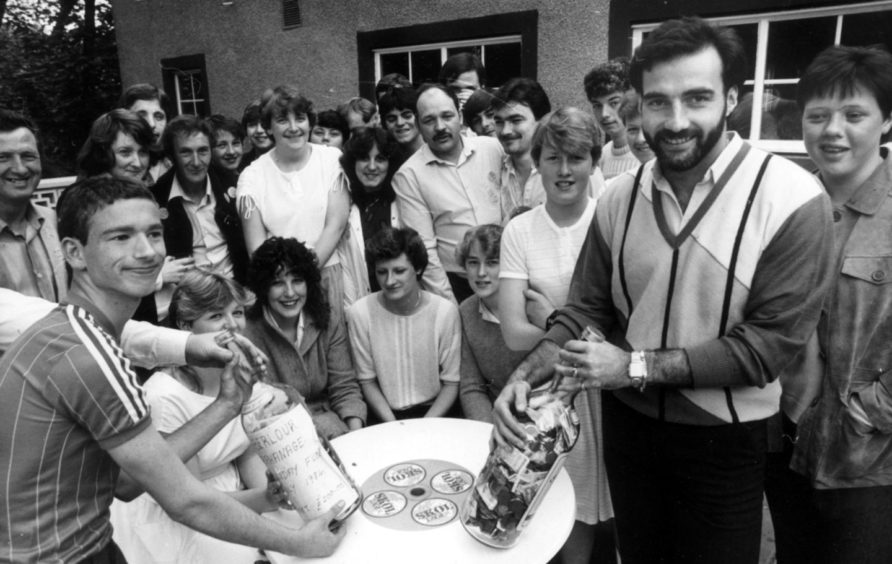 Dons captain Willie Miller gets ready to smash bottles of cash, donated by customers of Seton Lodge Hotel, Woodside, for Aberlour Children's Home, Bridge of Don in 1984. On the left is 16-year-old Kenneth Gordon from the home who came along to help count the cash which will be used to help pay for a holiday at Butlins in Skegness and a video recorder.
---
Balgownie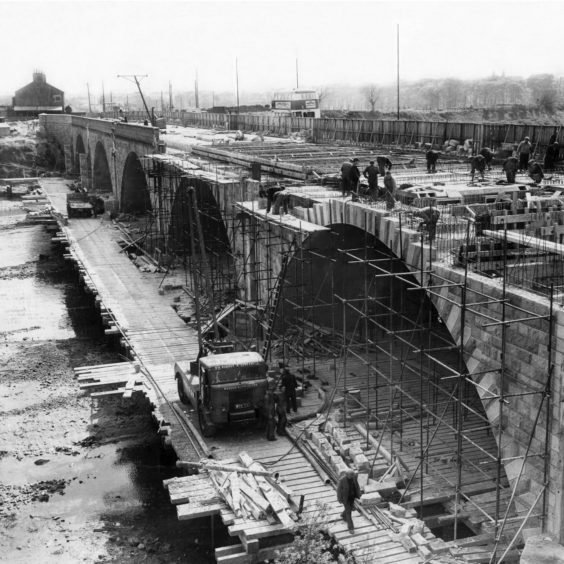 Work to widen the bridge over the River Don at Balgownie, Aberdeen, is well under way in 1958.
---
Berryden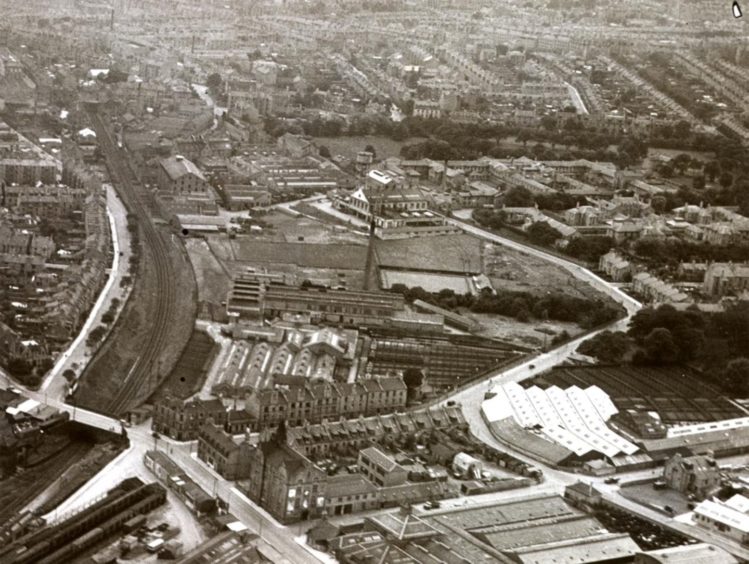 An historic picture of the Berryden area of Aberdeen, probably from around the 1950s in the heyday of the railways. Storage depots which were served by the busy railway network dominated the area.