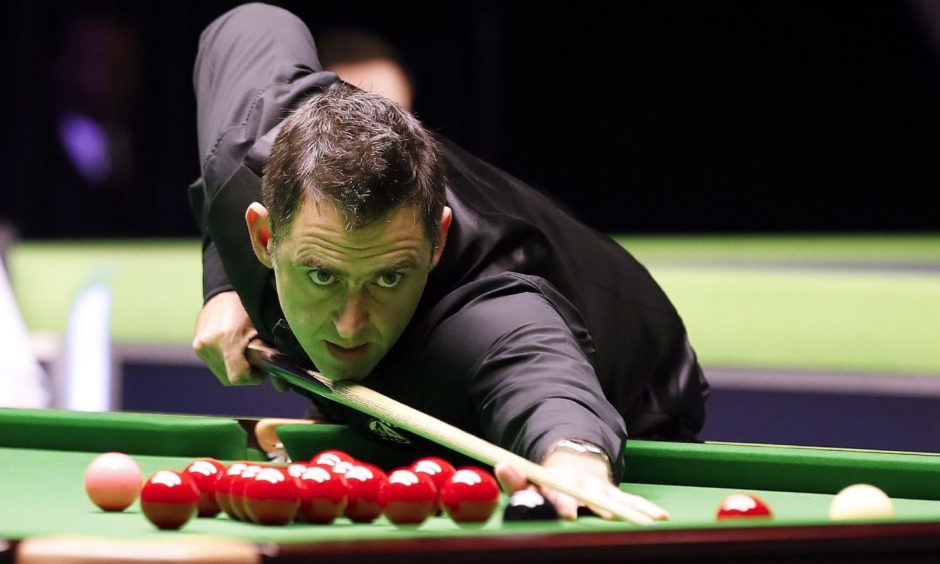 It was one of those assignments which always seemed in danger of turning into a Martin Scorsese movie.
And it happened in 1992 during a visit to the Norbreck Castle Hotel in Blackpool; an old-worldly seaside setting with a tea dance in progress, a string quartet sawing away and where one half expected Hercule Poirot to mince into the lobby in his perfectly-polished spats and demand to know what had happened to his copy of The Times.
The plan – which had been organised by a renowned older colleague, Terry Smith – was for me to meet up with a rising star of snooker, discuss his ambitions to turn professional and analyse the grand predictions which were being made for his future.
"Believe me, it will be worth it,' said Terry. "You're going to see something special."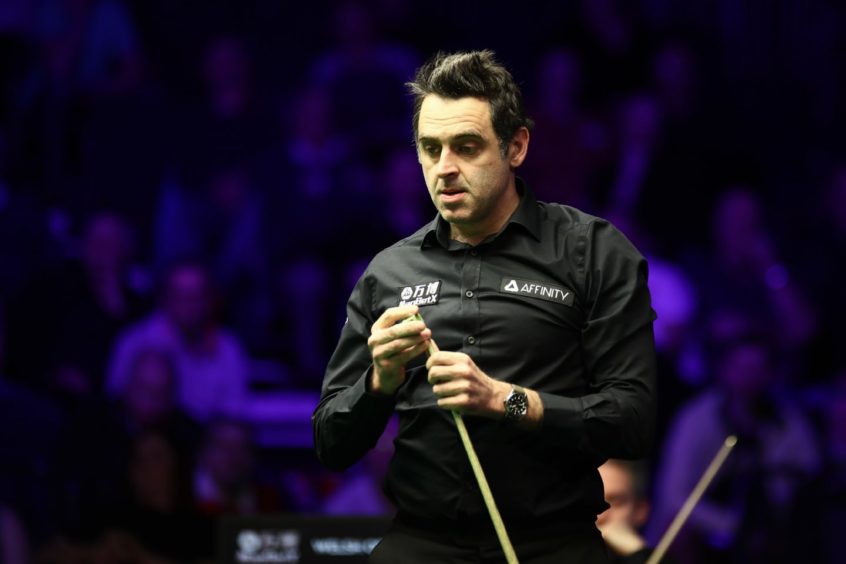 In normal circumstances, it would have been a straightforward assignment, but the youngster in question was a 16-year-old Ronnie O'Sullivan and I have never forgotten the fashion in which he reacted to our initial meeting.
Nor, to be fair, has the man himself.
A decade later, when we rubbed shoulders again for a chinwag at Edinburgh Airport, he recalled how his life had been transformed forever with the imprisonment of his father for murder.
He said: "Oh yeah, sorry mate, I'd forgotten about talking to you in Blackpool, but things were going crazy at that stage.
"I spent three and a half months in Blackpool and I was really excited because I had qualified for the 1993 World Championship.
"But then, within the next few days, when I returned to London, it all collapsed around my ears when my dad was found guilty of murder and the judge sentenced him to life imprisonment, with a minimum recommendation of 18 years. It crushed me!"
That explained why O'Sullivan had been like a caged, coiled spring when we met. A young man who seemed in the edge of a nervous breakdown, and who couldn't keep still for an instant – or not once he had left the table where he excelled.
And that experience summed him up and emphasised how he could knuckle down to his responsibilities at the Norbreck Castle Hotel.  He wasn't enjoying himself, but he could cope with the intense demands of the schedule at the venue for the qualifiers for the main tournaments shortly after the game was thrown open.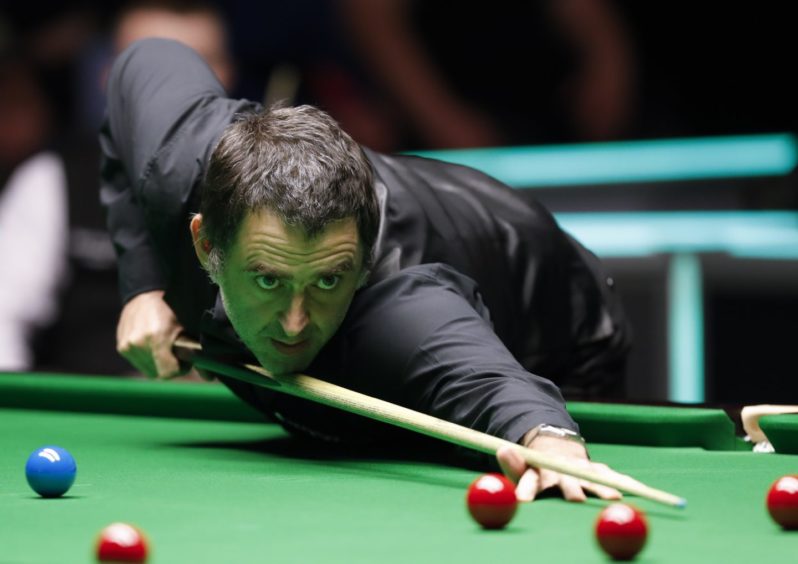 It was a sprawling arena, equipped with a main hall which could accommodate up to 20 tables and, wherever you looked, would-be stars were potting balls, building breaks, winning, losing and, in some cases, imploding under the weight of expectation.
If it was Tuesday, it wasn't Belgium, but you were trying to qualify for the Dubai Classic.
If it was Thursday, then your objective was to reach the UK Championship. There was a relentless nature to the proceedings and the whiff of desperation in the nicotine-stained atmosphere. But, for every Rocket, there were at least 20 or 30 damp squibs.
That class of 1992 included no less than three players – O'Sullivan, Scotland's John Higgins and Wales' Mark Williams – who would subsequently become among the finest ever to grace the game and they all stamped their imprint on the Crucible in the years ahead.
But it was Ronnie who sparked the most attention. And not least because he breezed through his first 38 contests, eventually winning 74 out of 76 matches and showing plenty of glimpses of the spectacular pyrotechnics which became his trademark.
And it's still Ronnie who is the main attraction as he seeks his sixth global triumph at the World Championship which is taking place at the Crucible – with a socially-distanced crowd inside the famous auditorium – until August 16.
He is returning to Sheffield with reservations, has argued that the players are being treated like "lab rats" and has been criticised by defending champion Judd Trump.
Nothing new then.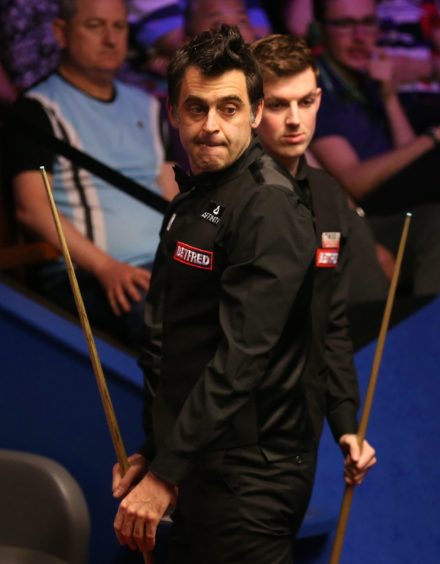 Because O'Sullivan, 44, has never been interested in going with the flow.
He told me in 2002: "You just got your head down and played day after day after day. There wasn't much else to do in Blackpool in August and September anyway.
"I wasn't interested in going to the seaside. All that mattered was snooker at that stage of my life. Sometimes, it could be incredibly boring. But I wanted to be the best and make my parents feel proud of me. I still do."
If he was the restless youngster, lurking in the Norbreck shadows, worried sick about what was happening back home in Romford, one couldn't blame him.
He was just a kid, albeit somebody who was looked after by a chap called Derek 'Del' Hill, who had the stature of Mount Rushmore made flesh and wore the stoical countenance of somebody who had seen it all before and wasn't surprised by anything.
Which, as it transpired, was just as well. After all, Blackpool in the autumn, with the sea wind buffeting the front of the Norbreck, was hardly Monaco or Miami.
Not that it was lacking in vice or men occasionally behaving badly, with nobody more adept at turning a kerfuffle into a full-scale row than the late Alex Higgins.
It was at the Norbreck where the Hurricane told a referee to move because "you're standing in my line of thought".
On another occasion, when he staggered into a Manchester nightclub on a Saturday night with a couple of burly companions, I asked them if they were offering the star some protection from the public.
One of them looked at me and whispered: "No, we're protecting the public from him".
That might have been sarcasm, but with Higgins, it was always difficult to tell.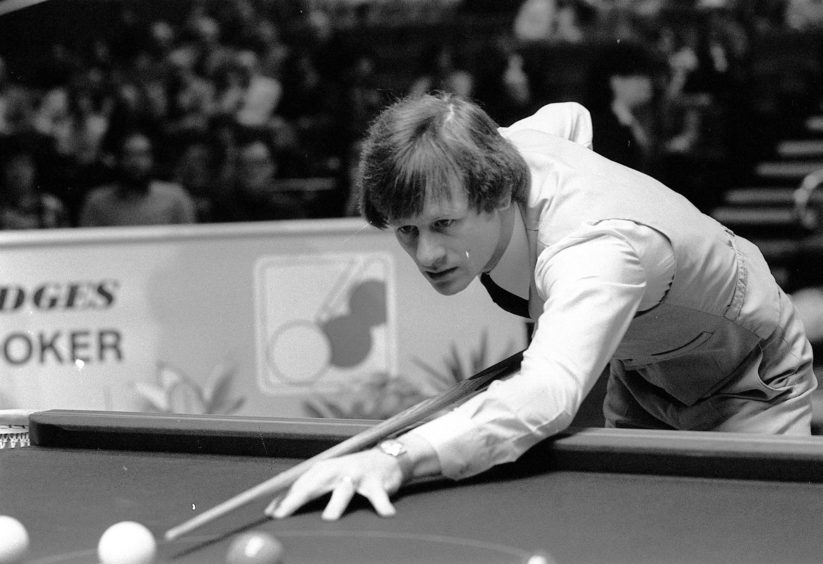 These tests of temperament, technique and stamina were great preparation for the relentless life of the itinerant snooker professional. Yet, while it had clearly worn down O'Sullivan by the stage of our meeting, he had attained his objective and shown the qualities which earned him so much kudos amid the controversy.
More than quarter of a century later, the Rocket's achievements have deservedly become the stuff of legend and despite his bouts of depression and disenchantment, which subsequently led to him discussing the benefits of Prozac – "I was churning, mate, absolutely churning, but it was a life-saver" – he has been the shining luminary in his domain after that harsh finishing school close to Blackpool Tower.
It's a testament to his resilience, his determination and, above all, his prodigious talent with a cue in either hand, and while some of the game's purists have shuddered at his eccentricities and idiosyncratic behaviour, he is to the green baize what Lionel Messi, Tiger Woods and Ben Stokes are to football, golf and cricket.
In the entertainment stakes, few feats anywhere else in sport have ever surpassed the unfettered brilliance displayed by O'Sullivan during his magical maximum break of 147 at the Crucible in 1997 when he cleared up all the balls in just over five minutes.
Those of us lucky enough to be in Sheffield were left rubbing our eyes in disbelief. Yes, the record books might tell us that Stephen Hendry and Steve Davis have been kings of the world more than the Rocket, but neither have produced the sustained potting pyrotechnics or box-office brilliance which O'Sullivan brings to the game.
I know he has his critics who argue he should play more events, and detractors who mock his moaning about the lack of personalities who frequent the modern circuit.
He's right, though. Some of the new brigade more resemble blank-eyed automatons than fully-fledged members of the human race.
In which light, it's remarkable that O'Sullivan is continuing to dazzle and destroy opponents. He once remarked: "I was taught to say nothing to the cops. To keep schtum. When the police came to my school to talk to the pupils about road safety or something, one officer asked me my name and I replied: 'No comment'.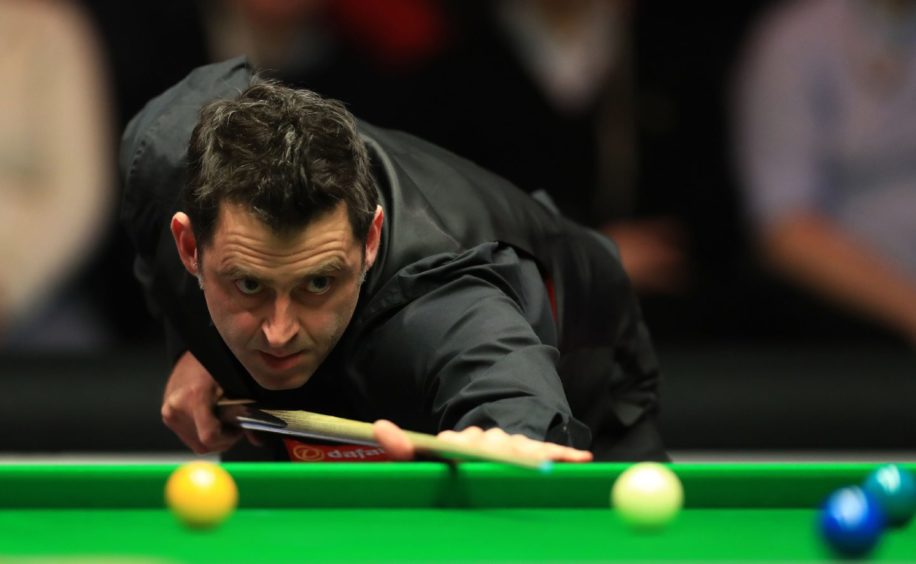 "Then, when my mum kicked me out of the house, I would go to fast food restaurants and order three hamburgers, two large fries, a giant chocolate milkshake, nine McNuggets, four ketchups, three barbecue sauces…and a Diet Coke.
"Heaven knows why I bothered with the Diet Coke, but there you are. My weight ballooned to 16 stone, 17 stone, and I had no discipline. I once met David Beckham at a club and I had my eyes opened to what a whale I had become. As we were leaving the place, I heard this lass tell her mate: 'Look, there's Beckham.'
"Her pal responded: 'What one? The fat one or the skinny one?'
"And I thought: 'God, I must be fat'.
"And I was – I was really enormous and it was exactly the boot up the backside which I needed."
Nothing has come easy to O'Sullivan except knocking reds and blacks into pockets at a rate of knots. But his contribution to snooker has been immense.
And it all started at the Norbreck, with the faithful Del Boy in the background looking out for the youngster even as he racked up 21 century breaks in his rookie year.
"I had hoped that I might get to The Crucible in two or three years," he told me, during that meeting in 1992. "But now, I expect to get there this time."
He managed it. And he is still on the prowl all these years later.