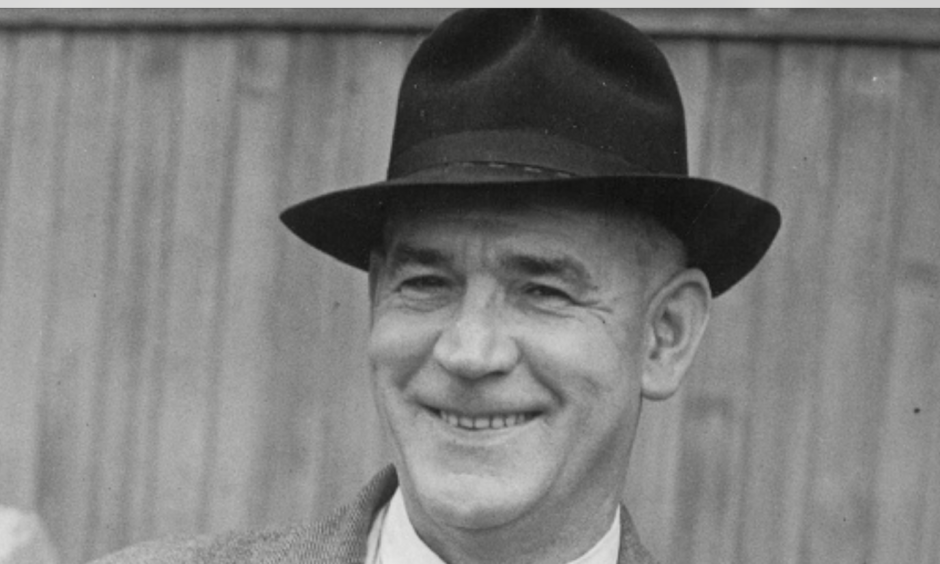 His name will forever be treasured in Aberdeen football circles as somebody who was a catalyst for a piece of sporting history.
After all, David Halliday was the manager who managed the Dons to their first-ever Scottish championship success, in the 1954-55 season.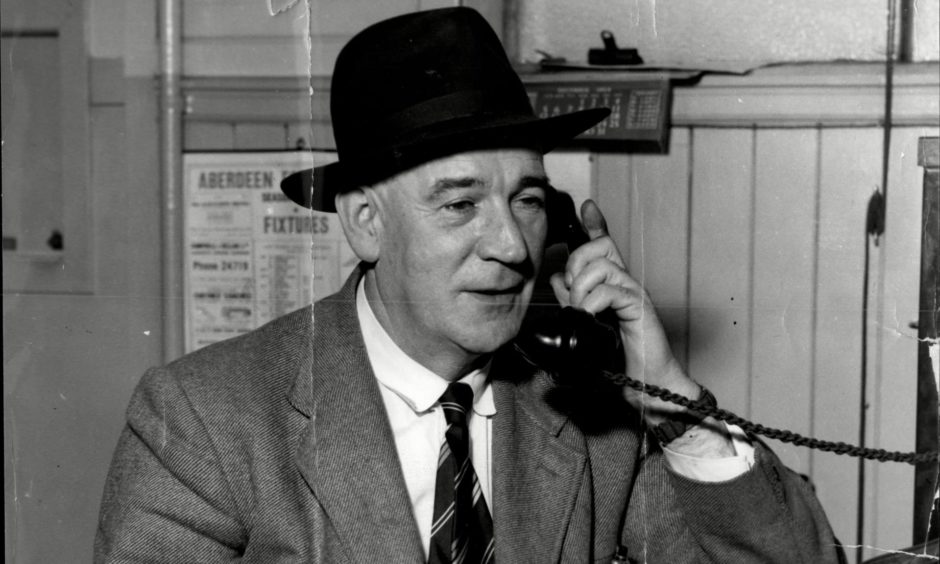 Yet, despite bringing a significant stash of silverware to Pittodrie throughout his tenure, and helping elevate the club during a long period as manager – one that straddled three decades on both sides of the Second World War – there are still plenty of people, even in his homeland, who know very little about Halliday's illustrious career.
However, a new book by acclaimed football writer Iain McCartney aims to set the record straight and demonstrate how he was a trailblazer in so many different areas.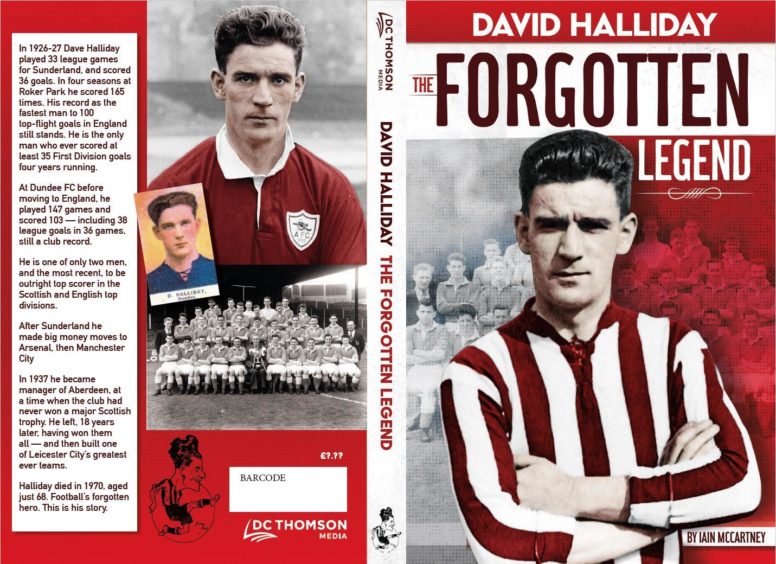 The Scot travelled thousands of miles during his time at Aberdeen to scour the Junior league, constantly on the search for new stars who might twinkle in the spotlight. He was both a master tactician and somebody with a penchant for attacking football.
And his attitude that genius was an infinite capacity for taking pains rubbed off on his colleagues and propelled the Dons into previously uncharted territory.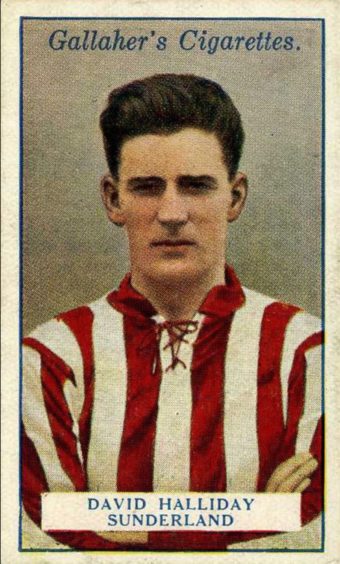 The peripatetic Halliday was a prolific striker at no less than six senior clubs: St Mirren, Dundee, Sunderland, Arsenal, Manchester City and Clapton Orient.
He is the most recent of only two players to be outright top scorer in both Scottish and English football's top divisions with 38 Dundee goals in the 1923-24 season and 43 Sunderland goals in their 1928-29 campaign.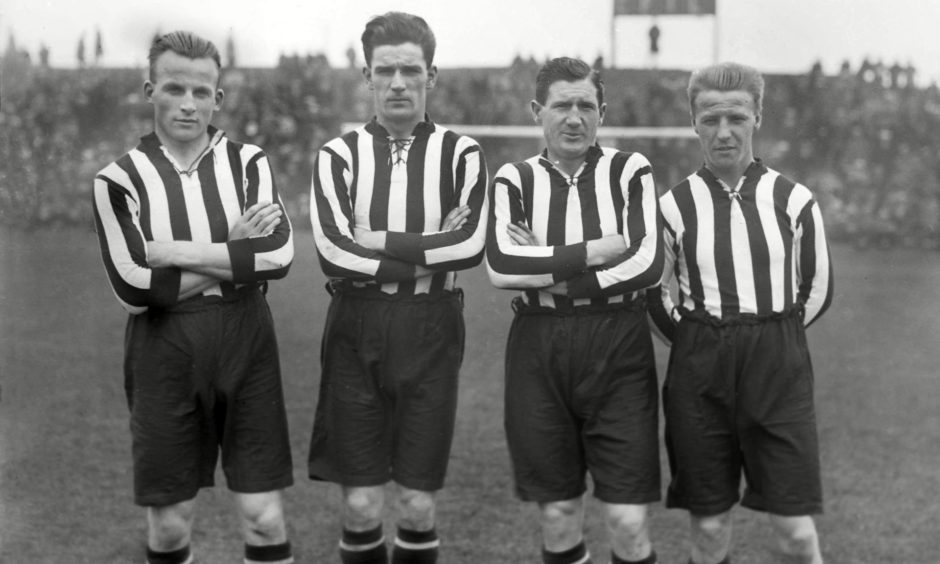 While in charge at Pittodrie, he won the 1946-47 Scottish Cup and the 1954–55 Scottish Football League. He also managed Leicester City to promotion to the top division in England by winning the 1956-57 Football League Second Division.
Yet there are plenty of members of the football community who can wax lyrical about Alex Ferguson's trophy-strewn period in the north-east but know little about Halliday beyond the bare statistics of the honours he achieved.
As McCartney said: "Probably the most remarkable thing about his career on and off the park is that he remains as something of an unknown.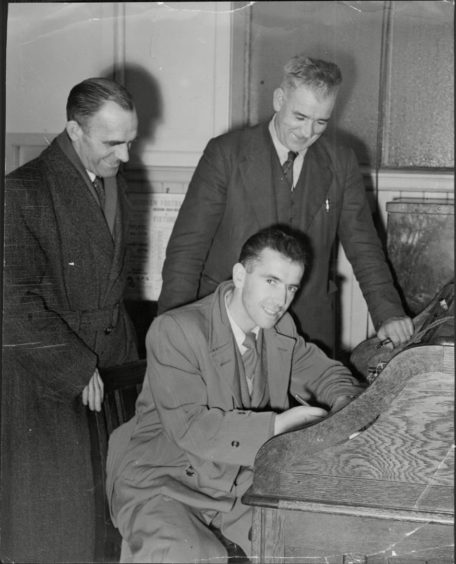 "Perhaps that's not the case in Aberdeen, but it definitely is elsewhere. When I was being asked what I was currently working on, I would reply: 'A biography of David Halliday', which would often produce nothing more than a blank expression.
"He was not given the credit he deserved, but simply got on with the job and he achieved an awful lot at Aberdeen FC.
"He knew what needed to be done to take them to a higher level, left no stone unturned, and he had the backing of forward-thinking people in the boardroom. It all added up to a recipe that brought the club a lot of success and their first championship title."
Halliday took up his Aberdeen managerial duties on January 11 1938 and arrived in the city with his wife and two children on a teeth-chittering winter's day, where he was welcomed by the directors at the railway station and immediately whisked off to Pittodrie to meet trainee Donald Colman and his squad of players.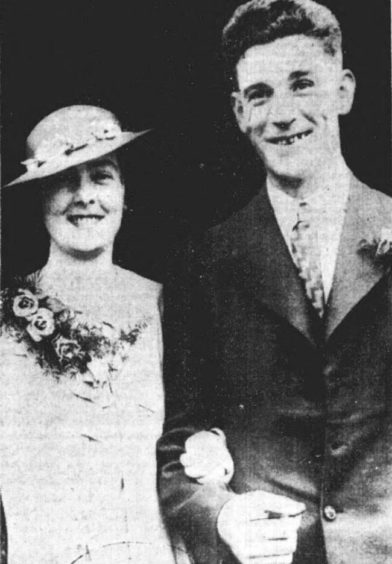 It had been 12 years since he had last visited the stadium, while with Dundee, and he was pleasantly surprised about the improvements that had taken place.
He was still only 36, but as he said: "My playing days are over. I made my final bow last Saturday in the FA Cup tie between Yeovil and Manchester United and I feel it was a fitting conclusion to my playing career.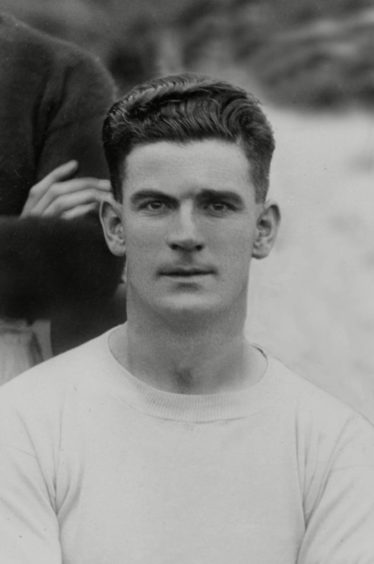 "We held United for an hour and, but for the fact our goalkeeper received two broken ribs early in the game, we might have done even better. It was a grand match."
A bright and beetle-browed individual, he wasted no time in transforming the culture at Aberdeen. It wasn't his fault that he had to wait so long for success, given the outbreak of the Second World War just 18 months later, which abruptly curtailed sporting affairs.
However, one of his first major signings was George Hamilton, who was among the lustrous talents to ply their trade at Pittodrie for many years in two spells between 1938 and 1955.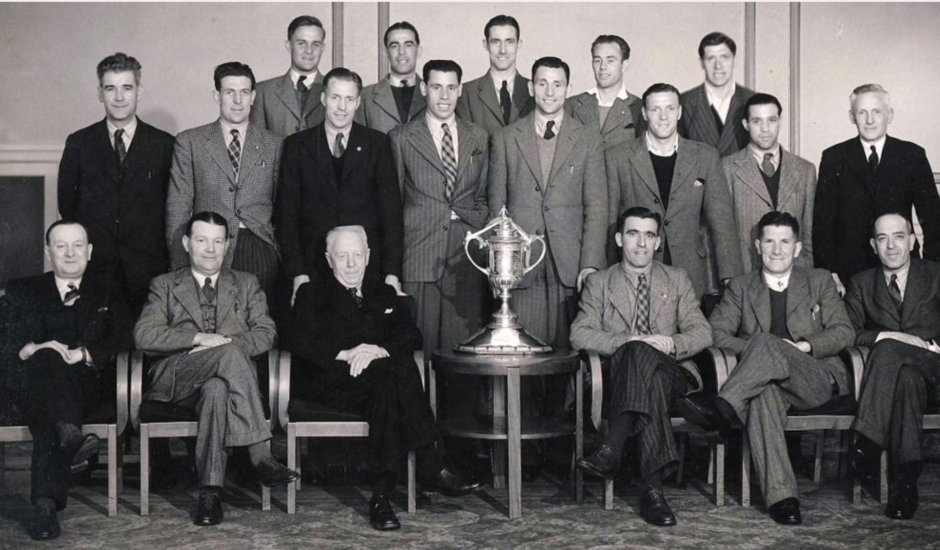 McCartney said: "George was a much sought-after player and Halliday considered him to be his best-ever signing.
"He would later say: 'On the field, there was a culture in every action. He was individualistic in everything he did and he had a way of trapping the ball which was all his own. His delicate passes were masterly and it was a joy to see him take up space and was sure the ball would go to him. I often thought he was like a human magnet.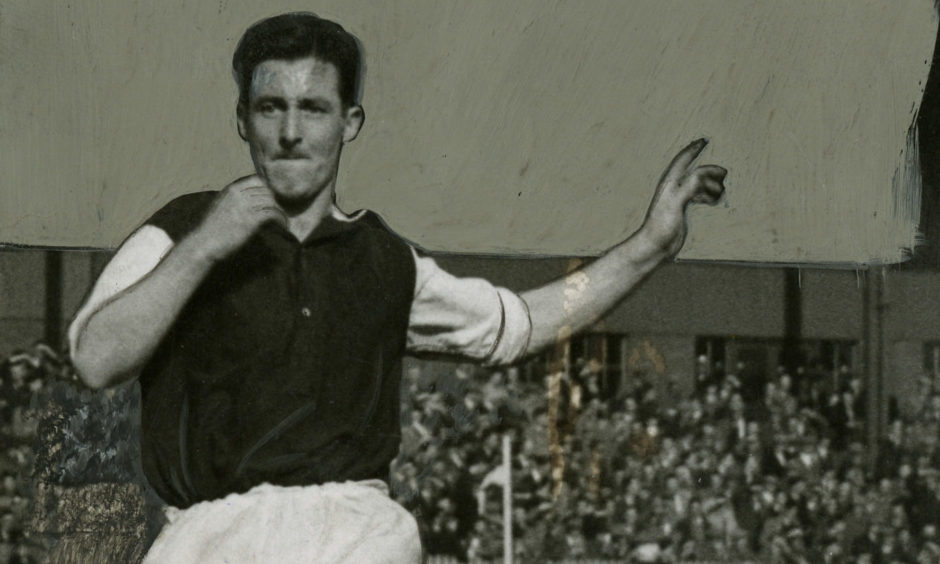 "Whatever he decided to do, it was invariably the right move."
When normal service resumed after the war, the Dons soon demonstrated their threat -particularly their knack of breaking down opposing defences.
This was the catalyst for their success as they advanced to the Scottish Cup final in April 1947 and beat Hibs 2-1 to lift the trophy for the first time.
They rallied from surrendering a first-minute goal by Jock Cuthbert when Hamilton levelled and Stan Williams put them in front before the end of the opening 45 minutes.
McCartney added: "Aberdeen should have added to their goals tally in the second half when Williams was brought down by a Kerr, only for Hamilton to miss the penalty.
"Hibs, to their credit, plodded on, but to no avail, and the cup was Aberdeen bound. And that sparked widespread celebrations across the north east.
"The triumphant history-makers were paraded along the streets of the city to the Caledonian Hotel on the Monday after the Hampden victory. Some 3,000 people squeezed into the station to meet the train, while a further 12,000 fans lined the streets despite the pouring rain.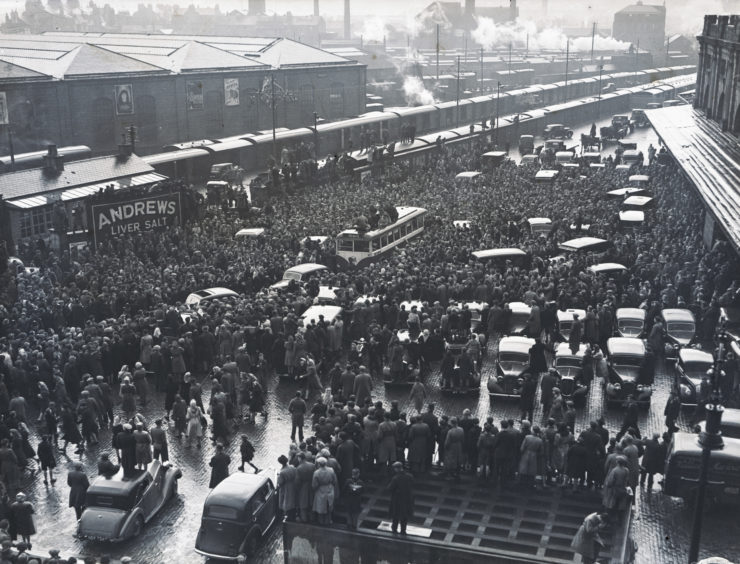 "Halliday was as reserved as ever, content to remain in the background, and let the players take the plaudits, but he was the man who had built the club to where it was.
"Mr C B Forbes, one of the directors, paid rich tribute to Halliday and to all the hard work which he had done on behalf of Aberdeen and praised his enthusiasm and ability, describing him as 'the best manager in Britain.' Few would argue with that assessment."
Pittodrie basked in positivity. It would be another eight years before they added the championship to their cup haul, but there was no stopping the redoubtable Halliday.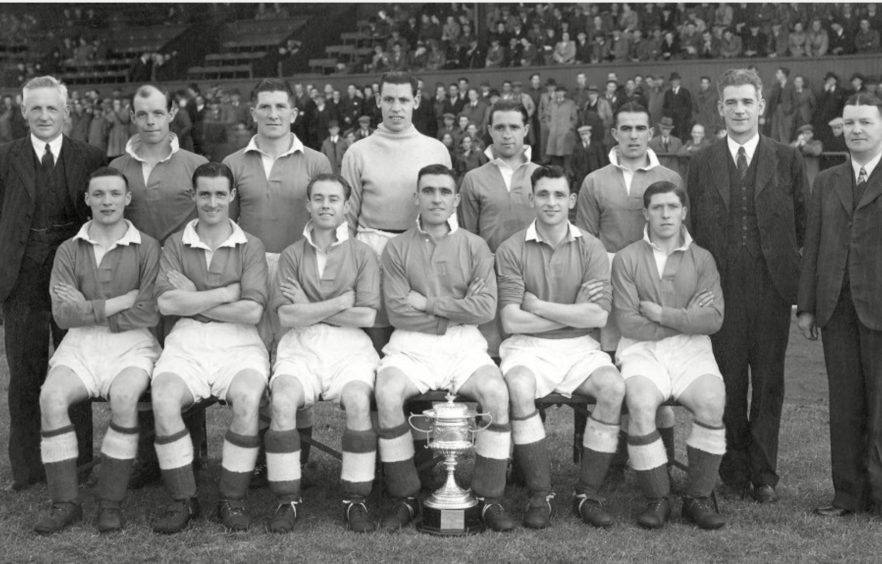 One of the reasons why he thrived in the job was his commitment to unearthing young players from unlikely places and that was one of the most conspicuous factors in the triumphant campaign of 1954-55.
The Aberdeen squad was liberally sprinkled with precocious talent and mercurial characters and they wrapped up the title with victory over Clyde in April, eventually finishing three points above Celtic and eight in front of Rangers, winning 24 of 30 games, which was five more than anybody else.
McCartney said: "It is difficult to define the exact reason behind Aberdeen's success other than maintaining the consistency which had been lacking in previous seasons, but perhaps it is best left to one of those individuals who were part of it all.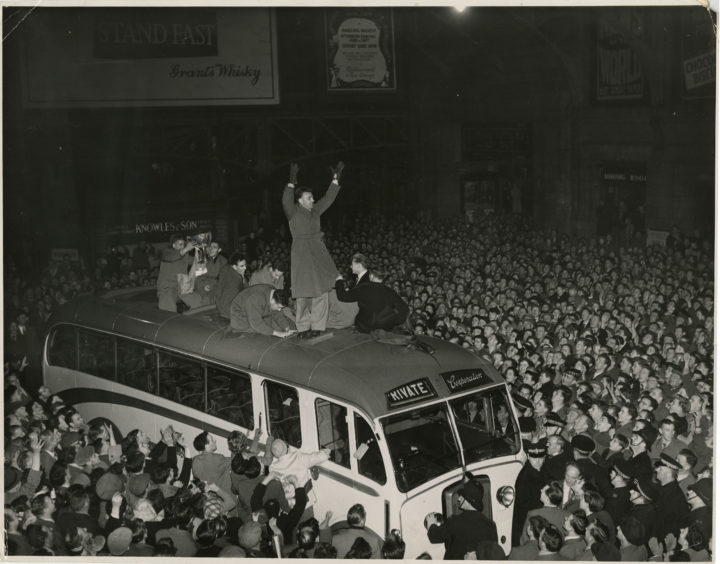 "According to Bobby Wishart, who made 23 league appearances during the campaign: 'It was a combination of good players, good spirit, and a manager who didn't interfere.
"He knew the game inside out and he watched more than he spoke. But he didn't pressurise the players into set patterns and he gave us a bit of latitude, a bit of responsibility."
As well as the impact of Halliday, Wishart was also quick to acknowledge the part played by trainer Davie Shaw, citing him as the man behind 'the superb team spirit'.
Veteran Dons supporters still recall the exhilaration of their heroes during that period, despite the best efforts of the Old Firm to assert the normal pecking order.
The late George Anderson told me, in 2005: "It was so exciting to be following the team at that time. They scored goals for fun and they weren't afraid of anybody.
"We would go along to Pittodrie every weekend expecting thrills and usually getting them. Dave Halliday set up his men to attack and he never forgot his days as a striker."
Unsurprisingly, the Press and Journal and Evening Express were lavish in their tributes to the Aberdeen contingent who boldly progressed where none of their counterparts had gone before.
One might have imagined this would have been the time for the board to tie down their influential manager to a new contract, as they looked forward to the future.
But there was a different script being written even as the win over Clyde was attained.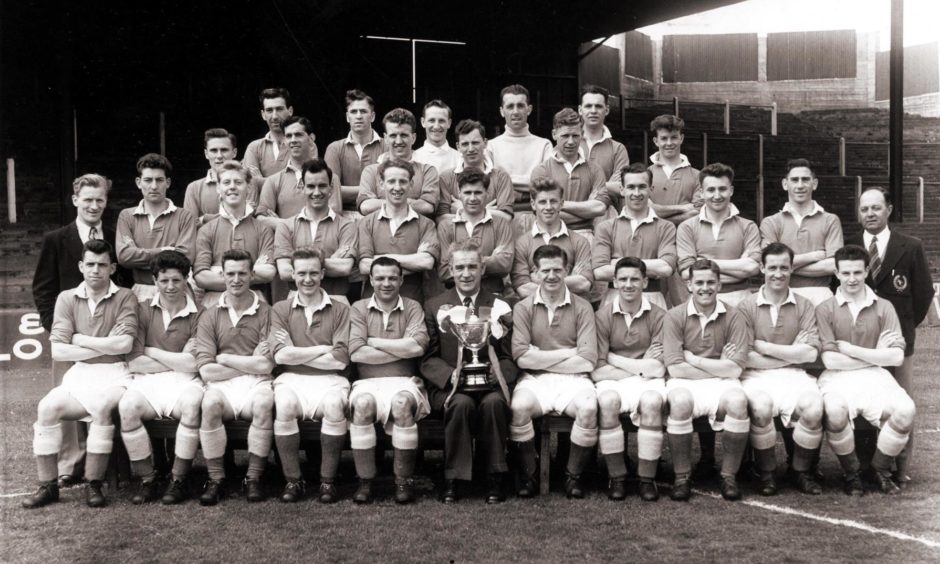 Halliday did not remain as manager for long after the Dons' championship glory, departing Pittodrie and joining Leicester City just a few months later.
But he had been at the club for 17 years and transformed their fortunes in the process, prior to being replaced by Davie Shaw, who couldn't sustain the forward momentum during his four years in charge.
It was 25 years before the club secured another league title, as part of its fabled exploits of the 1980s.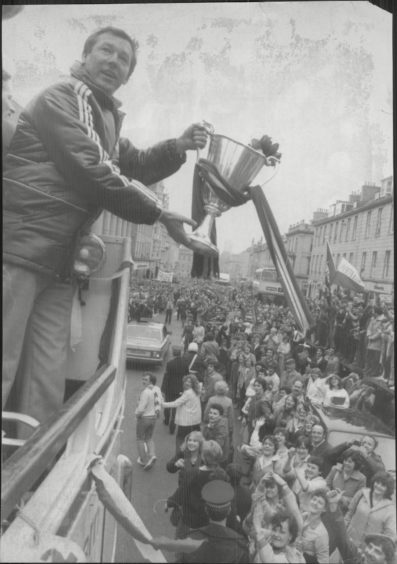 Halliday, for his part, died a decade earlier, in 1970, aged just 68, and McCartney is among those who believe he should have been given greater credit on and off the pitch.
He said: "It is very disappointing that he was overlooked for a Scotland cap.
"I don't think it was because there were better players out there, but because the selectors had their favourites and also tended to disregard players who plied their trade in England.
"I have to add, it is disappointing to see him continually overlooked for a place in the Scottish Hall of Fame."
However, he was inducted into Aberdeen's Hall of Fame last year.
Four Gothenburg Greats to be inducted into Aberdeen hall of fame
"His pedigree is comparable with anyone in both England and Scotland and he is only overlooked because it was so long ago."
Halliday might have been blighted by the long years of war, when football very much took second stage to global conflict. And he didn't chase the spotlight.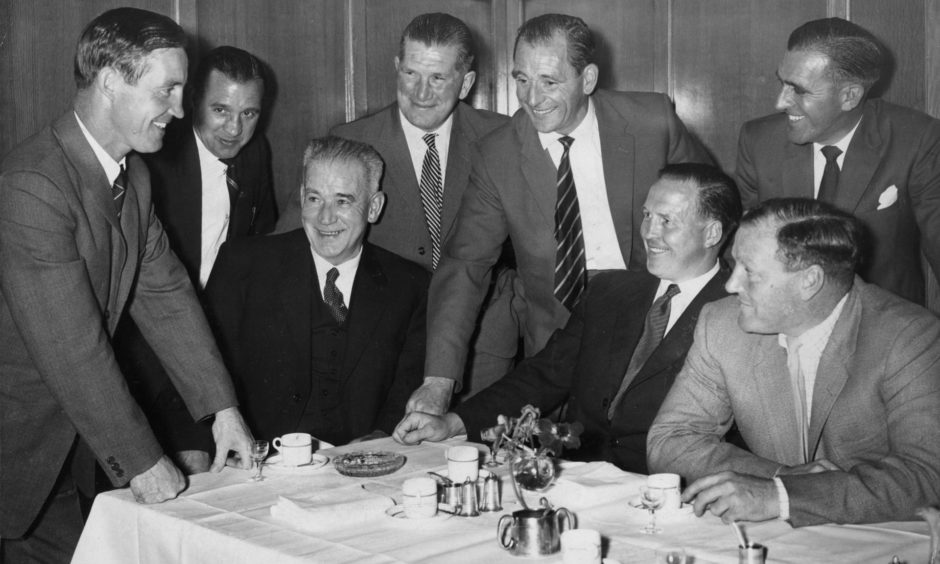 But that doesn't mean the rest of us can't pay due homage to this inspirational figure.
More details about Iain McCartney's work can be found at prideofmanchester.com/sport/mufc-books-mccartney.htm