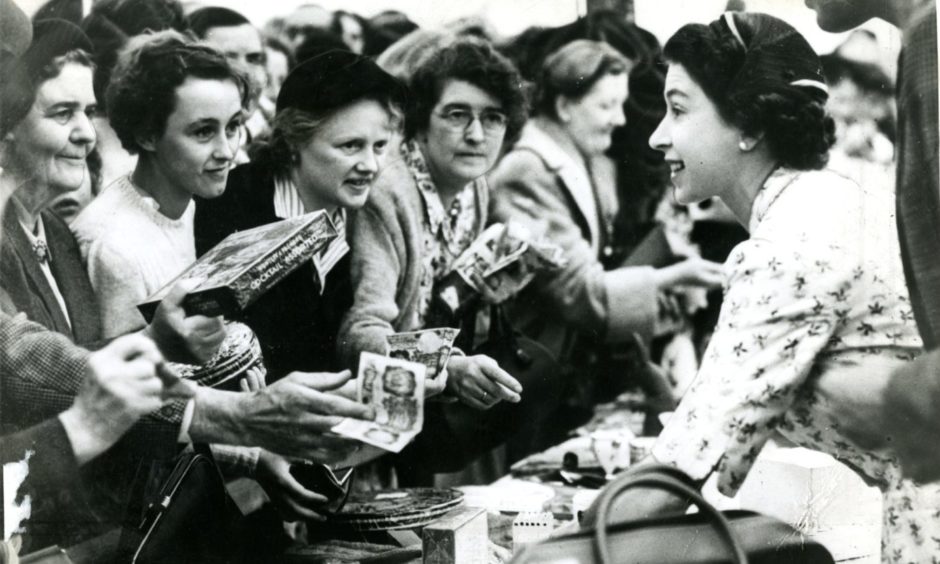 The Queen often speaks of her duty to serve – and 65 years ago that involved selling biscuits to the public at a north-east sale-of-work.
In fact, the whole of the royal family mucked in for the event at Abergeldie Castle, organised by the Queen Mother as a fundraiser for Crathie Kirk.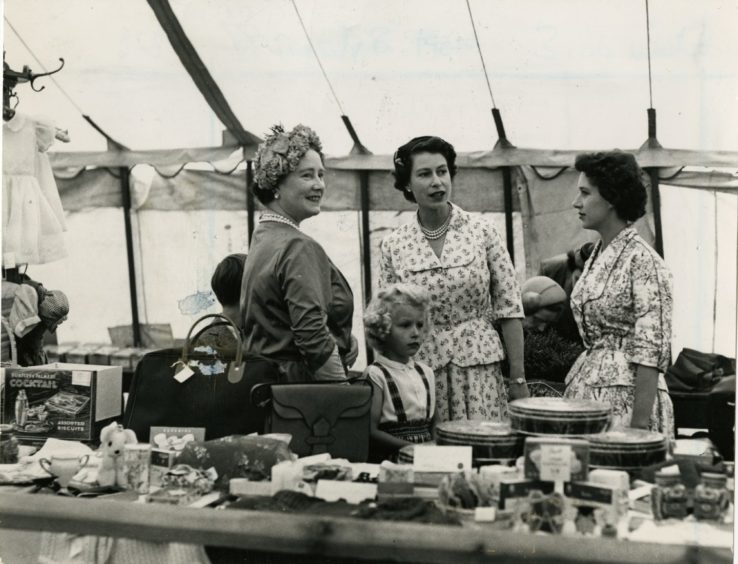 The Queen was put to work selling biscuits, Princess Margaret was on household goods, the Duke of Edinburgh was running the provisions stall, while Prince Charles was selling heather at sixpence and Princess Anne offering postcards for fourpence.
There was an added glamour to the event as Princess Margaret was celebrating her 25th birthday the next day. It involved a glittering ball at Balmoral Castle – with the main course including roasts from an Aberdeen Angus picked out from a nearby field by the Duke of Edinburgh.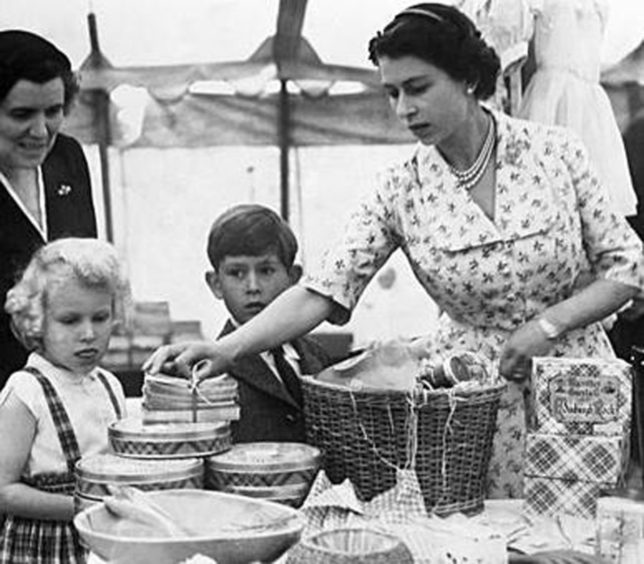 He was reported to have seen the beast and said: "That's the very thing for Margaret's birthday party."
The sale-of-work was an extraordinary event that garnered headlines and generated pages of photographs for newspapers and magazines around the world – and even merited its own Pathe newsreel story.
The sale-of-work, which was to pay for a new vestry at the kirk used by the royal family while in Royal Deeside, was the first of its kind for about 20 years.
The Queen Mother oversaw all the arrangements and on the day huge crowds flocked to the marquees and tents put up in the grounds of Abergeldie – none of them put off by the five shillings admission fee (and another five shillings if you wanted to park your car).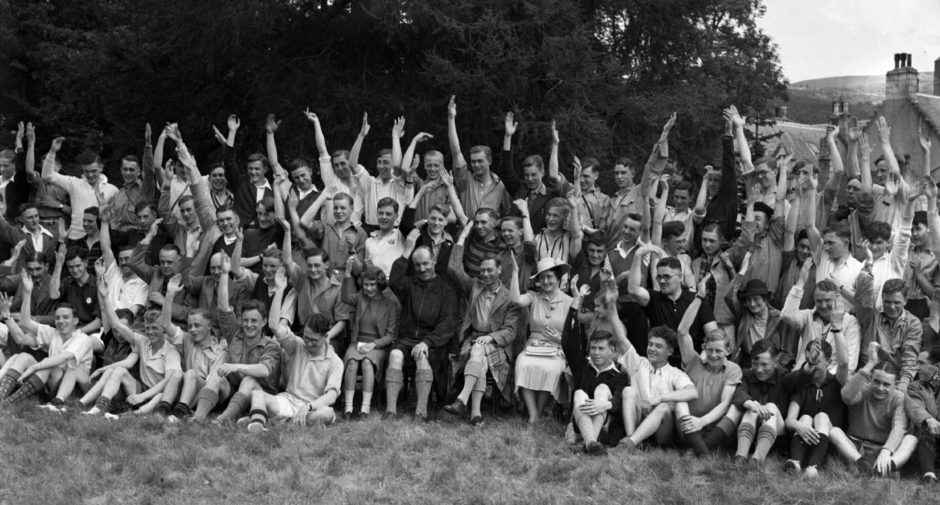 For the event, a temporary post office was put up in the grounds of the castle. That meant anyone buying one of Princess Anne's postcards could post it straight away, franked "Abergeldie Castle, Aberdeen".
The royal family had a long association with Abergeldie Castle, about two miles from Balmoral, and rented it between 1848 and 1970. In 1939, the royal family made headlines – and another newsreel – by joining in the fun and games of the annual King's Camp for boys held in the grounds of the castle.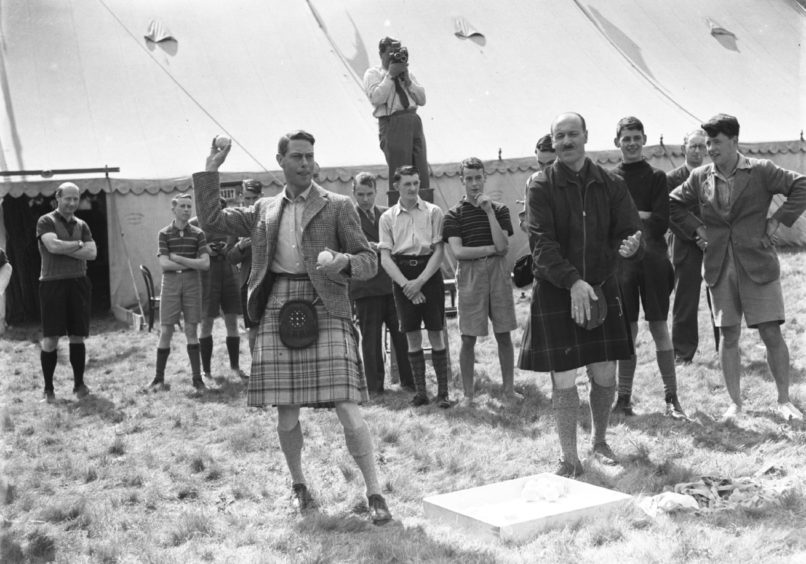 Over the years the royals, from Queen Victoria on, were frequent visitors to the castle.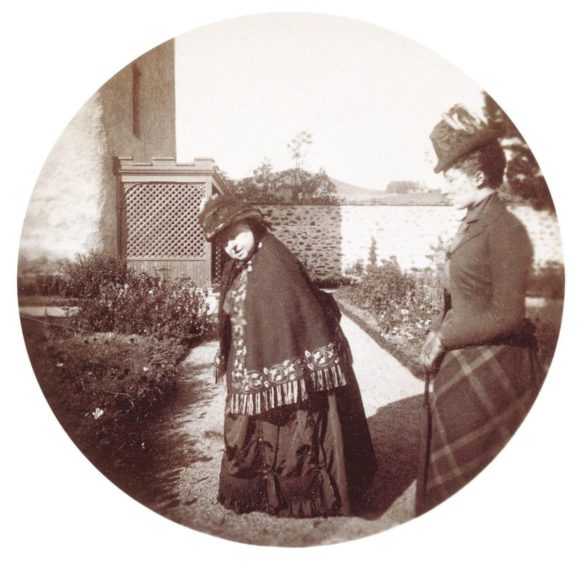 And, of course, the royal connection with Crathie Kirk lasts to this day – and the Queen and other members of her family often drop by the church's fundraising sale-of-work.