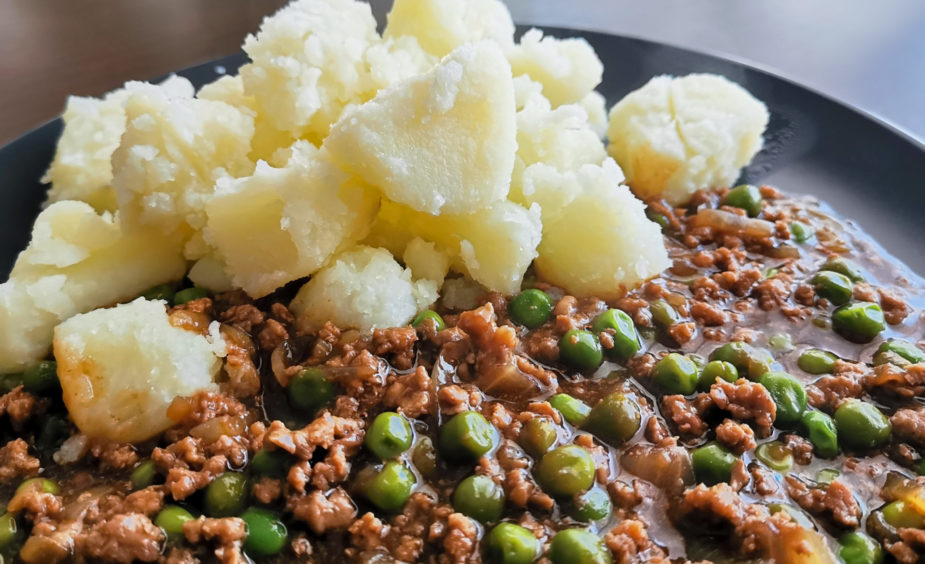 Whatever happened to mince and tatties? Once it was the staple of every household in Scotland with everyone's mum having their own variation.
Some people put diced carrots in their mince, others kept the veg (peas in most cases) on the side.
Some swore by Bisto, others by an Oxo cube. There was the whole dripping versus oil debate for browning off the meat and onions.
Some were dark and rich, others were grey and watery (one of my aunt's claims to fame was feeding six folk with a quarter pound of mince). But it was the go-to food of a generation.
These days you buy minced beef to make chilli or spaghetti bolognese. I'm as guilty of that as anyone. But does anyone just put a plate of honest-to-goodness mince and tatties in front of their kids anymore?
I mean, how are we going to build the next generation's precious nostalgic memories of a hearty tea on a cold winter's night?
While we're at it, what was wrong with fried egg and chips for your dinner? And, yes, Spam fritters were actually quite tasty. With chips.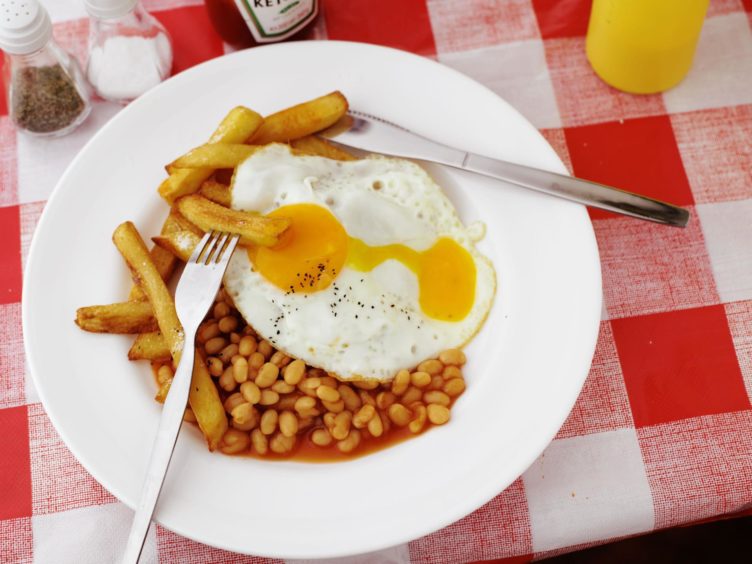 Meals to make you shiver
Mind you, there are other foodstuffs from yesteryear that can quite happily stay there, thanks very much.
I cannot, surely, be alone in having the heebie-jeebies over potted heid. Would you like some gristle and gelatine from a boiled animal head to keep you going? Eh, no. I'd rather eat the pot it came in, thanks.
In our household, my granddad loved a bit of potted heid. Mum usually served it with a salad (we were a bit posh like that, back in the day when cabbage wasn't for coleslaw, it was for boiling into a sludge).
But even that touch didn't disguise the fact I was being asked to put in my mouth something that should have been in a slaughterhouse skip.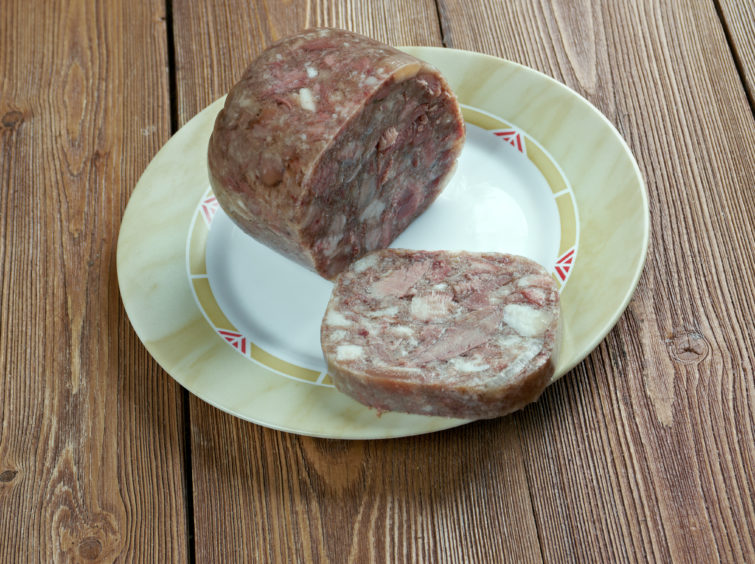 However, back in the day, offal wasn't considered awful at all. Take pressed tongue, for example. My mum once did her own. I still have nightmares about wondering why that big weight was on top of that plate over a bowl, lifting it up and being confronted by a huge, lolling ox tongue starting to set in a jellyfish stuff.
I think it was my first childhood connection between food and the animal it came from. Although the fact the stuff on my sandwich was called pressed ox tongue should have been clue enough.
My granddad was also of the generation that liked tripe. You ever seen that stuff up close and personal? Have you ever smelled it being boiled? Is it any wonder that I kowked when it was put on a plate in front of me.
It's amazing that I never grew up to be a vegetarian given that much of my childhood cuisine seems to have been based on a dare – unless my mum was prescient and toughening me up were I ever to be on I'm A Celebrity…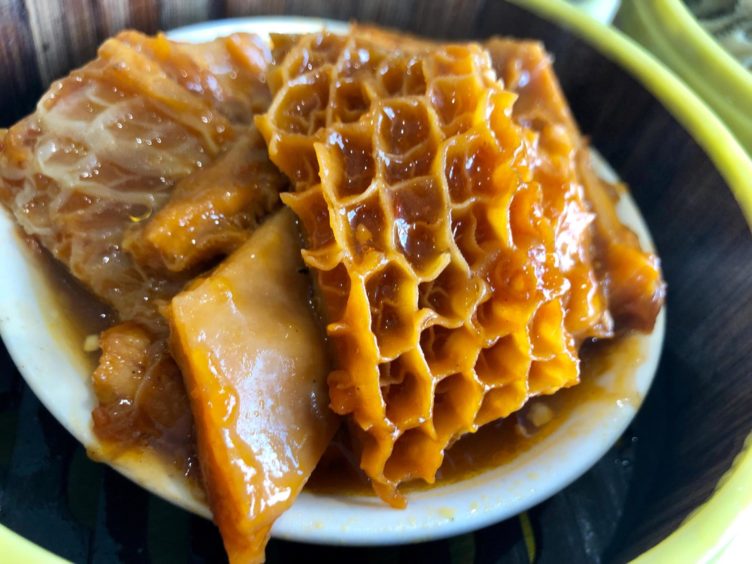 I was relieved, then, when we moved out of the era of homespun fare and into more adventurous realms. To be fair, my mum was a good cook and an early adapter of "foreign muck" as it was still considered, like chilli con carne (it had its full Sunday name back then). God bless the Coleman's mix.
Processed goodness
This was the rise of packaged and processed food to make a working mums' lot easier. That's what the adverts told us.
Boil-in-a-bag Vesta beef curry, no less. That was the height of exotic, although I always remember it tasting of liquorice. Which was all right, because I liked liquorice. Personally, boil-in-a-bag cuisine reached its height with fish in a parsley sauce. Who knew you got square fish?
Then there was the joy of Crispy Pancakes. Golden and crispy on the outside, meltingly good on the inside, be it cheese or minced beef or chicken and mushroom. Not that you ever tasted it because you were too busy fanning your scalded lips and trying not to yelp at molten sauce burning off the skin of your mouth.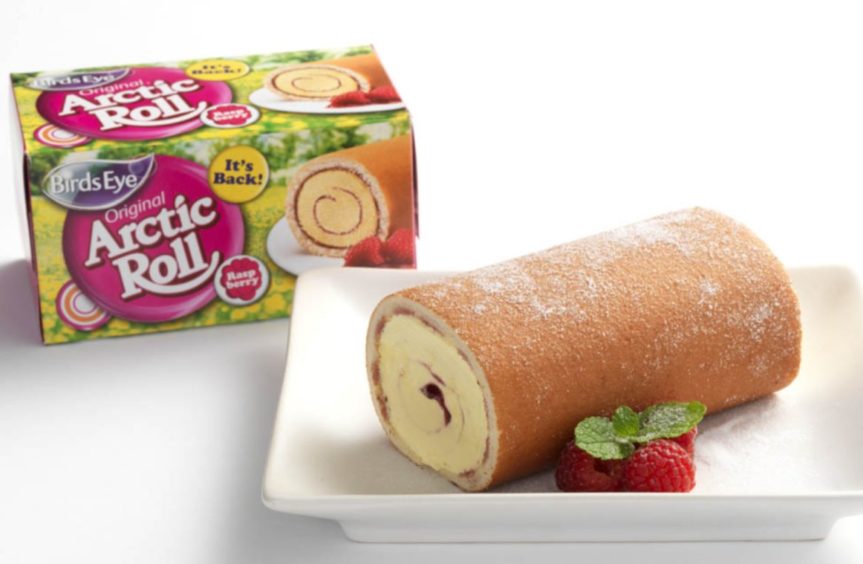 Och well, never mind, a few slices of Arctic Roll would cool all that down for you. Or, if you were lucky, some Angel Delight – butterscotch was particularly good for putting a good sugar film on your teeth to hasten the advent of fillings.
And am I the only person on the planet who remembers getting cans of ham risotto? You opened it, upended it into a saucepan and watched this melange of rice, oil and processed meat turn into a mush mess of salt and fat. I rather liked it.
Unlike Sandwich Spread. Was there even any food in that?
The dinner party era
As the years moved on and I left the family home for my first flat I discovered I quite liked cooking.
This was in the era when Delia was on the rise and we were all about the 80s dinner parties, when cubes of cheese, ham and pickled onions on a stick were no longer the mark of sophistication.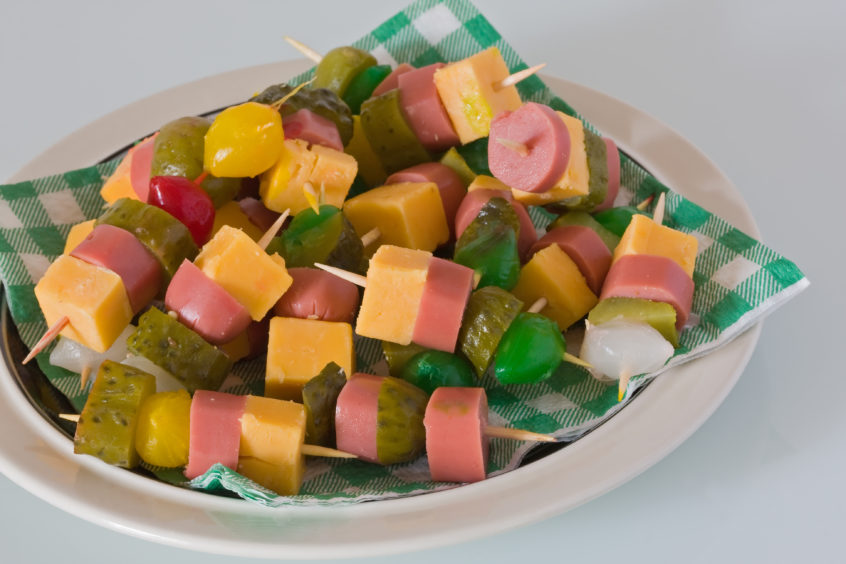 Fortunately, I could make a mean coq au vin – even in the era when bits of streaky bacon had to be used because pancetta hadn't been invented in Scotland then.
And my prawn cocktail was to die for – it was using chilli powder as a light dusting that took it to a new level.
As for my Black Forest gateau… yeah, I bought that from Markies, same as everyone else.
This was the age of fondue… Every Yuppie home had one, mine included. Cast iron, mustard yellow and a fire safety officer's nightmare.
"Right, you're going to heat oil over a naked flame, let a bunch of folk drinking gallons of Blue Nun dunk bits of steak in it, and then drip it around the table trying to dip it in wee sauce bowls. And when was the last time you checked the battery in your smoke detector?"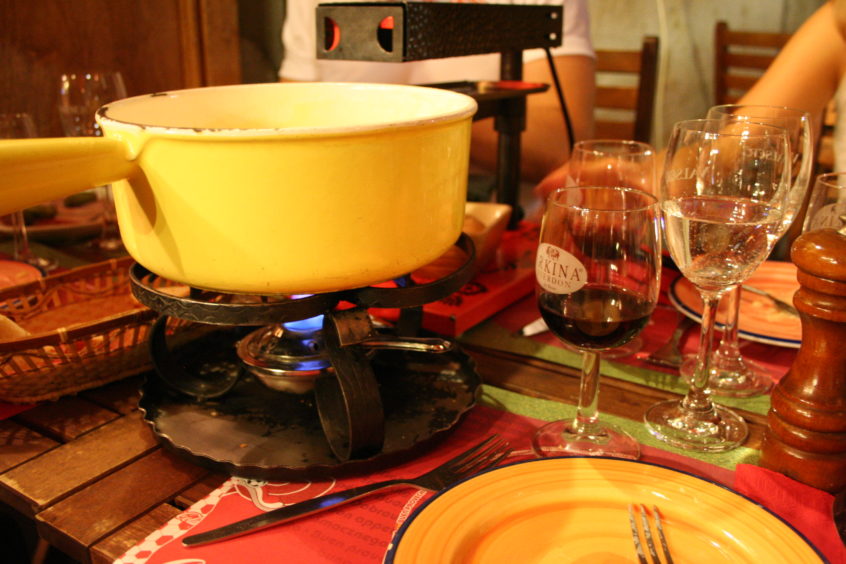 There was, of course, the cheese fondue option. See Crispy Pancakes above.
Thankful for modern day dinners
These days having folk around for dinner is far more relaxed than making sure you had the mood lighting right, Sade was playing in the background and Trivial Pursuit was to hand for when you were on to the liqueur coffees.
In 2020, your mates turn up, bring craft beer and gin with them and you slop out some chilli (although you do make your own guac).
The only nod to the past might be asking Alexa for an 80s playlist. And I'm not averse to a game of Cards Against Humanity.
Perhaps, though, next time I might make mince and tatties…